7 Insider Tips For Going Gluten-Free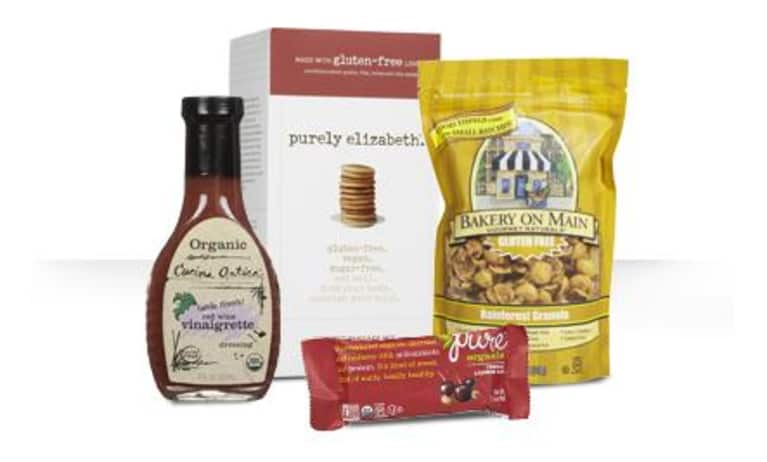 When you or your child first goes gluten-free, shopping, cooking and eating can feel overwhelming. Because small things can make a big difference during this adjustment period, we'd like to share some little tricks that make the transition easier. Here are seven insider tips for the newly gluten-free:
1. Consider corn bread
Gluten-free foods have come a long way, but the bread can still be a bit dry or crumbly. Cornbread, however, doesn't need gluten to taste good. It can be made with 100% cornmeal or with gluten-free flour and will always be moist and light. Bob's Redmill Cornbread Mix is our favorite.
2. Don't overcook your pasta
While cooking time varies from brand to brand, gluten-free pasta cooks fast and can quickly turn to pulp. Until you learn the optimal cooking time for your brand of pasta, check it every two minutes. We love Ancient Harvest – it cooks the most like traditional pasta and never tastes flat or mushy.
3. Freeze a few cupcakes
Stash some gluten-free cupcakes (or another sweet treat) in the freezer. Simply defrost, add some icing and you're ready to go when your child has a birthday party or special day at school. 123 Gluten Free's Devil's Food Cake is decadent with, or without, frosting.
4. Stock up on toaster bags
Unless the whole family is eating gluten-free, toasters are ground zero for cross-contamination. With toaster bags, your child's gluten-free bread/bagel/waffle can safely share any toaster. Toastabags can be reused up to 100 times.
5. Get gluten-free vitamins
Gluten can hide in unexpected places – like multivitamins. If your child is taking a supplement of any sort, look for a gluten-free version. Natural Kingdom offers a kid-friendly gummy option.
6. Travel with condiments
You can't count on restaurants or planes to have gluten-free condiments on hand. Have travel-ready containers of ketchup, dip, mayo and other favorites in the fridge so eating out is as normal as eating in. Annie's Homegrown makes a mean honey mustard.
7. Check your cleaning products
With so much focus on food, you may not realize that cleaning products can contain gluten. Dish soap or surface cleaner may leave traces of gluten on plates, cutlery and countertops. Make sure your kitchen cleaning products are gluten-free, with products like Ecover Dishwashing Liquid.
Vine.com, a one-of-a-kind shopping destination for natural, organic and sustainably-made products. Vine.com's mission is to make healthy, green living easy and convenient – with lightning-fast delivery in two days or less. Customers also enjoy 24/7 award-winning customer service, free shipping on orders of $49 or more, and free, no-hassle returns for up to a year after purchase.