Life is Peachy Puff Pastry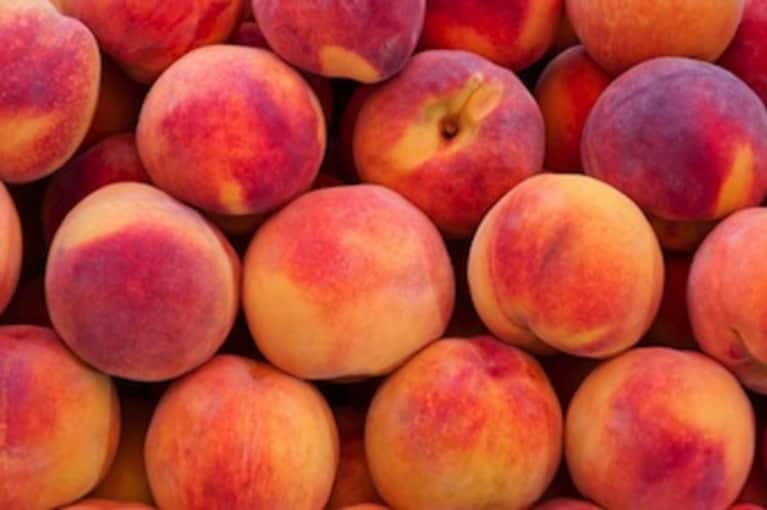 Life is sweet! Sweet, I tell you. Better than sweet, it's peachy!
As such, I created a puff pastry to celebrate! It's sugar-free and full of fresh fruit, so it makes for a great breakfast or a nutritious dessert!
Life is Peachy Puff Pastry
Ingredients (for the dough)
1 envelope active dry yeast
3/4 cup warm vanilla soy milk
1 egg, lightly beaten
1 teaspoon salt
1 teaspoon vanilla extract
2 1/2 cups all purpose flour (sub in whole wheat or gluten free if needed)
2 sticks of melted unsalted butter (can also use olive oil)
Sweetener (You can add in sweetener if you want to make it sweet. I didn't have a good complex sweetener on hand, so I opted out.)
Ingredients (for the filling)
5-10 good sized peaches
1-2 spoonfuls of honey
Method
Preheat your oven to 350°F (180°C) and grease a baking sheet with olive oil.
Chop all of the peaches!
Chop them well, stirrrr em up with the honey and set the mixture aside.
Add the packet of yeast to the warm milk and let it sit for about 5 minutes or until the yeast activates
Mix the butter with the flour.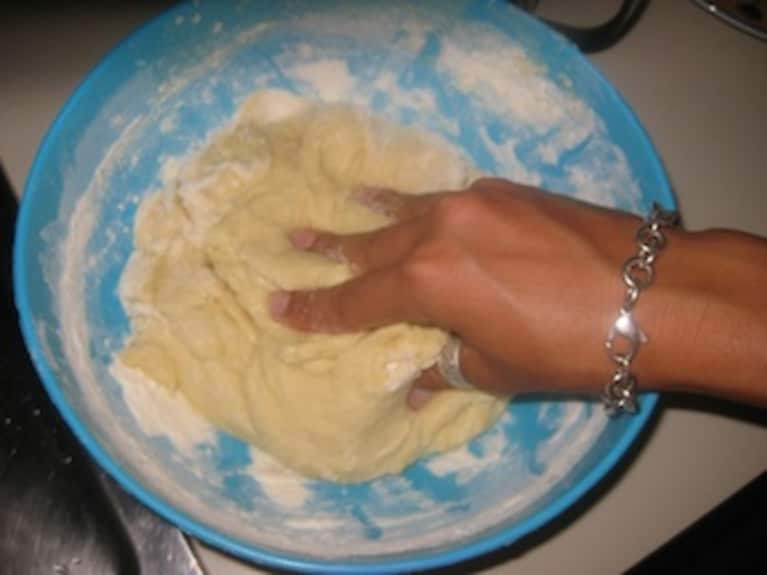 Add everything to the yeast/milk mixture.
Kneed until dough forms. Add more flour to make it more solid. It shouldn't be too sticky!
Take handfuls of the dough and roll them flat onto the greased cooking sheet.
Don't roll them too thin or the peaches will ooze out.
Place a dollop of the peach mixture in the middle of the dough and then gently fold the edges over, pinching it shut.
Make sure the peach mix is secured in the dough or it will ooze out and the honey will burn on your pan!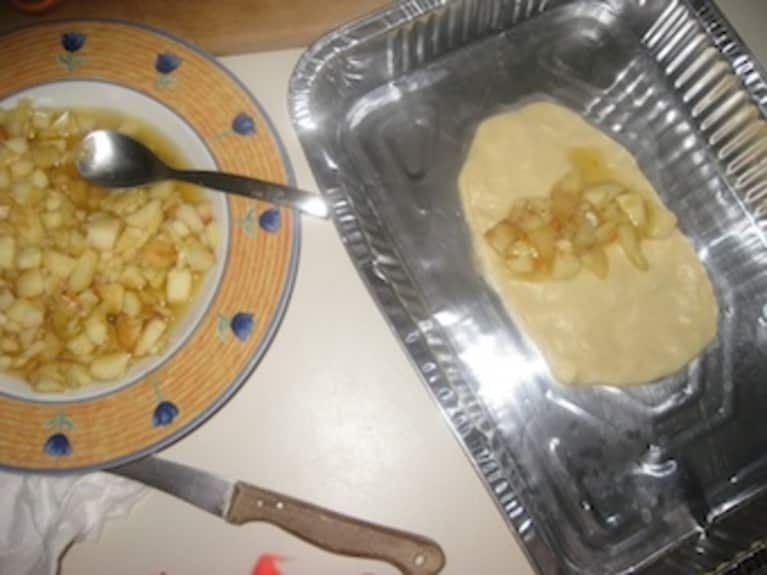 I rolled the dough too thin on a few of them so I ended up taking them out and mashing the peach mix and the dough all together and baked them anyway.
They came out fine, so that's always another option!
Bake at 350 until golden and allow to cool.
You can also top the warm pastry with a dollop of honey for an added kick of sweet!
I only ended up using half of the dough so I rolled the other half into a ball, saran wrapped it, and stuck it in the fridge overnight.
Don't be afraid to get creative with the filling!
The next evening, I made a personalized one with kiwi filling for my husband (a kiwi himself!) for dessert.
It was so quick-and-easy to do with the dough already made! Definitely gonna have to start making extra dough to keep on hand.
Enjoy!