3 Quick and Easy Awesome Summer Salads
Summertime is all about celebrating the bounty of summer produce and enjoying the simplicity of ingredients just as they are. Summer is a great time to eat lots of raw fruits and vegetables and let your taste buds guide you to eating a fresh, healthy diet. These three recipes are incredibly quick and easy to make and they are simply delicious.
Avocado Corn Salad with Lime
Serves 2-4

2 ears of raw corn

1 large handful cherry tomatoes, quartered

1 avocado, cut in small chunks

juice of 1 lime

salt & pepper to taste

Directions: Cut the corn off the cob and break the large pieces up with your hands so they are all individual kernels. Place is a medium mixing bowl. Toss in the quartered cherry tomatoes and avocado chunks. Add the lime juice and a sprinkle of salt and pepper. Stir gentlyâ??the avocado is delicate. Taste and adjust seasonings as needed. Serve immediately.
Raw Beet Salad with Sesame-Ginger Dressing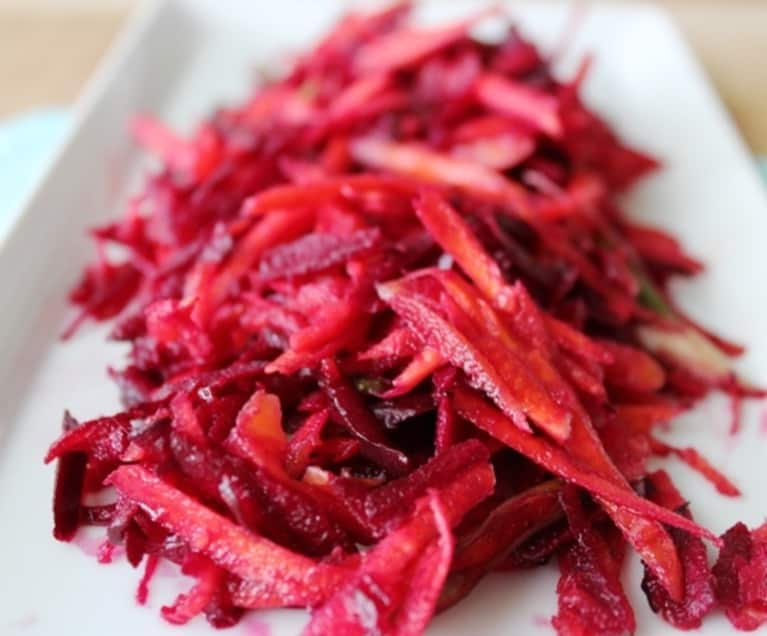 Serves 2

1 cup grated raw beet

1 cup grated raw carrot

1 green onion, thinly sliced

1 tsp lemon juice

1 tsp brown rice vinegar

1 tsp ginger juice

3/4 low-sodium tamari

1/4 tsp sesame oil

Directions: Put all ingredients in a bowl and mix. Let sit for a bit to marinate. Serve.
Cucumber Tomato Salad with Vinegar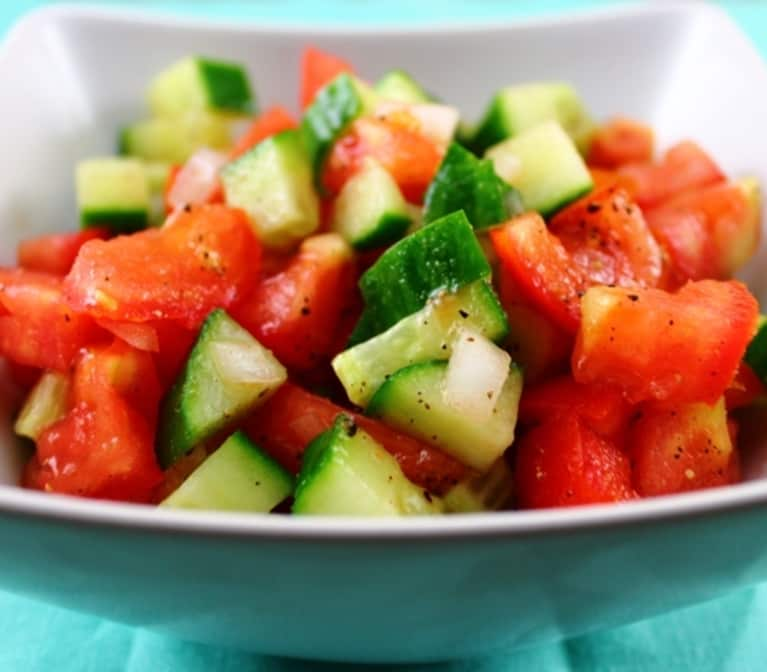 Makes about 3 cups

1 1/2 cups diced cucumber

1 1/2 cups diced tomato

2 Tbls minced onion (preferable a sweet onion)

1 Tbls white wine vinegar

1 tsp olive oil (optional)

pinch of salt and generous amount of freshly ground pepper
Directions: Put all ingredients into a bowl and stir to combine. Taste and adjust seasonings, keeping in mind that letting the salad sit in the fridge will help marry the flavors together.