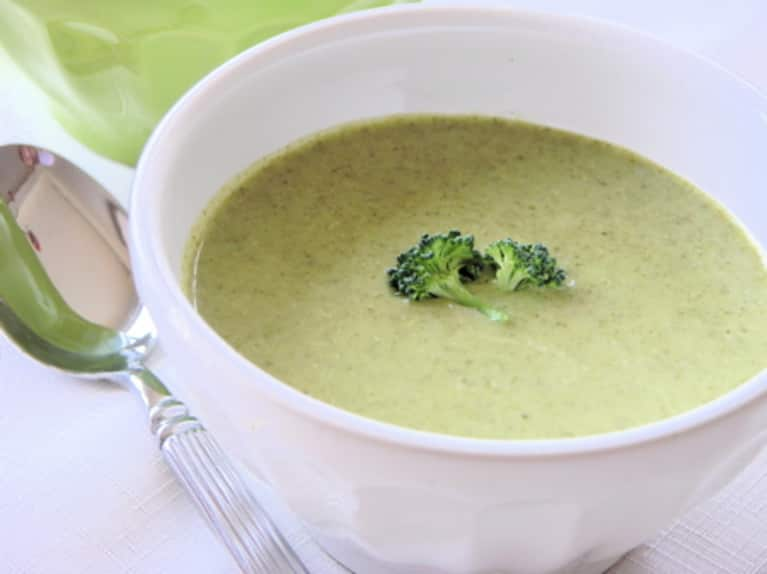 Get your daily dose of veggies with this light, healthy, and super yummy soup. Enjoy!
Ingredients: 
* organic if possible
- 1/2 onion
- punnet of button mushrooms
- 2 celery stalks
- 2 carrots
- 1 big zucchini
- 1 medium head of broccoli
- 1 medium head of cauliflower
- veggie stock
- 1 cup water
- 1 can of lite coconut milk
- himalayan salt to taste
- pepper to taste
- 1 tbsp oil
Directions:
-Chop up veggies.
-Heat pan with 1 tbsp oil
-Saute onion, mushroom, celery and carrot until lightly browned
-Bring water and veggie stock to a boil. Add broccoli and cauliflower.
-After veggies have been sauteed add them to the pot.
-Bring soup to a simmer and add coconut milk.
-Allow veggies to cook until soft.
-Add himalayan salt and pepper to taste.
Remove from heat and cool. When slightly cooled pour into blender until all has been blended.
Pour into new pot, reheat till warm to serve. :)
- photo courtesy veganmeals.com