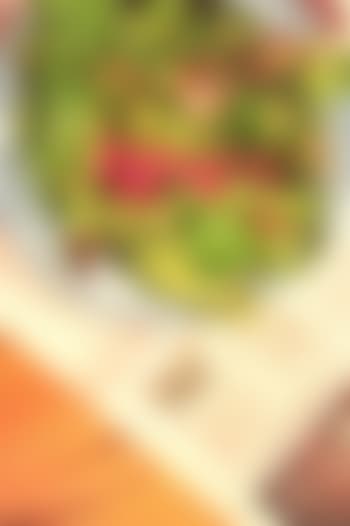 This Gingered Caesar Salad is a healthier spin on the classic Caesar as it's gluten-free, vegan, and delicious!
Ingredients
1 cup Brussels sprouts
4 cups mixed greens (spinach, radicchio, etc)
1/2 cup arugula
3/4 cup almond milk
1/2 cup pumpkin
1 tsp. white balsamic vinegar
1/4 cup cashews, ground
1 ripe avocado, pitted and peeled
2 Tbsp. nutritional yeast
1/4 tsp. fresh lemon juice
1 Tbsp. agave nectar
1/6 tsp. curry powder
1/6 tsp. fresh ginger root
1/4 cup fresh basil, finely chopped
Pinch of sea salt
Directions
Steam Brussels sprouts on the stove top over medium heat for 10 minutes or until tender and bright green. Remove from heat; transfer to a large salad bowl. Add mixed greens and arugula.
In a blender, add remaining ingredients; pulse until smooth. Pour dressing onto salad; gently toss to combine.
Serve chilled.
Enjoy.