Vegan Fennel Salad with Basil Flax Vinaigrette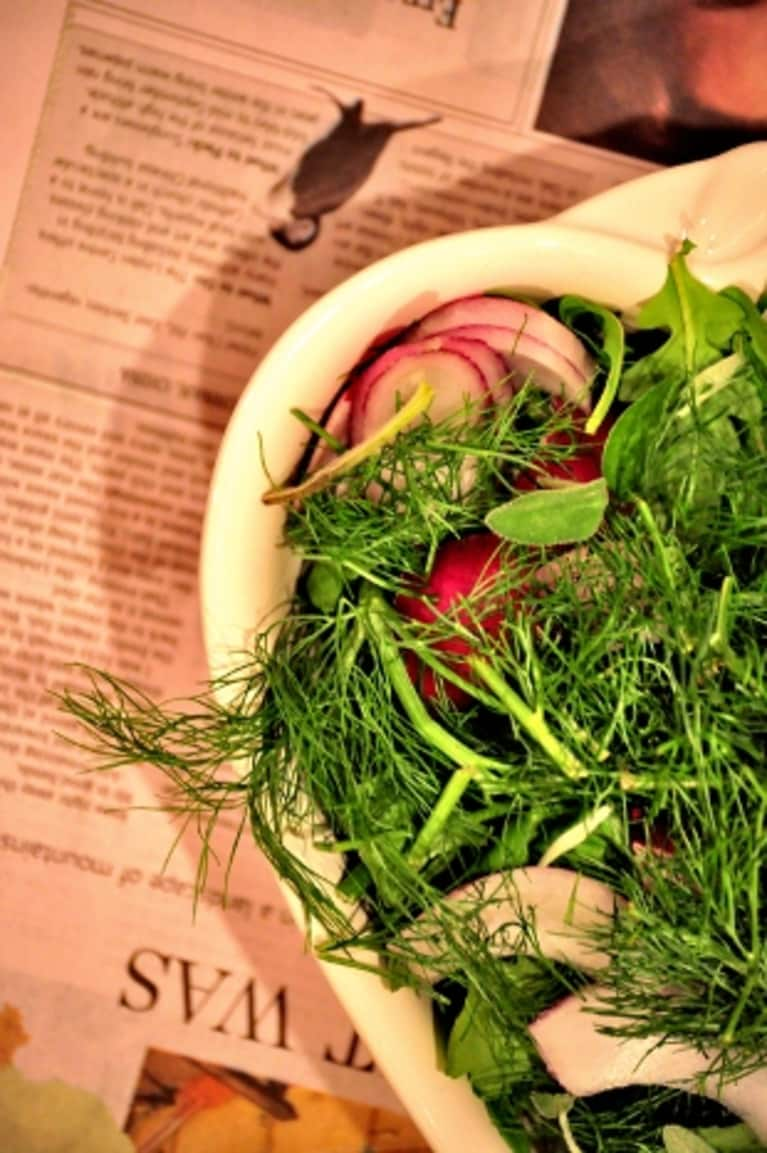 Here's a quick and easy vegan and gluten-free salad recipe that's perfect for these beautiful spring days. It's light and refreshing but hearty enough to carry you through the day as a delicious lunch.
Fennel Salad with Basil Flax Vinaigrette: Vegan, Gluten-Free and Soy-Free
Ingredients:
2 bulbs of fennel with fronds, thinly sliced
1 medium red onion, sliced
1 tsp. fresh marjoram, chopped
1 avocado, peeled, pitted and chopped
1 1/2 cups arugula
2 Tbsp. fresh basil, finely chopped
2 Tbsp. Barlean's flax oil
2 tsp. freshly squeezed lemon juice
2 Tbsp. balsamic vinegar
1/4 tsp. sea salt
1/3 cup pistachios, finely chopped
1/2 tsp. fresh lemon zest
2 tsp. unsweetened coconut flakes
Directions
In a large bowl, combine fennel, fronts, onion, marjoram, avocado and arugula; gently toss to combine.
In a small bowl, combine basil, oil, fresh lemon juice, balsamic vinegar and sea salt; whisk well. Add pistachios and toss to coat.
Transfer salad onto serving plates. Sprinkle with lemon zest and coconut. Serve with thyme vinaigrette on the side.
Enjoy.