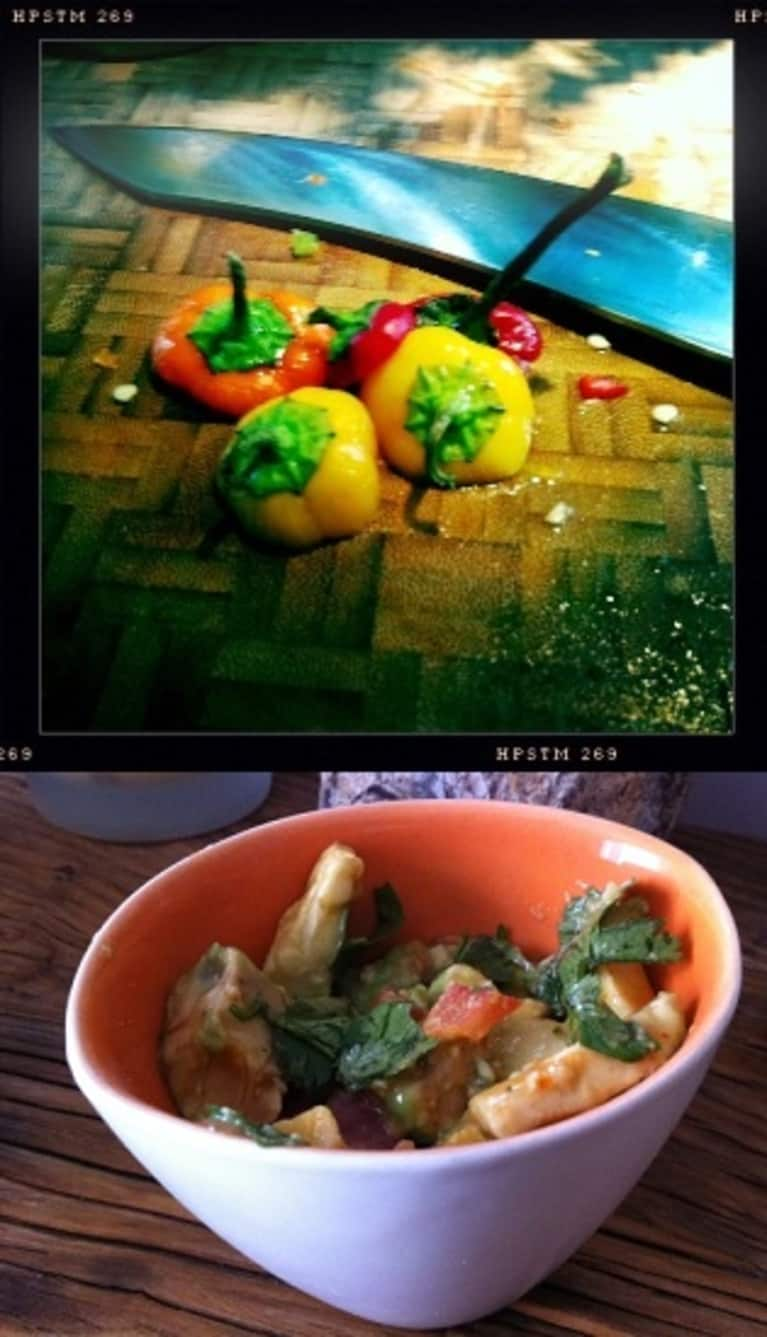 Living in Southern California, I am blessed with amazing Mexican cuisine. Honestly, it's one of my favorite meals but the aftermath always makes me second guess my desires. This dish was created out of my love for Mexican food AND a happy, healthy tummy.
Ingredients
For quinoa:
1 cup quinoa
1 1/2 cup broth (organic veg or free range chicken)
1 T ghee
2 T extra virgin olive oil (suggested: Lucini)
1 anaheim pepper, diced
1 red jalepeno pepper, diced
6-8 mini sweet peppers, diced
1/2 yellow bell pepper, diced
1/4 cup raw extra sharp cheddar
rock sea salt to taste
For topping:
guacamole (see my favorite recipe here!)
white bean puree (recipe courtesy of Giada de Laurentiis):
1 15oz can cannellini beans, drained and rinsed well
2 cloves garlic
2 T fresh lemon juice
1/3 cup extra virgin olive oil
1/4 cup Italian parsley leaves
Salt and pepper to taste
Crispy cilantro topping:
1 bunch cilantro, cleaned and roughly chopped
2-3 T of extra virgin olive oil
handful sea salt
Instructions
For quinoa:
Soak quinoa in water for 5-10 minutes and drain dry. Place in pot with broth, salt and ghee and bring to a boil. Stir, reduce heat and cook for 15 minutes or until cooked through and fluffy.
For peppers:
Place 1 T of olive oil in a frying pan and sauté peppers on medium heat for 5 minutes. Add shredded cheese and mix well.
For crispy cilantro:
Place cilantro on a cookie sheet and drizzle olive oil and sea salt over the entire contents. Place in oven at 350 for 5-10 minutes or until it starts to crisp. Keep an eye on it so you don't end up with char.
For guacamole:
Click here for my favorite guacamole recipe.
For white bean puree:
Place the beans, garlic, lemon juice and 1/3 cup olive oil and parsley in a food processor. Pulse until the mixture is coarsely chopped. Season with salt and pepper.
To serve:
Place white bean puree in a layer at the bottom of your bowl. Top with a serving of quinoa, cover with pepper sauté and guacamole garnished with crispy cilantro. Ole!