If You're A Congested Mess, You Need This Allergy-Fighting Smoothie Pronto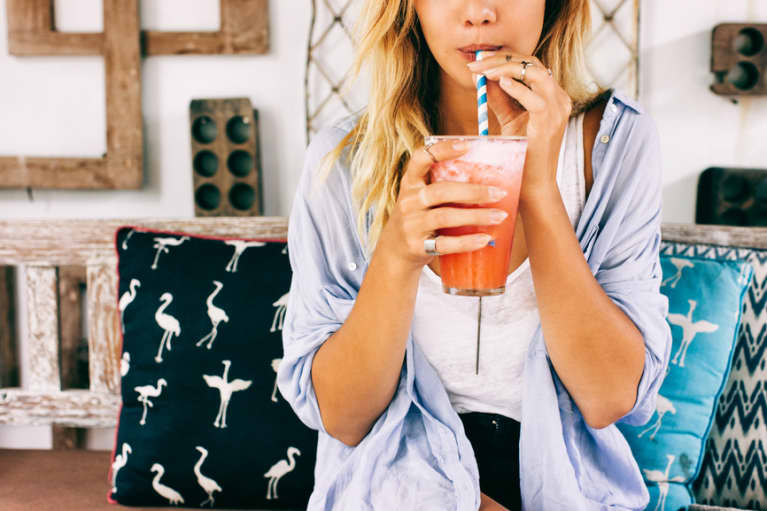 Yes, you can fight seasonal allergies with what you eat. This whole-food-based mocktail contains ingredients that fend off those itchy eyes and sniffles naturally. Apples are rich in quercetin and flavonoids, supporting the immune system and fighting allergies. Pineapples are high in bromelain, aiding your digestion and working as a decongestant. Local honey can be an added for an immune boost along with some ginger to fight inflammation. The natural sugars of the fruit are balanced by the prebiotics, probiotics and fiber to help keep inflammation at bay!
Allergy-Fighting Smoothie
2 apples, any kind, cut into slices lengthwise
1 cup of pineapple: can use fresh or frozen
2 teaspoon of local honey
1 to 2 cups of water
1 teaspoon grated ginger
Method
Blend until very smooth, then enjoy!