Found: The Best Spring & Summer Overnight Oat Recipes On The Internet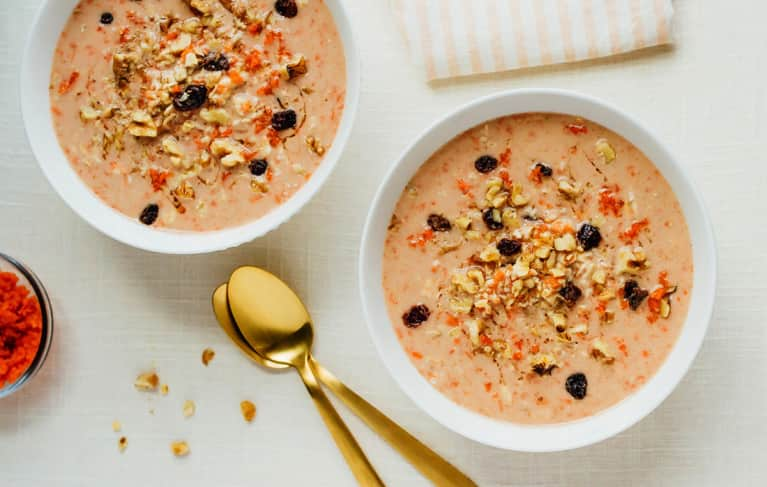 Ah, spring, that magical time of the year when flowers start blooming and farmers markets clear out the kohlrabi for colorful, fragrant new fruits and veg (we love you, kohlrabi, but we're ready for some stone fruit and berries!). These recipes marry overnight oats, one of our favorite easy, healthy breakfasts, with the bounty of spring and summer produce, for unique flavors that will explode on your tongue.
Peach Cobbler Overnight Oats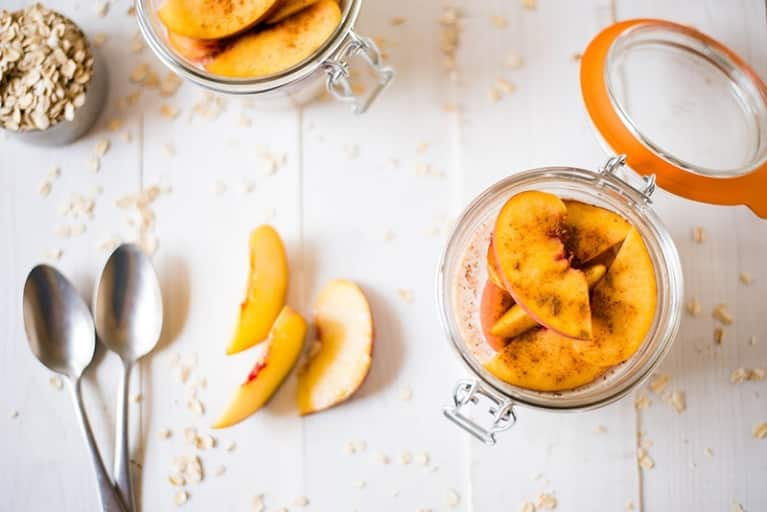 As soon as that first fresh peach (or nectarine!) hits your local market, run (don't walk!) to make this glorious yogurt-based recipe. Get the details here.
Beet & Berry Overnight Oats
While you can find beets at the grocery store year-round, they're arguably at their earthy-sweet best in the spring, so grab a few and make these absolutely dreamy-looking "yoats," as their creators call them. Get the full recipe here.
Strawberry Cheesecake Overnight Oats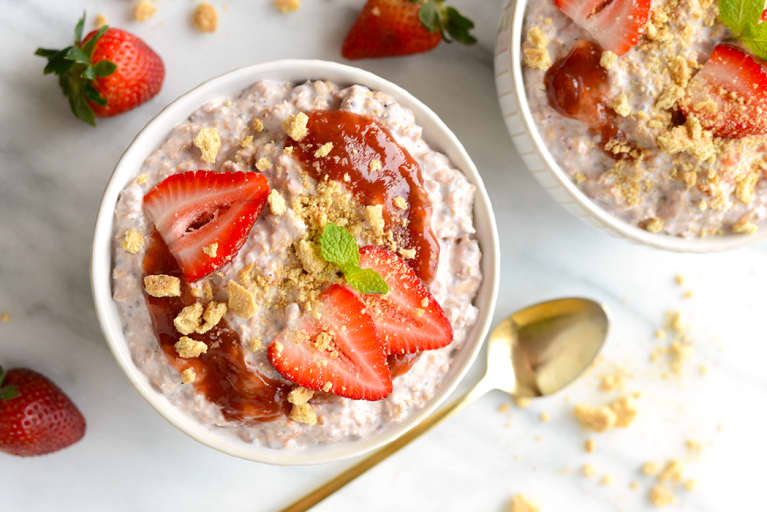 After a long, cold winter, strawberries are finally starting to taste good again. Make the most of their juicy goodness with this cheesecake-inspired breakfast. Get the full recipe here.
Rhubarb Vanilla Overnight Oats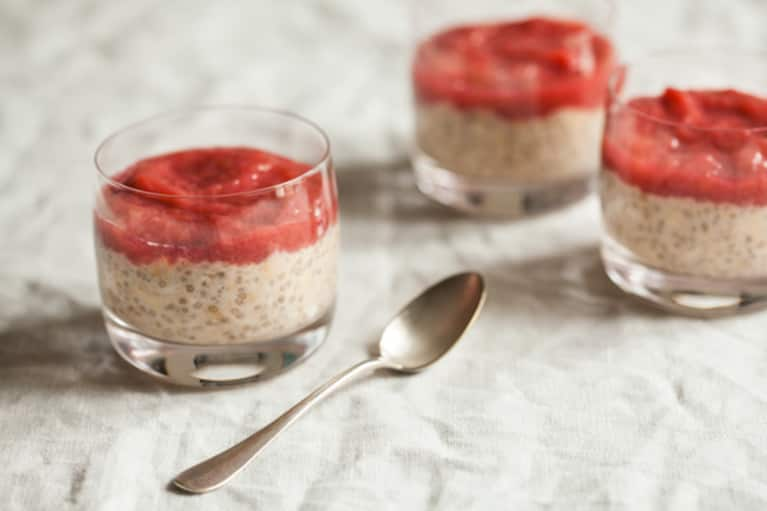 Ah, rhubarb—the spring vegetable (yes, it's a vegetable) that no one really knows what to do with. The answer: make an insanely delicious, super unique breakfast with it. Find out how here.
Carrot Cake Overnight Oats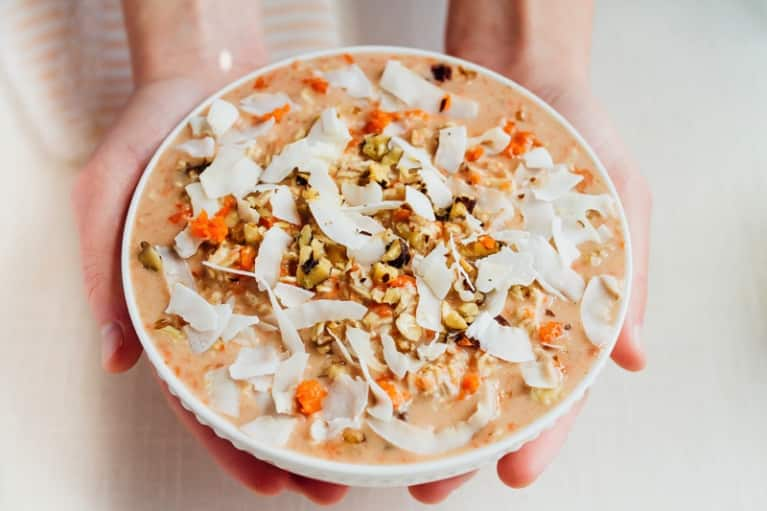 Is there anything that says spring more than carrot cake? Get all the goodness of the dessert in these vitamin-A-packed overnight oats; no baking required. Find out how here.
Apricot Ginger Overnight Oats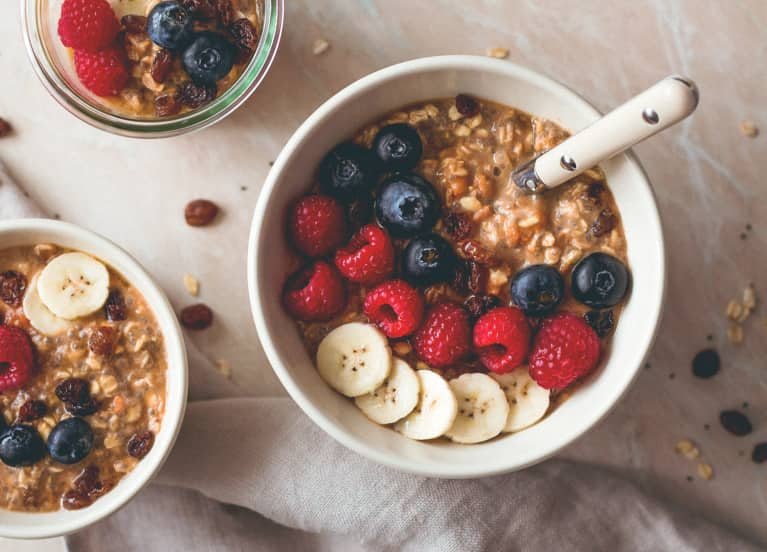 Fresh apricots, how we love thee—especially combined with spicy-sweet ginger! With a taste that'll take your mouth on an exotic vacation, these oats are deceptively simple. Find out how easy they are here.