These Natural, Protein-Rich Burgers Make Your Cat Actually Love You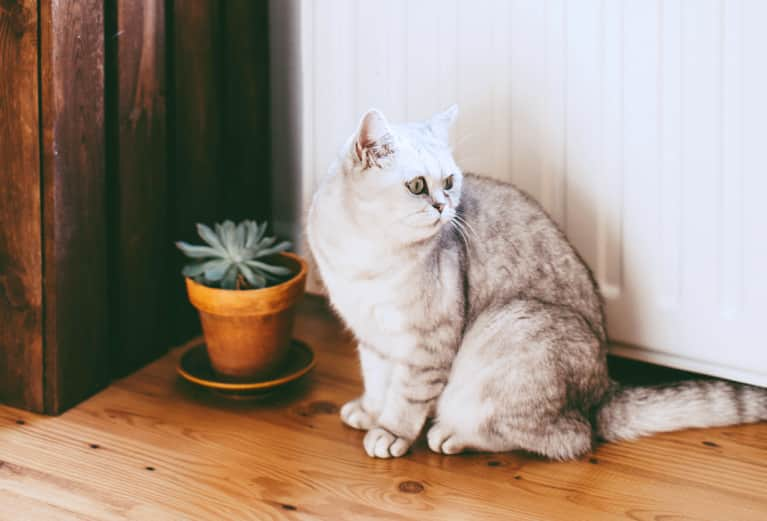 Our editors have independently chosen the products listed on this page. If you purchase something mentioned in this article, we may
earn a small commission
.
These super-duper, high-protein, tasty veggie burgers will become your cat's favorite (and could be yours, too). Caution: Make some for the dog as well and he'll be happy, too!
1 cup dried lentils
3 cups water or broth, divided
½ cup organic textured soy protein (TSP)
2 tablespoons ground flaxseeds
2 slices whole wheat bread, crumbled
2 brown cremini mushrooms (higher protein) or white mushrooms
2 tablespoons nutritional yeast
2 tablespoons sunflower seeds
2 tablespoons pumpkin seeds
⅛ teaspoon salt, preferably black Himalayan
2 tablespoons Vegecat (or 5 days' worth or your favorite pet supplement)
In a medium saucepan, cook the lentils in 2 cups of the water or broth for 40 minutes or until done. Meanwhile, heat 1 cup of water or broth. Stir in the TSP and ground flaxseeds. Set aside to reconstitute. When the lentils are tender, puree them in a blender or food processor along with the bread, mushrooms, yeast, seeds, salt, and Vegecat. Add water if needed. Pour the puree into a bowl and stir in the soaked TSP and flaxseeds with a fork.
Chill a bit to make it stiffer. Preheat the oven to 350°F. Form 10 patties and place them on a baking sheet lined with parchment paper. Bake 20 minutes on each side.
When cool, serve 1 burger per cat per meal (if 2 meals a day), perhaps topped with a condiment (see book pages 117, 124 to 125). Enjoy yours in the usual people way, perhaps pan grilled, on a toasted whole wheat English muffin, with the works. Extras? Trim the parchment paper around each burger and stack with paper between them in a freezer container.