Ayesha Curry's 5 Tips for Eating Healthy On The Go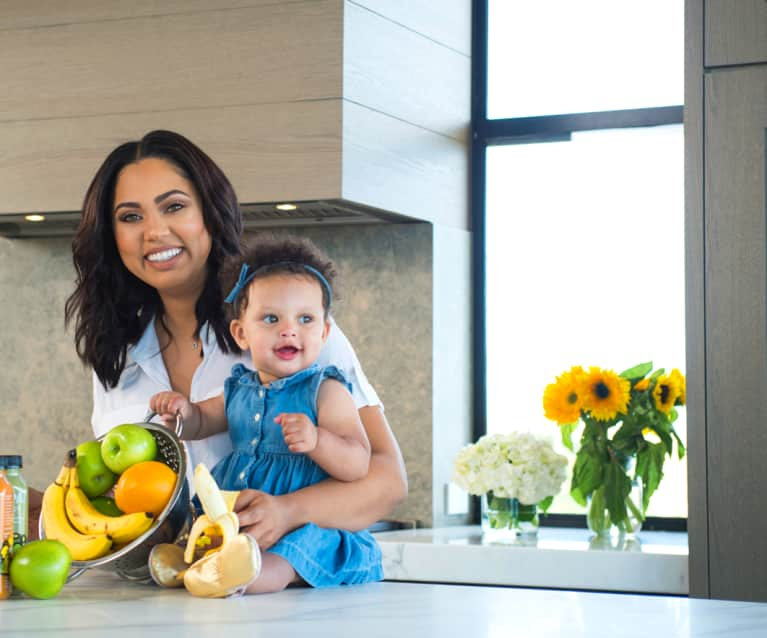 As a working mother, no week is quite the same. From packing school lunches and taking care of my beautiful girls to Stephen's game schedule to working on my blog, recipe development and TV show, our family has a hectic schedule to say the least. I often hear people say that they strive for work-life balance. To be honest, I question if balance actually exists. Instead, I try to focus on my own state of happy. Happiness to me is being surrounded by my loved ones and following my own passions and dreams.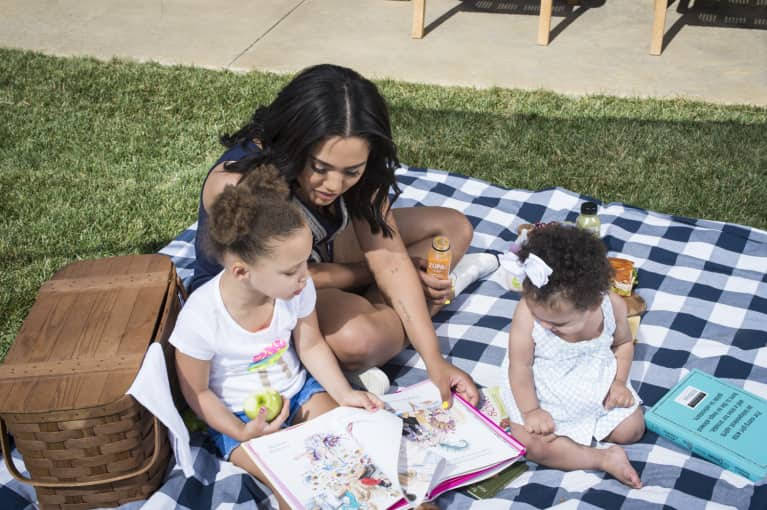 Personally, I try to make those worlds collide. For example, even though my daughters are only 1½ and 4 years old, I try to instill kitchen confidence in them. They'll help me out when I cook. For all people, getting into the kitchen and making dinner is half the battle. I try to teach my girls that we can have fun and you can strengthen relationships through cooking together. I let them get their hands dirty and give everything a try from mixing ingredients to cracking an egg. It's all a fun learning experience. While they aren't at the age yet where we talk explicitly about what is a healthy food and what is not a healthy food, I aim to teach through my action. On a good week, I strive to cook dinner for our family four times a week. Obviously sometimes we hit road bumps and a meeting or a game may pop up that prevents this from happening. However, this family time is so important to me. Lately, as a family, Stephen and I have also made it a priority to unplug. We are all so connected on our phones these days. With my email on my phone, someone could reach me at any time. However, we've decided to dedicate our family time to unplugging and enjoying each other.
While I love to cook and nothing says comfort food more than my mom's brown sugar chicken, I'm also realistic that I may not always have time to make breakfast, lunch, and dinner. Because of this, I've come up with a few hacks that help me to still eat healthy on the go.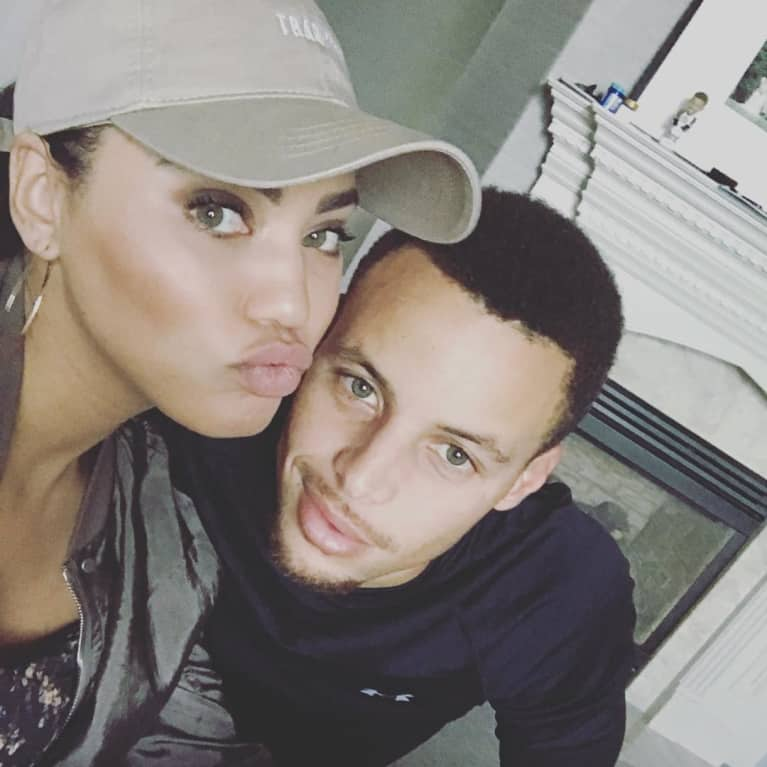 Have an easy go-to meal. For me, my apricot-glazed salmon is my quintessential busy night meal. It takes 15 minutes and the glaze requires only three ingredients. Plus, my kids love it too! It's a win-win-win.
Meal prep, it's a lifesaver! With my husband's busy schedule, I've realized that dedicating an hour to meal prep on Sunday makes it so worth it in the long run. On Sundays I create high-protein bowls for Stephen that include chicken or fish and roasted veggies over quinoa. I'll put the GLAD containers in the fridge, and he can eat them as he chooses during the week.
Arm yourself with healthy snacks. When you are busy, you'll get hungry and your options will be fast food. In order to fight the temptation, I am the queen of keeping healthy snacks in my purse and in the car for me and my whole family. For my girls they love cheese sticks, applesauce, and seaweed snacks. For me, I'll keep trail mix and almonds in my bag or make an avocado toast with Dave's Killer Bread, sea salt, and pepper for an easy, quick meal as I'm out the door.
Don't forget to eat! I am terrible about this and when I'm busy I get tunnel vision and sometimes forget to eat my meals. Nine out of ten times, I forget or don't have time for breakfast. For mornings that I know are going to be busy I grab a ZÜPA NOMA ready-to-sip chilled veggie soup. I know what you're thinking, soup for breakfast? It's true! Made from whole vegetables, the organic Cucumber Avocado Fennel is my favorite option to jump-start my day in a high-fiber, low-sugar, superfood soup way.
Small changes lead to big results. When people think about eating healthy, that can often jump to making big sweeping changes to diet or exercise. However, those changes are often short-lived. Instead, I focus on making small changes that stick. I might wake up 15 minutes early for "me time" to meditate or stretch or might add in a workout by going on a walk with my girls. These are all small changes but small changes in the right direction.
If I've learned anything, the secret is you are never going to feel like you've got it together, and that's perfectly OK. Putting things into perspective keeps me moving and allows me to spend less time stressing and more time focusing on the things that make you happy and are putting good energy into the world.