8 Healthy Slow-Cooker Recipes You Can Prep In 5 Minutes Or Less
We've officially entered the best time of year to cozy up to a nourishing, warming dinner or breakfast, but with dwindling daylight and vitamin D depletion, it can be hard to muster the energy to cook. Don't worry—we've got you covered with these eight set-it-and-forget-it recipes, with breakfasts, soups, curries, and even pasta sauce!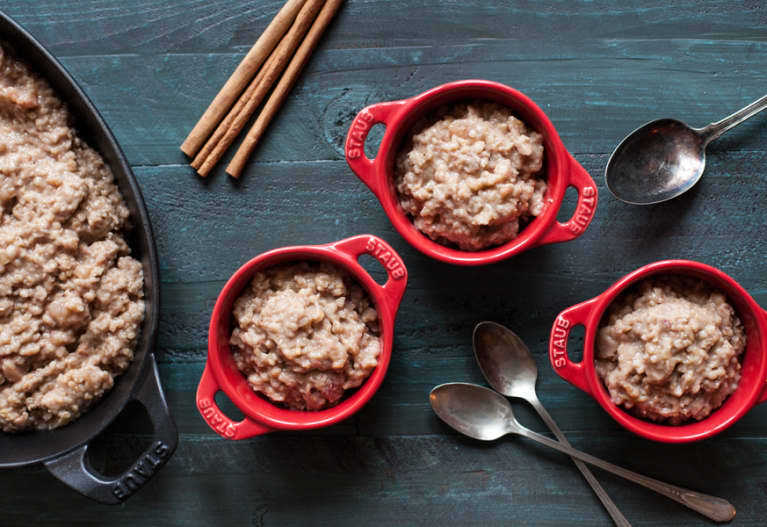 Can you imagine waking up to the rich cinnamon-nutmeg smell of these wafting throughout your house? They're vegan and refined-sugar-free, too! Get the full recipe here.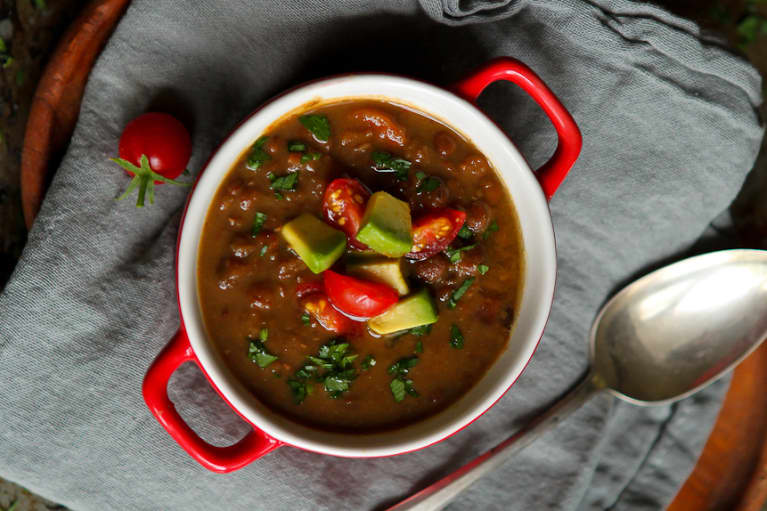 This vegan soup will make your house smell amazing and is filled with protein, fiber, and good fat from that gorgeous-looking avocado on top. Get the full recipe here.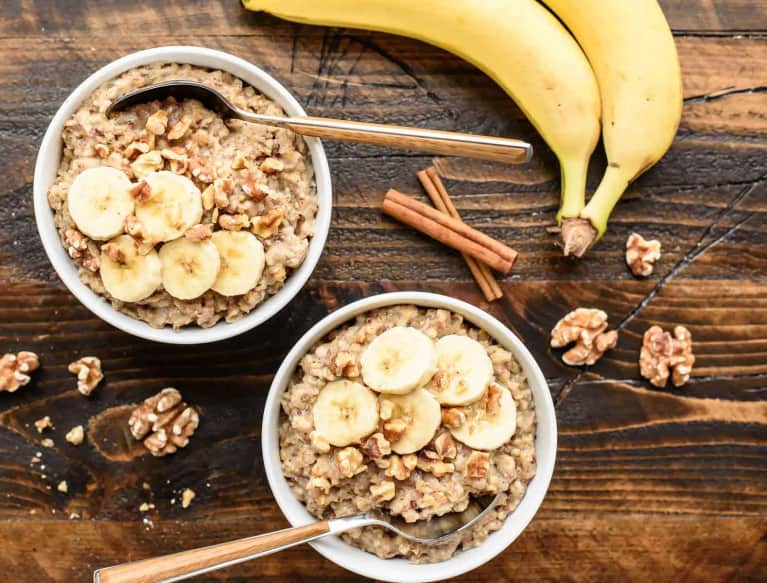 Want to wake up to a ready-made healthy version of banana bread? Yes, please! These are enriched with flax and free of any sugar other than the banana. Get the full recipe here.
Butternut Squash & Chickpea Coconut Curry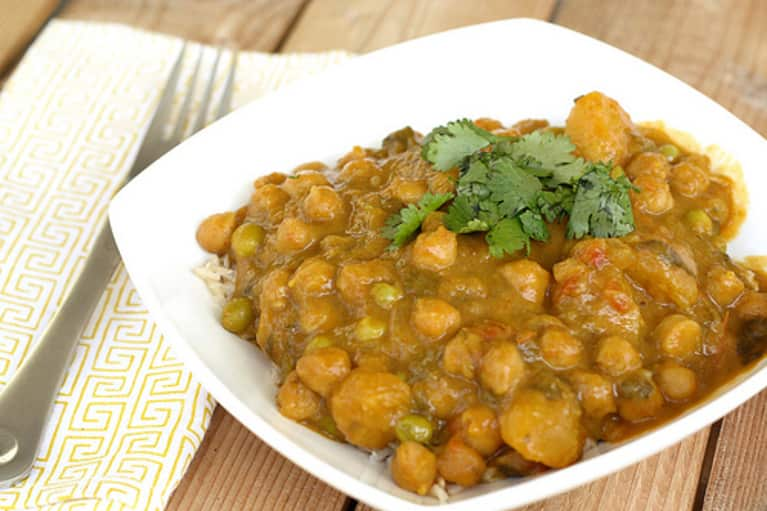 We're huge fans of chickpeas around here, and this recipe incorporates the protein-rich legume with coconut and Indian spices for a warming winter treat. Get the full recipe here.
Quinoa Black Bean Stuffed Peppers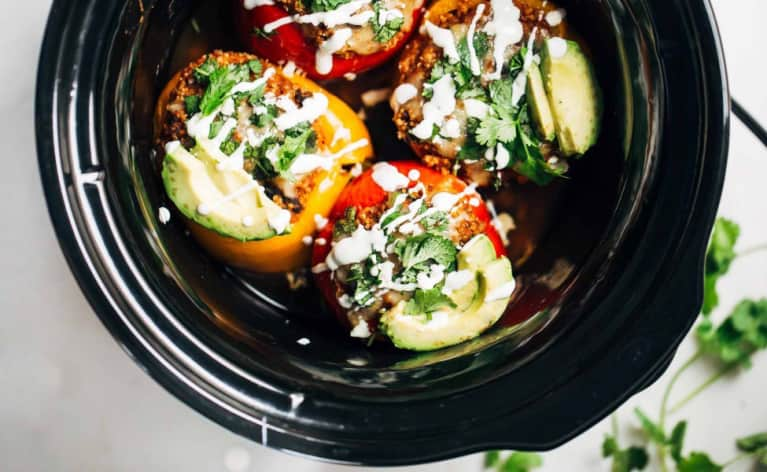 A kind of healthy take on an enchilada, these couldn't be easier and taste like a Mexican party in your mouth. If you're vegan, simply omit the cheese. Get the full recipe here.
Butternut Squash and Apple Soup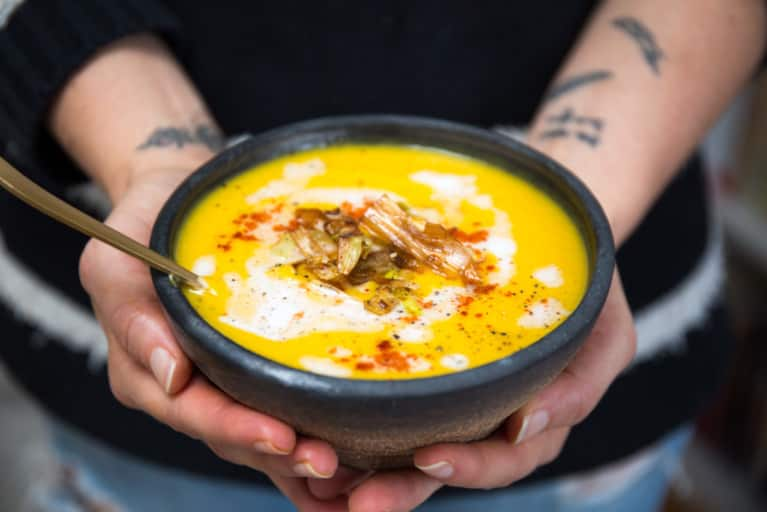 This sweet and savory soup is so creamy, you'll never believe it's dairy-free. Top it with optional coconut crispy leeks. Get the full recipe here.
Restorative Detox Vegetable Broth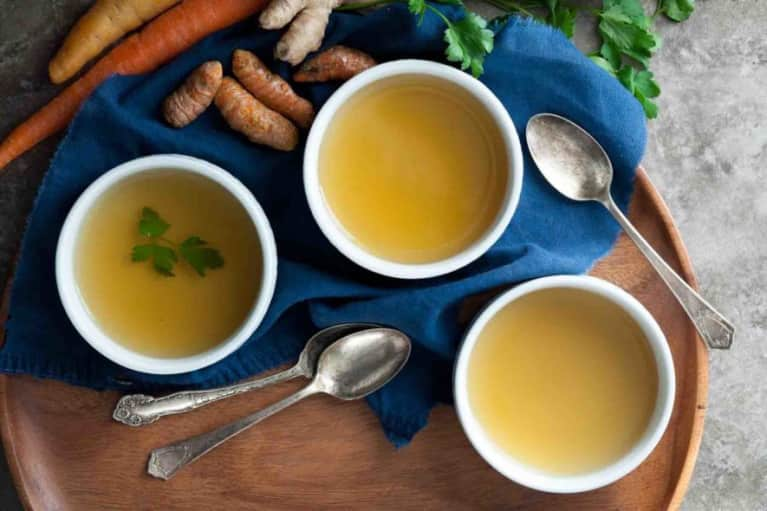 Sip this turmeric-laced broth on its own or use it as a base for a detoxifying soup—you'll feel instantly better either way. Get the full recipe here.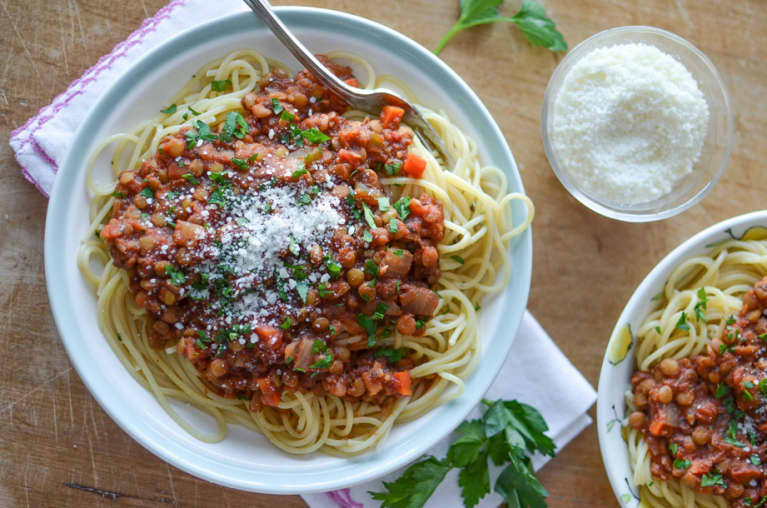 Put this rich and hearty, totally dairy-free lentil bolognese on when you leave for work and come home to a ready-made delicious dinner (we'd recommend using a quinoa pasta or another whole grain as your base). Get the full recipe here.