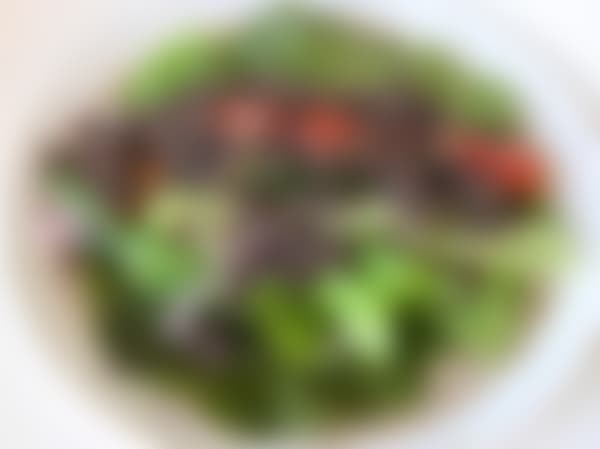 I know the summer weather has been rough on a lot of people, but one thing we can't complain about in relation to summer is the bounty of fresh vegetables at the farmer's markets. Salads, of course, are great, but if you need a bit more variation, consider cooling down with this healthy burrito-salad-sandwich fusion wrap which includes recently in-season cucumbers and black
quinoa
. This vegetable wrap is also affordable at about $11 for four wraps. If you're not a dijon and honey fan, other options include using hummus as a spread as suggested by MindBodyGreen reader Jeri, or skip the spread altogether and throw in some flavorful artichokes. I also like to sprinkle
Bragg Organic 24 Herbs & Spices Sprinkle Seasoning
on top because of its beautiful flavor, but you can substitute it with other herbs like oregano.
Ingredients (4 Servings):
1 head lettuce
1 large tomato
4 small carrots
1/2 cucumber
1/2 cup quinoa
Quarter of a red onion, thinly sliced
Organic dijon mustard
Honey
Olive oil
Bragg organic 24 herbs & spices sprinkle seasoning (optional)
Instructions:
Cook black quinoa (should take about 25 minutes). Once cooked, let it cool for about 10 to 15 minutes. Stir in some olive oil with the quinoa, then refrigerate quinoa for at least 30 minutes, or until you're ready to assemble the wrap.
Spread dijon mustard and honey evenly on tortilla, to taste.
Put lettuce on tortilla, followed by rest of vegetables and quinoa. Sprinkle seasoning on top.
Roll slowly and enjoy!