The One Pair Of Leggings Our Staff Can't Live Without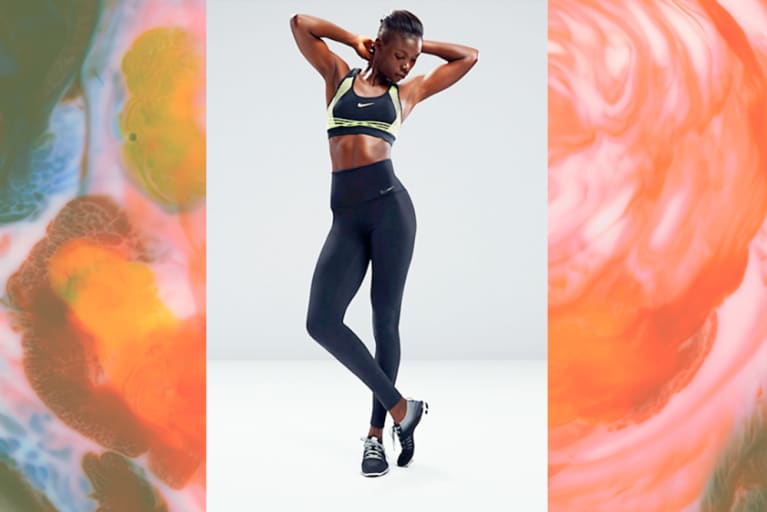 Here at mbg, most of us own multiple pairs of the same leggings: the Nike Power Legendary high-rise training tights. And when we wear them out, we buy them again.
Why? They fit perfectly, with a high waistband with ergonomic seams that increase mobility. Plus, the compression fabric is incredibly supportive, which comes in handy during high-intensity exercise.
mbg Senior Brand Manager Rebecca Stump was the first spotted wearing them around the office, and from there they spread like wildfire.
"There's nothing more annoying to me than fidgeting with pants during a workout, but the high waist on these pants guarantees they're not going anywhere," says Rebecca. "They hug me in all the right places, helping me feel secure and confident no matter how I move. Plus, I always work out in a sports bra and pants only, so the high waist helps me show just the right amount of skin."
"They're perfect layering leggings," Senior Health Editor Lindsay Kellner adds. "I love wearing a pair of sweatpants over them to commute when it's cold—it never gets too warm!"
What can we say? They're simultaneously fashionable and supportive. We can pair them with a sleek silk button-down and chic heeled leather booties and head to brunch, or we can slip into a sports bra and lace up our sneakers and go for a long, sweaty run. Doesn't get much better than that.
Here's a closer look at our favorite pair of cozy-yet-elegant pants: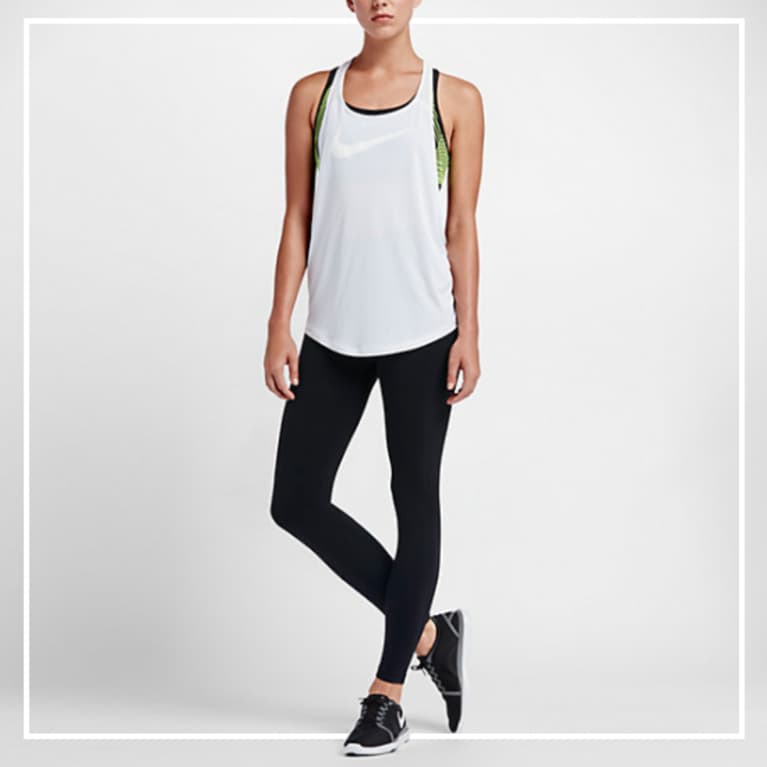 Here's how to style them for brunch.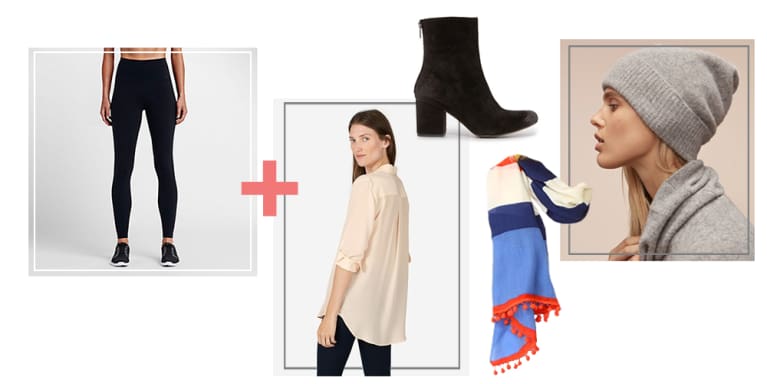 And here's how to style them for your workout.