This Magically Gluten-Free Lasagna Is The Perfect Comforting Holiday Dish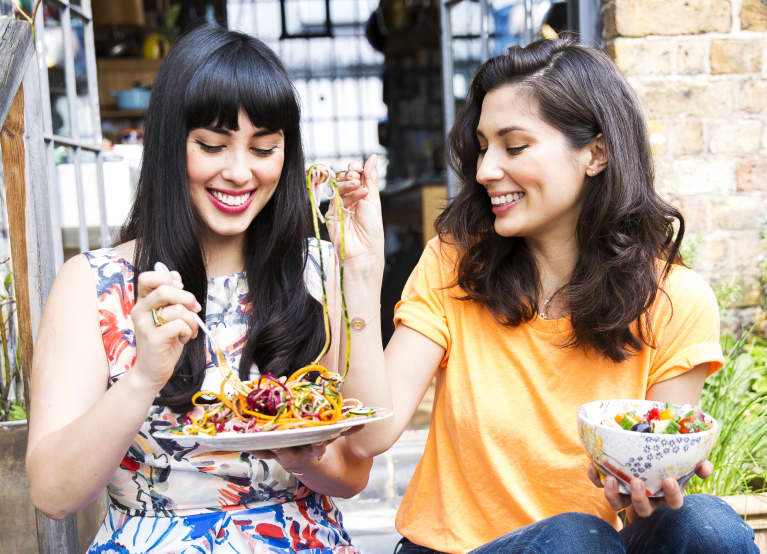 Our editors have independently chosen the products listed on this page. If you purchase something mentioned in this article, we may
earn a small commission
.
This delicious take on classic lasagna is not far off the real thing, in our opinion! It is tasty, slices well, and is also delicious cold. The pasta sheets are replaced by fine layers of zucchini, then, to make this dish more substantial and add a contrast in texture, we use a blend of cannellini beans, sundried tomatoes, and tomato puree. There's no need to cook a bechamel sauce, either—just whizz up the cheese and egg mix below. All you need is your food processor and a lasagna dish to layer everything up before baking. Simple!
Zucchini and Cannellini Bean Lasagna
9 ounces ricotta
3 ounces Parmesan or pecorino, finely grated, plus extra for sprinkling
1 egg
1 14-ounce can of cannellini beans, drained and rinsed
2 garlic cloves
4 ounces sundried tomatoes (about 20 pieces) in oil, drained
3 tablespoons tomato puree
A pinch of sea salt
¼ teaspoon black pepper
Add the ingredients for the "bechamel" sauce to a food processor and blend until smooth. Transfer to a bowl and set aside.
Add the ingredients for the tomato sauce to the food processor (no need to clean out the bowl) and blend until smooth.
Using a mandoline or very sharp knife, finely slice the zucchini lengthwise into 1-inch-thick pieces.
Preheat the oven to 400°F. Spread about half the tomato sauce over the bottom of a 6-by-9-inch ovenproof dish, which is at least 3 inches deep, as a thin layer. Top with about a third of the zucchini slices in an even layer. Cover the zucchini with about half the "bechamel" sauce, then top with half the remaining zucchini in an even layer.
Repeat the layering with the remaining tomato sauce, zucchini, and "bechamel," then sprinkle over a final layer of Parmesan to finish.
Bake for 45 minutes until golden brown on top. Remove from the oven and leave to stand for 5 to 10 minutes before serving.
Feel free to substitute the cannellini beans for chickpeas, adzuki beans, or butter beans.
The egg can be left out for a slightly sloppy lasagna—still tasty!
For a dairy-free lasagna, leave out the Parmesan and replace the "bechamel" sauce with a fava bean dip, leaving out the mint.