Your Map To The Best Healthy Hot Spots In Sydney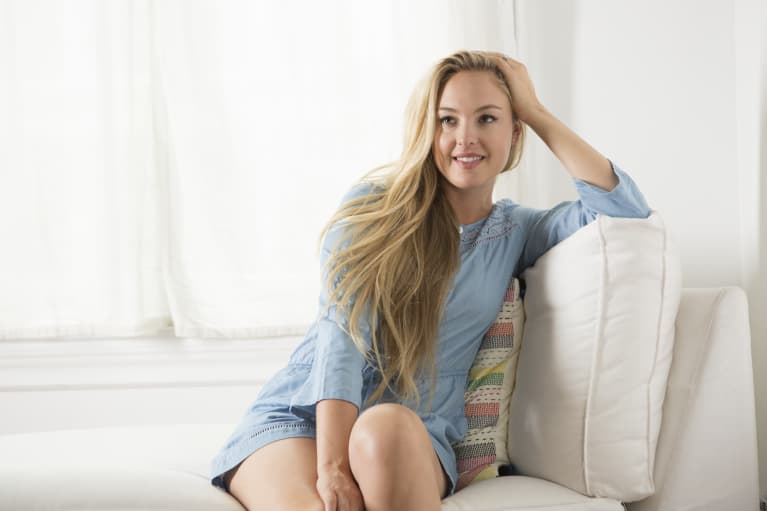 It's true what you've heard about Sydney being several cities in one. Here, dazzling beaches stretch into wild bushland, and seemingly everywhere has a spectacular view of blue water or lush greenery. From the farmers market to the legendary cafes, the city with an easy-breezy vibe has food to rival any in the world and is at the forefront of cutting-edge wellness trends.
Jessica Sepel is the Sydney nutritionist, author, health blogger, and wellness coach with a cult global following. You may recognize her from her beautiful recipes—she is the beloved voice of very active Facebook and Instagram profiles featuring daily food inspiration and health mantras. Check out her mbg class, How To Stop Dieting & Learn To Eat Intuitively, here.
Here, her wellness guide to Sydney. Ready, set, go!
I'm so excited to share with you my Sydney Wellness Guide—I feel like I'm living in the hub of the booming health world. With so many up-and-coming healthy places—cafés, restaurants, holistic treatments, and fitness options—we are spoiled for choice here in Sydney! These are my personal favorite healthy spots. I hope you enjoy!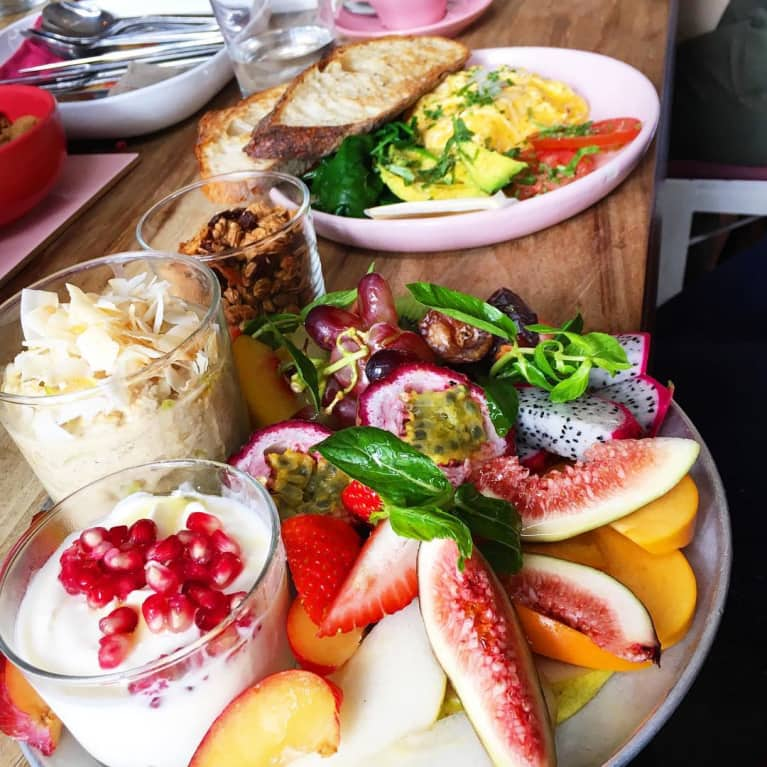 Bread & Circus has amazing whole food salads that change every day, using the freshest seasonal ingredients. I also love their vibrant and healthy breakfast options—generous fruit platters and grain-free banana pancakes.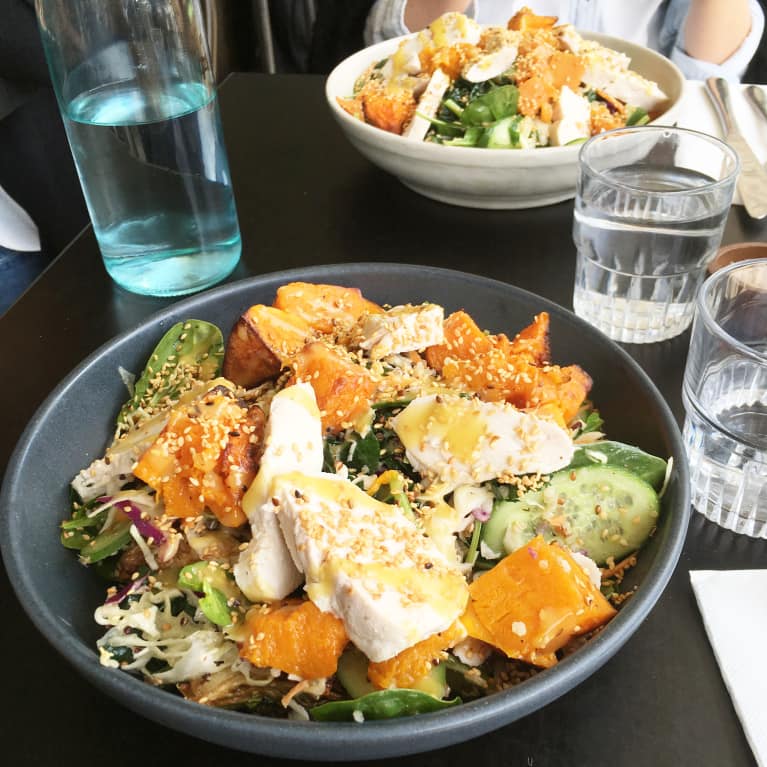 Lox, Stock & Barrel is a local favorite of mine—great for an easy lunch with a buzzing atmosphere! The roast pumpkin salad with quinoa and a miso-sesame dressing is my go-to. I love their healthy options—they really cater to a healthy diet and are open for dinner, too (order the Turkish-style eggplant with quinoa and mixed nuts—you will not be disappointed!).
Porch & Parlour is divine for healthy breakfast bowls, sautéed greens, dukkah eggs, and delicious sprouted toast. There's no better place to enjoy an almond milk latte overlooking beautiful Bondi Beach.
Acai Brothers has the best Açai bowls in Sydney. Period.
Go to Sefa Kitchen for beautiful Middle Eastern homemade whole foods. I love the slow-roasted lamb, Brussels sprouts, and pumpkin.
The Health Emporium is a gem of a health food shop and take-away food bar all in one. Their Green Goddess Smoothie is to die for!
Bondi Wholefoods is another Eastern Suburb gem. I adore their breakfasts—especially their paleo bread with eggs, sautéed kale, and avocado. Their lunch salads are a great take-away option too.
For any vegetarians or vegans out there—you must visit Sadhana's Kitchen. Incredible, inventive vegan options and show-stopping Cocowhip (coconut flesh, whipped and frozen like ice cream, served with their divine raw treats).
Little Jean is my pick for a special Saturday night dinner. They have a delicious produce-driven menu and source all their meat sustainably. Always consistent and great staff. My personal favorite is the salmon with cauliflower and yogurt-tahini dressing.
Nomad has really good modern Australian cuisine with lots of healthy options—think grilled meats and generous vegetarian sides.
Billy Kwong is my pick for delicious, fresh Cantonese food. Great healthy options and a real focus on local and organically sourced produce.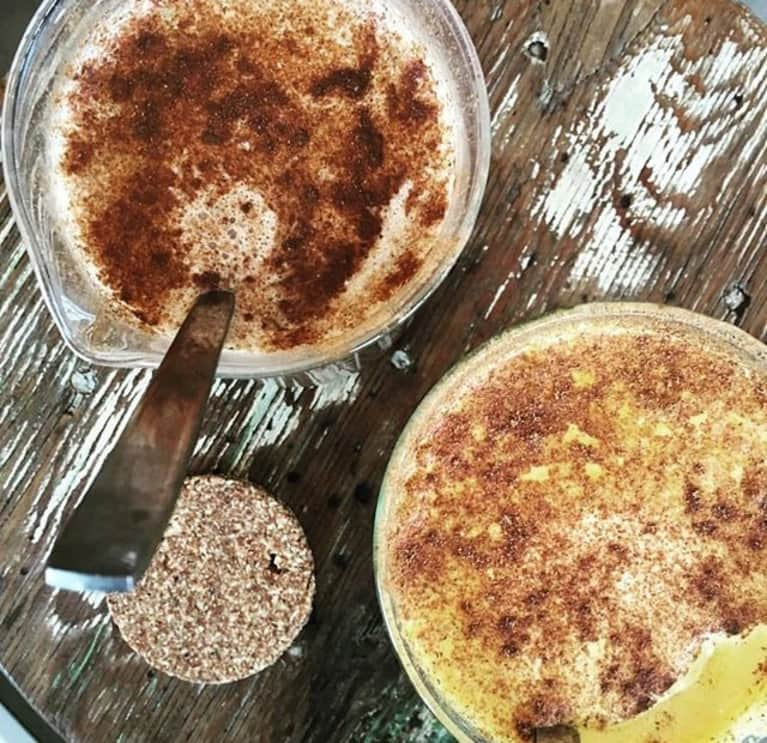 My favorite juice bar in Sydney is Orchard Street. Amazing raw treats, too. Try their adrenal-healing elixirs or cashew chai. They also have stores in Bondi and Paddington.
Scoop Wholefoods is brilliant for all your bulk food needs—I love shopping here before baking. A great range of gluten-free flours, nuts, seeds, superfoods, and chocolate-coated almonds!
About Life is a great wholefood store on a supermarket scale. Everything in there you need for your fridge, pantry, and delicious salad bar for a quick lunch!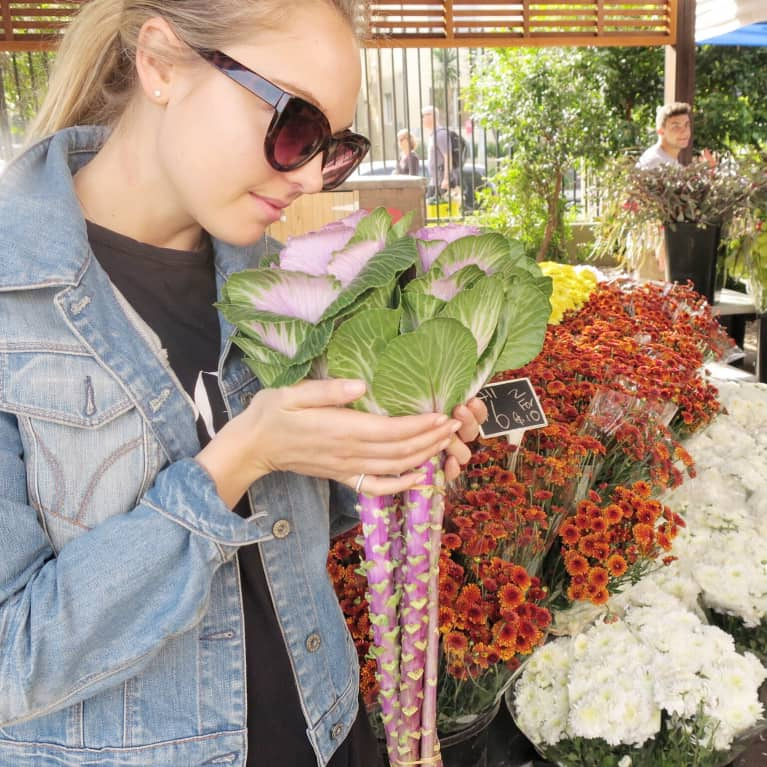 The Bondi Farmer's Market is held every Saturday. I love to stock up on fresh produce here—organic fruits and vegetables, fresh flowers, incredible freshly baked bread, and brewed chai from the Chai tent.
Dr Earth in Bondi Junction is another great health food store with a great variety of fresh and packaged produce.