10 Things You Need To Know Today (August 9)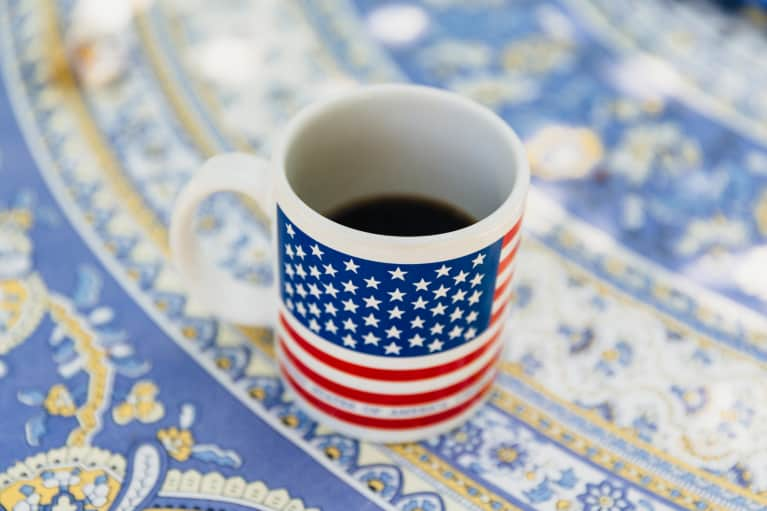 1. There is no coffee at the Olympics.
One thing's for sure: Coffee won't be fueling the Olympians at Rio this year. The only source of caffeine in the Olympic Village is Coca-Cola, which is great news for anyone looking for a caffeine and sugar boost. Not that great for anyone who swore off soda years ago, though. (Extra Crispy)
2. Trump can't get enough fast food.
While current and former leaders of America have paid close attention to their health, Donald Trump is the candidate that's all about McDonald's burgers and a KFC combo meal. His public love of fast food could be both a reflection of his off-the-cuff campaign and a carefully crafted image that's trying to convey relatability. (NYT)
3. Can you guess which Olympic athletes are vegans?
Proving that you don't need animal protein to compete for the gold, athletes like Ronda Rousey, Venus Williams, and five others are either currently vegan or have been vegan in the past. (Bustle)
4. A bride was walked down the aisle by the man who received her father's donated heart.
When Jeni Stepien's father was killed 10 years ago, a man named Arthur Thomas, who had been within days of dying, received his heart. In a touching video from her wedding last week, Stepien had Thomas walk her down the aisle, so she could feel her father's beating heart on her big day. (NYT)
5. These new sneakers change color like chameleons.
Asics is releasing a fun new "Chameleoid Mesh" fabric that actually changes colors with different views. Plus, it's lightweight, breathable, and super flexible. (Shape)
6. Star forward Carli Lloyd has a seriously impressive self-care routine.
You probably remember Carli Lloyd's incredible hat trick during last year's World Cup championship, and now the soccer star is back in Rio. Wondering how she stays in tip-top shape? Her veggie-heavy diet, stadium runs, and ice bath routine probably have something to do with it. (NY Mag)
7. The Rio opening ceremony emphasized more than just athletics.
During this year's opening ceremony, roughly 3.3 billion viewers laid eyes on a short film that illustrated the perils of climate change. "Americans watching the climate change segment of #Rio2016 ceremony are reminded that in most of the world this is not controversial," environmental activist Bill McKibbon said. (ThinkProgress)
8. The FDA starts monitoring the sale of e-cigarettes today.
The May ruling that designates e-cigarettes, vape pens, and other electronic smoking devices as tobacco products, and therefore illegal for purchase by minors, goes into effect today. (The Verge)
9. More American women are dying in childbirth in America than in any other developed country.
The maternal mortality rate has more than doubled since 1987. Experts suspect the rise of chronic diseases like heart disease and diabetes is to blame. (Vox)
10. Cockroach milk is now a thing.
First we were eating crickets; now we're drinking cockroach milk. Yep, apparently the "milk" inside those enormous bugs is packed with nutrients, but more research needs to be conducted before it's decided that cockroach milk is truly safe for consumption. So you don't have to add it to your list of superfoods quite yet. (NPR)