Why Meditation Can Be More Powerful When Done In A Group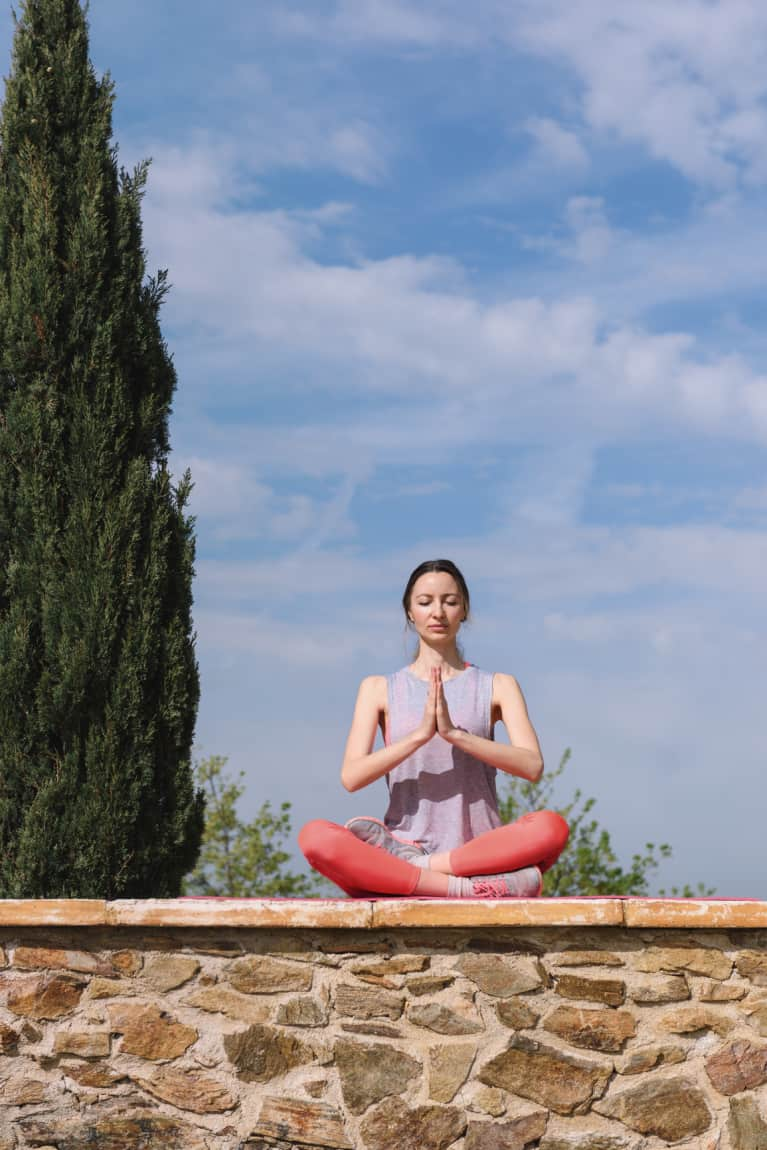 The sense of community, or Sangha, is palatable in the world of wellness.
There is a tribal element of being among people like yourself that both yoga and meditation share. When people convene for group activities, they connect with one another in a more natural and casual way.
As an operator of studios, I've been watching bonds form for over a decade—and it really is a lovely thing, particularly because they are between people who are seeking to live healthier, more meaningful lives. We need others to inspire us when we are down, and we help others on their path when it is our turn to support.
The role of the teacher remains the same in both practices. Students place their trust in their instructors and expect them to have access to higher levels of information and spiritual understanding. As someone who has managed almost 100 yoga and meditation teachers of varying experience, the power of the guru–student relationship is evident. It can be instrumental in personal transformation, and sometimes it is counterproductive to growth and emotional health.
I strive to work only with instructors (yoga and meditation) who teach from a place of abundance and wholeness. In choosing a teacher, I choose life experience and temperament over social media following or physical beauty any day.
In yoga, fashion is way more important than in meditation, at least for now. This is probably because yoga falls under fitness, and people change to work out; at least some percentage of people clearly put thought into their outfits.
1. The yoga studio catwalk is a real thing.
It's safe to say that yoga is now firmly at the intersection of fitness and fashion. In meditation, there's no standardization of fashion. People in business casual are sitting next to people in yoga gear who are sitting next to hipsters in jeans. Maybe this will change, but for now, fashion is off the table when it comes to meditation.
In meditation class, there is a strong energy of discovery. People are truly curious about their experiences. After class, students often remain seated around the instructor to ask questions and to understand the techniques they just learned. This is likely because a large percentage of students are relatively new to meditation.
But outside of beginner yoga classes, most students are knowledgeable about basics and just want to practice and then keep moving. The deep inquiry into yoga technique and philosophy happens in the many teacher training programs offered.
2. Meditation seems to appeal to a broader range of people.
Our studio is totally under-the-radar. We don't market or do social media, but people of all backgrounds (age, race, career) are finding their way to class. Already, I see a diversity in our community that inspires me.
In Miami, yoga is used as an exercise alternative—it attracts a predominantly fit and sporty crowd. Conversely, meditation isn't sweaty. The exercise is mental. And its benefits appear to draw a wider demographic, which I find interesting.
Our motto at is, "Go inward, together." It seems like a lot of people want that. A noticeable percentage of students are having profound experiences during meditation. One student, a 6-foot-5 African American actor, shared with me the deep sense of calm he felt after his first class, which he hadn't felt for years. He returned three times over the next two weeks.
In yoga, I typically saw transformation during extended trainings and on retreats but not so commonly during the daily classes. I believe this is because, in yoga, you're striving to achieve something (a posture), which entangles your thoughts.
In our meditations, students are guided to simply sit and be present. When you're in that relaxed state, thoughts and feelings hidden under daily stress and endless activities have a tendency to bubble up—and it's great.