Travel Diaries: Soak In The Volcanoes, Markets & Superfruits Of Nicaragua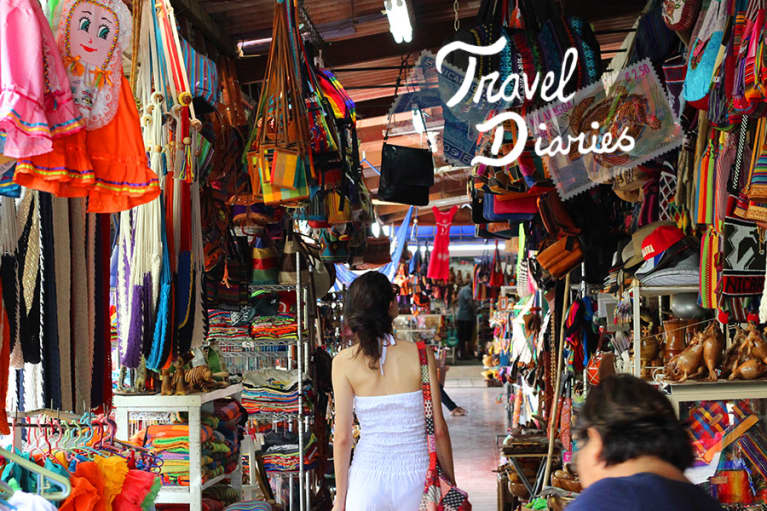 Consider our new Travel Diaries series your digital passport this summer. Follow along as we give you a sneak peek into where our wellness-centric contributors are headed for some R&R. This week, we're tagging along with feng shui expert Dana Claudat on her vacation to Nicaragua.
I was dreaming of a tropical adventure all through the California winter, so I thought to ask some surfers for recommendations. (After all, they always know the greatest places that aren't overrun with people at the beach.)
The answer I got was immediate and resounding: Nicaragua.
I'm glad I listened, because what I found was a country filled with pristine beaches, deep quiet, dreamy lagoons, volcanoes as far as the eye can see (more on that soon!), and cityscapes painted in rainbows.
It is a perfect place to be if you're looking for space, simplicity, and the most beautiful weather.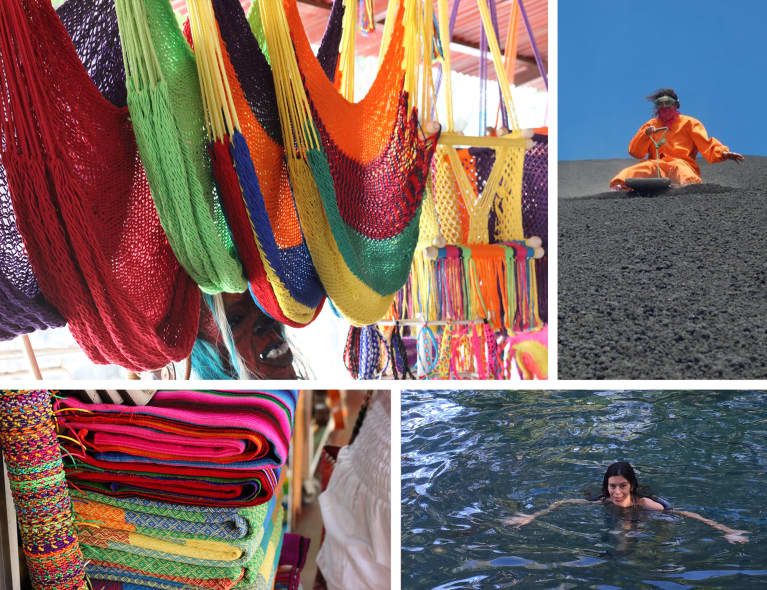 1. Explore the scenes of Masaya.
Masaya is home to an incredible market bursting with crafts, shoes, blankets, and even crystals (!). You can enter the nearby Appoyo Lagoon for a few dollars and spend the day swimming, rowing, and sleeping in the shade of thatched huts.
2. Absorb the colors of Grenada.
Had I had more time in Nicaragua, I would have stayed an extra week in Grenada just to soak in the rainbows of color that fill the city's streets. The best score while strolling through them? Superfood smoothies—this trend really is global.
3. Take a trip out to Ometepe.
Learn from my mistake and plan ahead to catch a ferry to take you out to this magical island formed from two volcanoes. I missed the ferry and found myself on a small boat praying with my fellow passengers for an hour as it swayed violently in the crashing waves.
The wild journey paid off as soon as we arrived on the island, where we swam for hours in mineral-filled healing volcanic waters surrounded by a paradise of trees. Spend at least a night on Ometepe so you can hike on one of the volcanoes and see the brilliant waterfalls.
4. Go volcano boarding in Leon & Cerro Negro.
If you're more of an adventurous traveler, you'll definitely want to go volcano boarding in Cerro Negro. It's unforgettable, and you can book a guided experience through a hostel like Bigfoot Hostels.
Once I arrived, I realized that I hadn't taken the fact you actually have to hike up the side of the volcano before you slide down into account. If you're an athlete with no fear of heights, you'll breeze through it. If you're like me, you'll need a guide to hold your hand while you cry the entire time, as it's not quite the paved Hollywood hikes I'm used to! At the top, it's exhilarating and worth the climb. Gliding down the side of a volcano at about 27 mph (they'll clock your speed!) on a plywood board is a never-to-be-forgotten thrill.
If you drive a bit from the volcanoes, you'll find an adorable little town complete with a Banksy painting on the side of a building. Then, if you go a little further, you'll come across an enchanted beach that speaks to the feel of Nicaragua as a whole: rounded, spacious, colorful, and full of gorgeous surprises. Personal paradise.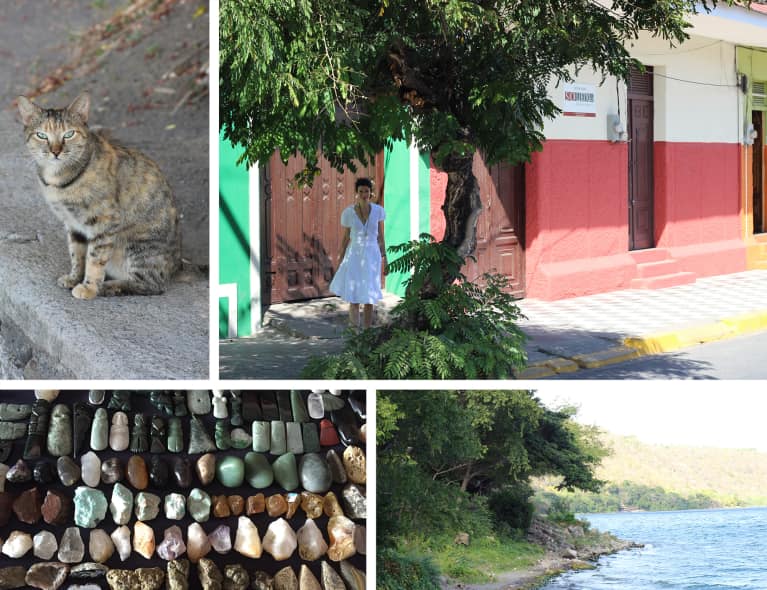 As fate would have it, the greatest score of the trip was an Airbnb guesthouse in Managua complete with a kitchen, dining areas, pools, and my now-friend Manuel, who was the most hilarious and generous host. From the moment we arrived, we were off to the markets, cruising through the carousels and city lights of downtown Managua thanks to him. Every day started with piles of tropical fruit and ended with a hammock.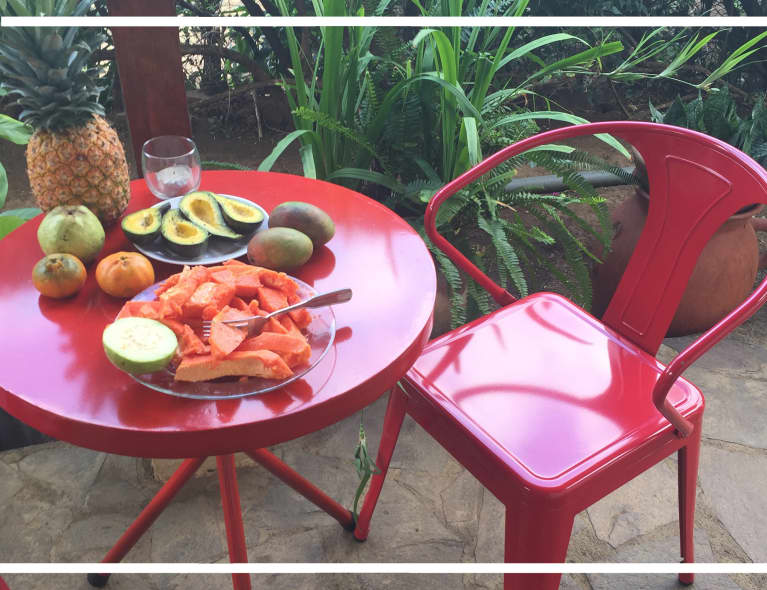 Fruit, fruit, and more fruit
No trip to Nicaragua would be complete without a ridiculous amount of tropical fruit like mango and pineapple. Yum!