Whole Foods Is About To Start Selling "Ugly" Produce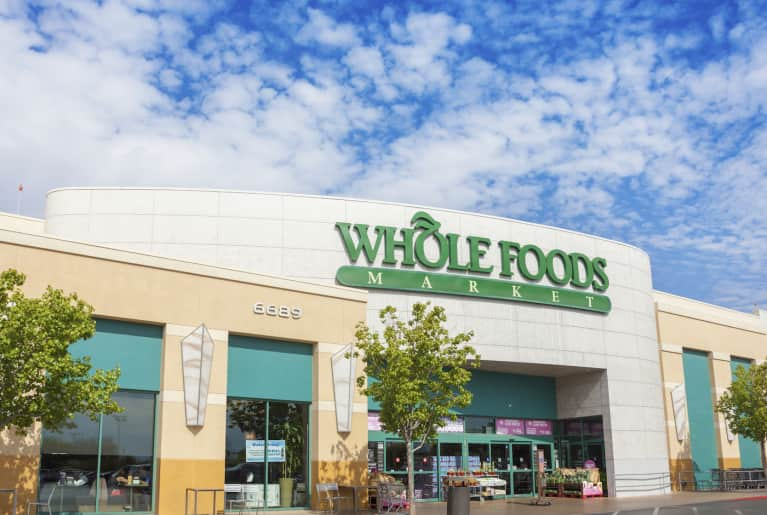 Our editors have independently chosen the products listed on this page. If you purchase something mentioned in this article, we may
earn a small commission
.
Last week, grocer Giant Eagle became the largest supermarket in the United States to start selling ugly produce with its new Produce with Personality program. On Friday, Whole Foods Market announced that they will soon be joining Giant Eagle as the only large supermarket chains in the U.S. selling imperfect produce.
Last year, I started a petition with Stefanie Sacks, Author of What the Fork are you Eating? calling on Whole Foods Market and Walmart to sell ugly produce in their U.S. stores. We received more than 111,000 signatures.
We also spoke to Whole Foods national representatives and connected them to the company, Imperfect, in October. Since then, the two companies have been working together on a pilot to sell branded Imperfect fruits and vegetables.
This isn't the first ugly produce grocery pilot for Imperfect, which is based in Emeryville, California based. Last June they started a pilot with upscale California and Nevada grocer Raley's. According to Imperfect CEO Ben Simon they have since discontinued the Raley's pilot.
But the pilot's end was not for lack of success. "We learned that it led to an overall increase in sales for the products we were selling. For example, we sold conventional pears and Raley's saw increased revenue overall on pears" says Simon. Many grocers have cited the concern that customers would shift their purchases to the cheaper option and that didn't hold true at Raley's.
Simon says "we see it as a success story in that regard. Raley's is going through some transitions as a company and the person spearheading the program recently moved on, which caused momentum on the pilot to halt. We applaud Raley's as a pioneer in retail for taking this bold step to be the first to pilot selling ugly produce in retail."
Whole Foods Market announced that they will soon be joining Giant Eagle as the only large supermarket chains in the U.S. selling imperfect produce.
And according to Imperfect COO Ben Chesler, Imperfect now has 2,300 active customers and over 70,000 pounds sold per month. This is after just 8 months of business and they have plans to expand to San Francisco.
On the East Coast the Columbia, Maryland-based ugly produce delivery company Hungry Harvest is also expanding. The company brands itself as "Produce with Purpose" and has been expanding fast since signing their US$100,000 Shark Tank deal in January, Hungry Harvest has more than 2,500 customers selling 60,000 pounds a month according to CEO Evan Lutz.
Through the Produce with Personality Program, Giant Eagle is trialing tasty navel oranges, russet potatoes, peppers, and apples for 20-25 percent of the cost of regular produce. Whole Foods will be offering produce from Imperfect at a discount as well.
U.S. chains can offer these attractive discounts because farmers are willing to sell it for less because approximately 23 percent of fruits and vegetables are wasted before the store in the U.S. This is because of cosmetic standards (which are optional) from large grocers and produce marketing associations that are imposed on farmers. These standards are based mostly on appearance and have almost no bearing on taste, shelf-life, or nutrition.
And, in addition to making a go at selling more produce (and in turn, wasting less) lowering the price of produce has other benefits such as increased consumption by consumers. As Simon mentioned, the Raley's pilot showed customers were purchasing more produce overall, not just shifting their purchases.
Keep reading:
10 Whole Food Bargains For Under $10