Amelia Freer's Ultimate Weekday Lunch: Chickpea + Eggplant Salad
Amelia Freer's got fans all over the world, thanks to her simple, whole-foods approach to food. She counts Sam Smith and Boy George among her devotees.
After the success of her first book, Eat. Nourish. Glow., we were excited to get our hands on her follow-up book, Cook. Nourish. Glow. Here's a salad she cooks to take on the road with her. Whether she's brown-bagging her lunch or hopping on a plane, this salad will hold up well.
This recipe celebrates the chickpea, which is an excellent source of fiber, protein, and iron, and perfect for keeping us going on busy days.
Chickpeas really travel well, but go easy on pulses — they are still starchy carbohydrates despite their protein content. So bear this in mind if weight loss is your goal.
Chickpea and Eggplant Salad
½ a small red onion, finely sliced
1 large eggplant, cut in half lengthwise and sliced into thin half-moons
a good glug of extra-virgin olive oil
juice and zest of 1 lemon
2 x 14-oz. cans of chickpeas, drained and rinsed
2 large fresh tomatoes, cubed
1 bunch of fresh parsley, chopped
2 teaspoons garlic-infused oil
1 teaspoon cayenne pepper
sea salt and freshly ground black pepper
flaked almonds, to serve
Preparation
1. Cover the onion with water and set aside for half an hour — this reduces the harshness of its taste when eaten raw.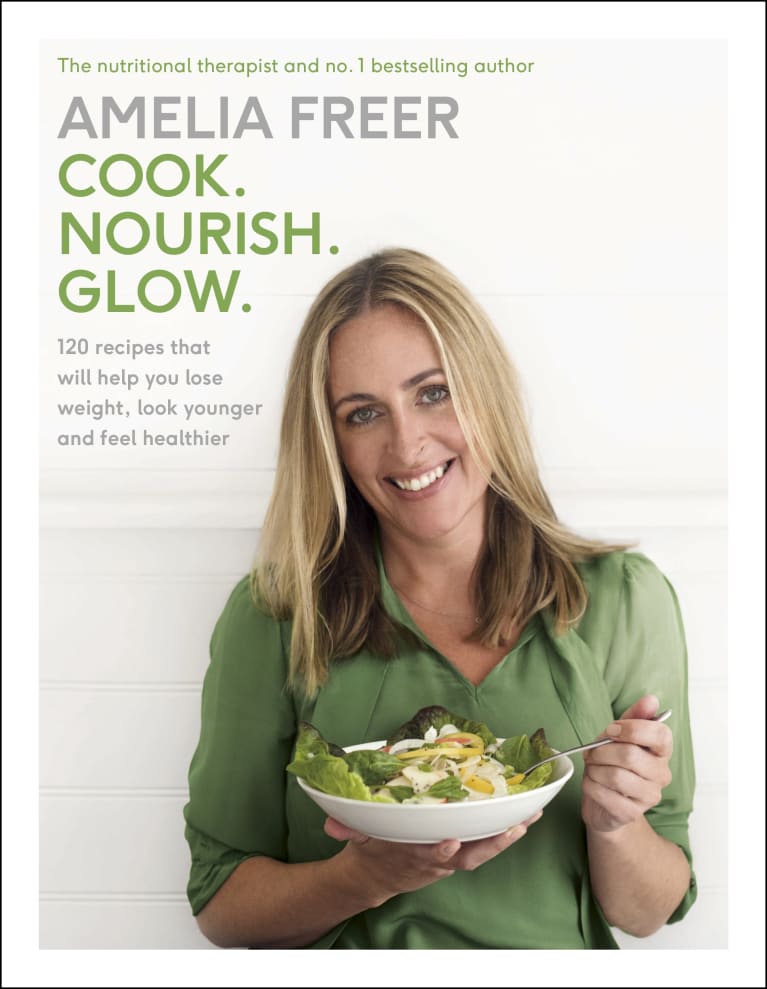 2. Next prepare the eggplant. Spread the half-moon slices out on a baking tray and brush them with olive oil. Place under a high grill for 5 minutes, then take out and brush again with a mixture of olive oil and lemon juice — you can make it quite wet, as the eggplant will absorb all the liquid. Place back under the grill until the edges of the slices are slightly blackened and the flesh is soft. Set aside in a large bowl.
3. On the same baking tray, spread out the chickpeas and grill until they're golden. Add them to the bowl of eggplant.
4. Dice the tomatoes into small cubes and add to the bowl along with the parsley, drained red onion slices, garlic oil, cayenne pepper, remaining lemon juice, zest, salt, and pepper, and mix well. Serve warm, with a sprinkling of flaked almonds.