Vegan Peanut Butter Fudge (Just 2 Ingredients!)
WARNING: If you do not like peanut butter, don't make this recipe! It may send your taste buds into peanut butter overload!
I simply love how delicious and easy this recipe is and nobody who tastes it would guess it's healthy. With only two ingredients, this is my go-to recipe when unexpected friends stop in to say hello.
2-Ingredient Vegan Peanut Butter Fudge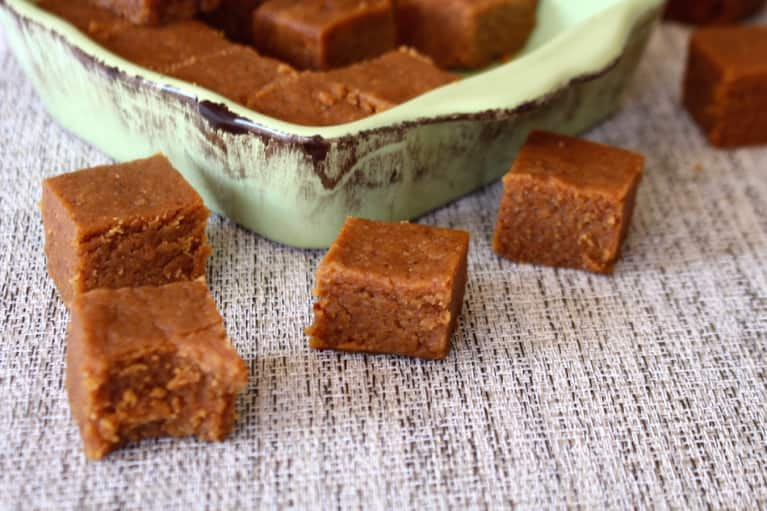 Makes 12 squares
Ingredients
12 Medjool dates
1 cup natural peanut butter
Preparation
1. Process all ingredients in the food processor until the dough turns into a ball. Press the mixture firmly into a pan lined with parchment paper.
2. Freeze for 2 hours. Cut into squares. Serve and enjoy. Extras can be stored in the refrigerator for up to 1 week or the freezer 1 month.
Helpful Hint: Cut your fudge while it is still frozen, but then allow it to sit in your refrigerator for up to 3 hours before serving for the best appearance and texture.
Photo courtesy of the author