How To Make 5-Ingredient Healthy Brownie Bars
These nutritious raw brownie bars are so gooey and rich — they're the perfect snack for a sweet tooth! They're so easy to make and require only five main ingredients. (Salt is optional but recommended!)
If you make these, I would love to see your re-creations, please share them with me on social by using #beyondthebowlbyriri.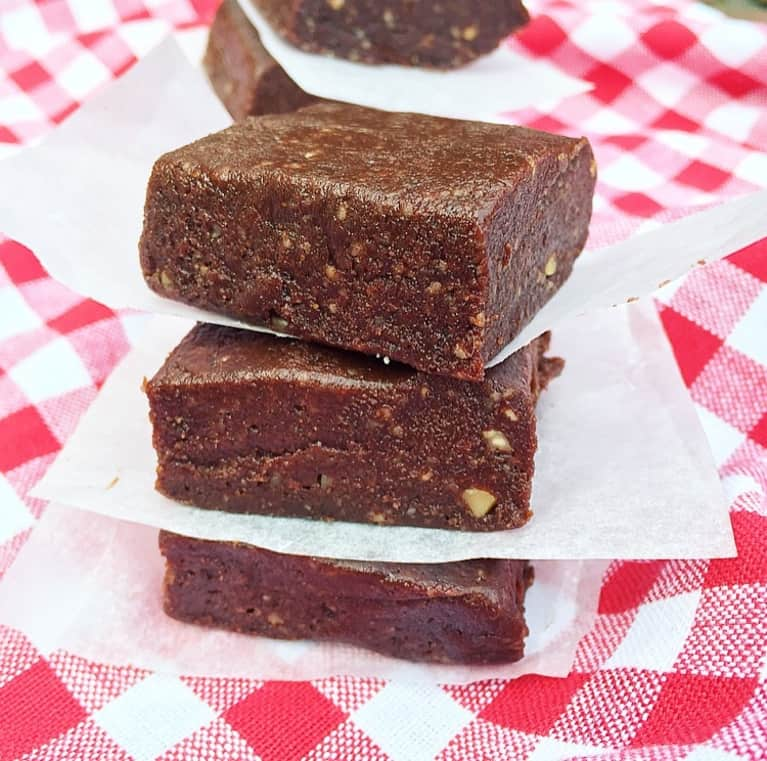 1 cup walnuts
½ cup almonds
4 tablespoons raw cacao powder
2 cups Medjool dates
2 tablespoons pure maple syrup (or any other natural sweetener)
Pinch of sea salt (optional)
Start by placing the walnuts and almonds in a food processor and pulse until finely chopped.
Add the cacao powder, sea salt, pure maple syrup, and process. While it blends, start adding the Medjool dates one by one until it forms a dough consistency.
Place the dough in a small baking tray and press it down until it's flat. Place in the freezer for about an hour. Once set, cut into squares, enjoy, and keep in the fridge.
Photo courtesy of the author