Holiday Recipe Makeover: Gingerbread Cookies (Vegan + Gluten-Free)
These adorable gingerbread people smell a lot like Christmas, and the warm, festive spices bring so much flavor. The recipe is easy to make, too — it requires only seven ingredients!
Baking these is also a great way to get the kids involved in the kitchen at Christmastime; they'll love it.
Gingerbread Cookies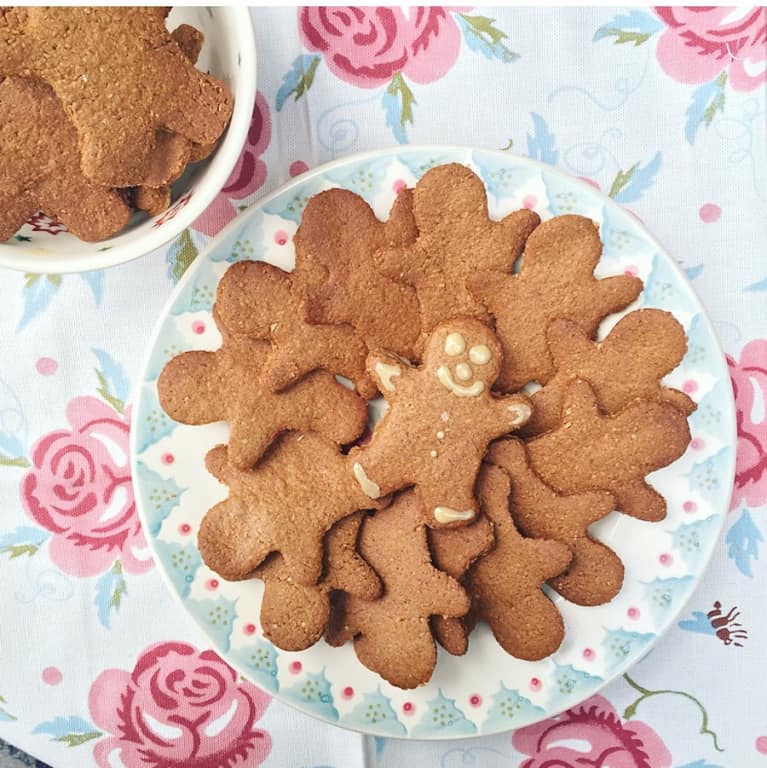 Makes 30 cookies
Dry ingredients
2 cups gluten-free oat flour
1 cup pecans
2 teaspoons ground cinnamon
2 teaspoons ground ginger
1 teaspoon ground clove
½ cup pure maple syrup (or honey if non-vegan)
3 tablespoons coconut oil
Preparation
1. Preheat the oven to 320°F and line two baking trays with parchment paper or grease with coconut oil.
2. Place the pecans in a food processor and blend until flour forms. Add the rest of the ingredients and blend all together until a sticky dough forms.
3. Roll the dough out on a lightly floured counter to about ¼ inch thick.
4. Cut the dough with a gingerbread-man cutter and transfer cutouts to the baking trays.
5. Bake for about 15 minutes until golden brown.
If you make these, tag me in your creations on Instagram using #beyondthebowlbyriri.
Photo courtesy of the author