Summer may be coming to an end but that doesn't mean smoothie season is over! In learning to manage my chronic illness, smoothies have become a staple in my kitchen because they're so easy to digest and they're a fabulous way to reap all the nutrients and goodness of fresh produce, nuts and seeds.
This is a simple smoothie is full of nutrients, anti-inflammatory omega-3s and lots of flavor. Toss together this easy whole food smoothie for a quick breakfast that will keep you satisfied and fill you up with lean protein, fiber and healthy fats.
End of Summer Hemp + Peach Smoothie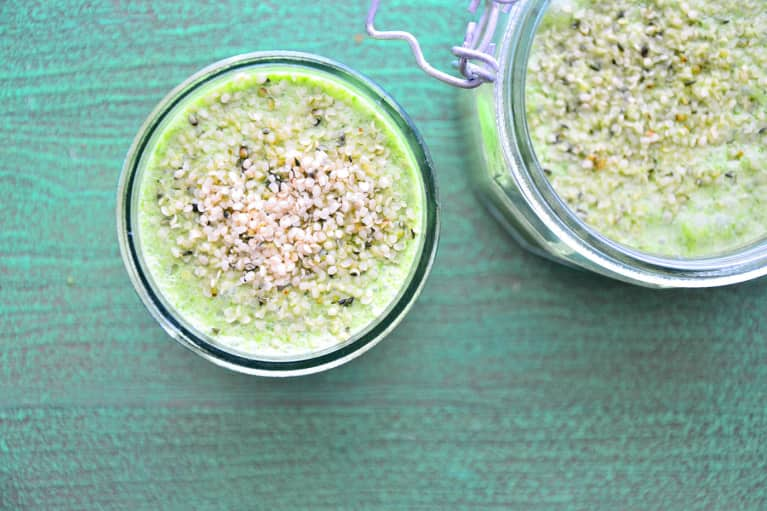 1 large ripe banana, peeled and diced
1 small peach, diced
1 tablespoon almond butter
¾ cup unsweetened almond milk
2 cups baby spinach
1 ½ tablespoon hemp hearts, plus more for garnish
1 teaspoon honey, optional
Ice cubes, if needed
Preparation
Combine all ingredients in a blender. Puree until smooth and serve immediately. Garnish with additional hemp hearts, if desired.
Photo courtesy of the author