I Spent $1.50 A Day On Food. Here's How I Did It
Nearly 1.2 billion people in this world are struggling just to eat every day. They are living on less than $1.50 a day — the cost of half of my daily organic avocado. Something is broken in our world that so many people have to choose between food and the most basic necessities like medicine, shelter, and clean water.
How can I make a difference? How can I be a positive source for change? How can I be a part of the solution? Everyone deserves love. Everyone deserves water, shelter, music. Everyone deserves food.
When I found about the Live Below the Line challenge through my favorite charity Concern Worldwide, I thought perhaps I should take on the challenge to stand with those people in the world who were not dealt the same fortunate cards that the dealer hooked me up with. The task is not easy: live on $1.50 a day for five days to raise awareness about extreme poverty and raise funds to fight it.
But I wanted to go deeper, to see extreme poverty firsthand and meet with people for whom making ends meet is a daily struggle. In doing so, I knew I could be a better advocate as I take on the challenge by sharing my own experiences and observations.
Concern invited me to travel to Haiti, the poorest country in the western hemisphere, to explore their work and spend time with the people they work with every day who live below the global poverty line.
This is my journey:
Here are a few of the recipes I developed for the challenge: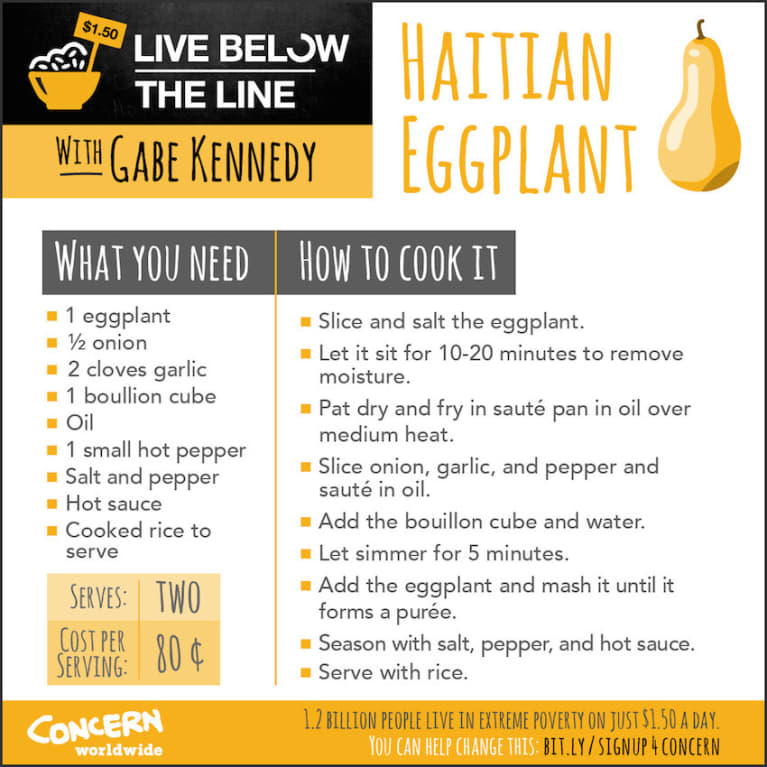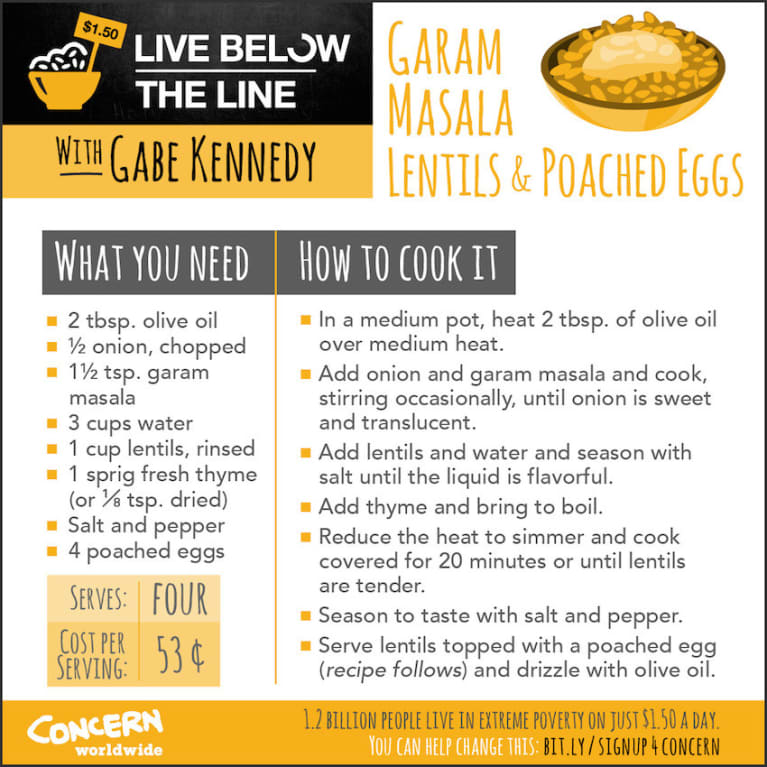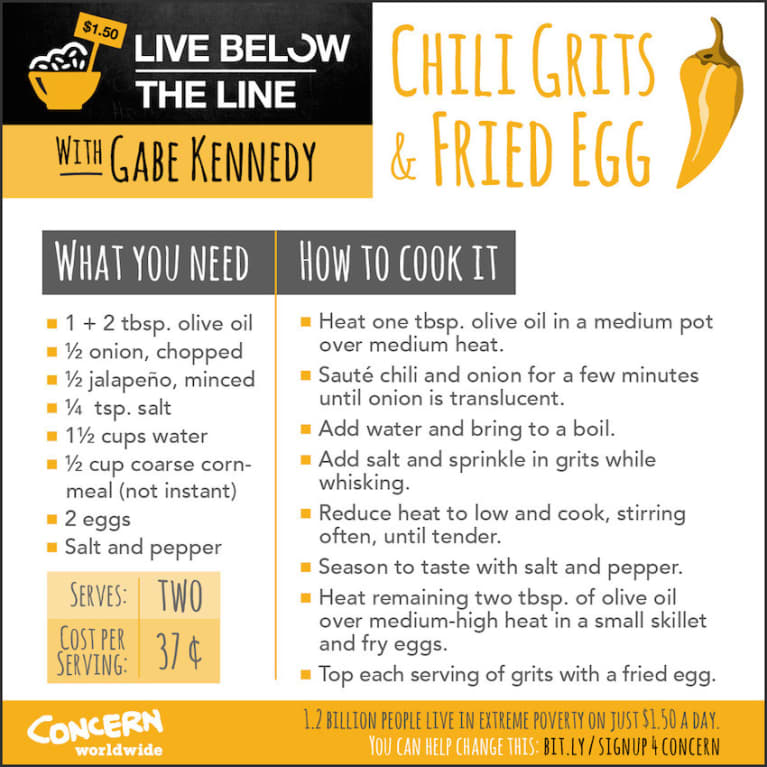 You can join me on my journey to live below the line from April 27th to May 1st! You can sign up to take on the challenge for Concern Worldwide or donate to my page. Ninety-two cents of every dollar goes straight to Concern's programs in 27 of the poorest and most fragile countries in the world. Thank you for your kindness and generosity!