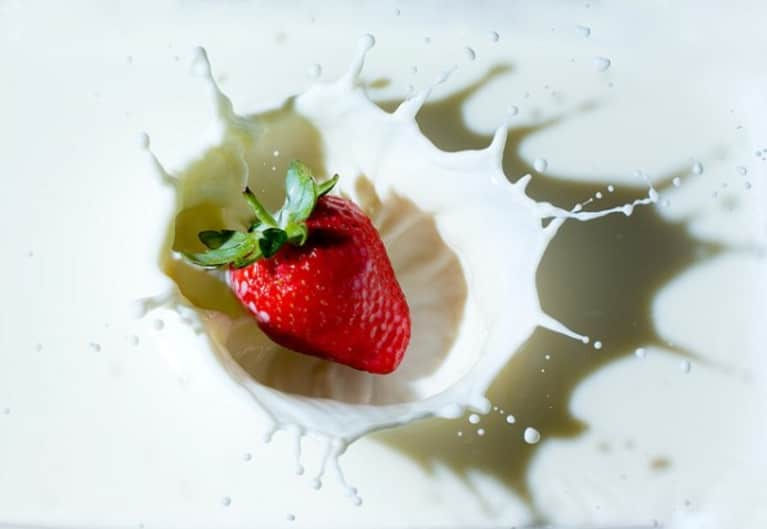 I've been cooking up a storm for my family over the holidays and found that my baking juices were running low. I wanted a show stopper dessert without all the muscle, so I whipped together this light-as-a-cloud dessert that takes less than 10 minutes to make but will put a smile on everyone's face. This is the perfect dessert for when you feel like you've over done it through the holidays but still have that hankering of the sweet tooth.
1 carton heavy whipping cream (raw if possible)
1 T ground cinnamon
1 t vanilla extract
2 T raw honey
1 carton strawberries, quartered
good splash of balsamic vinegar (aged balsamic is fantastic here, but not necessary)
1 t almond extract
10 small store bought meringues
1 bunch fresh mint, chopped
T raw sugar
Clean and cut up your strawberries. Place them in a medium size bowl covering with a light bath of balsamic vinegar, drizzle of sugar and almond extract. Let sit while you make the whip cream.
Place the heavy whipping cream, cinnamon, honey and vanilla extract in the blender. Blend for 20 seconds or until whipped and fluffy.
Crumble up the meringues (just a good fist pump should blow them to nice smithereens) and dump into whip cream. Fold in the meringues, strawberries and mint leaves. Place in a decorative cocktail glass or bowl and top with a sprinkle of crushed meringues and garnish with a few mint leaves. Light, fluffy, perfect.
photo via Rob Tunstall