The Ultimate Apple Pie Smoothie
This smoothie recipe contains both ginger and cinnamon, anti-inflammatory spices with powerful health benefits. Both are an ideal remedy for digestive distress of any kind, reducing intestinal gas, bloating, nausea and even vomiting in pregnancy. Cinnamon is great for blood sugar regulation, which helps you to have stable energy throughout the day.
The smoothie also contains two very healthy fats, avocado and walnuts, to support the health of your brain, which needs healthy fats to thrive.
The taste is reminiscent of apple pie in a glass, with the added benefit of super foods and spices for your health. It is decadent, creamy, and delicious.
The Ultimate Apple Pie Smoothie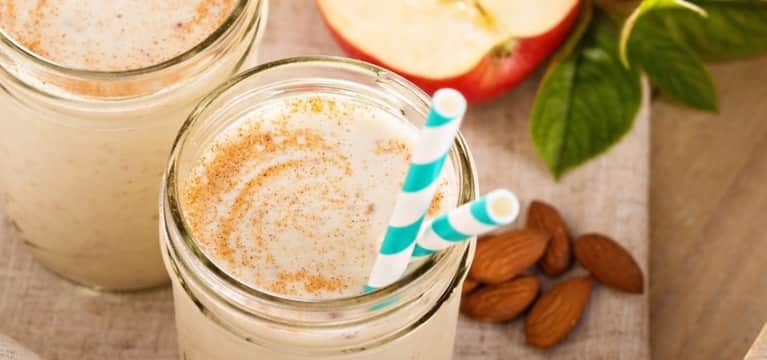 2 gala apples, core removed
1 avocado
1/4 cup walnuts
2 scoops vanilla protein powder (I use Sunwarrior brand)
2 teaspoons cinnamon
1/2 teaspoon ginger
1/8 teaspoon cloves
2 cups almond milk
1/4 cup water
Preparation
In a high speed blender, blend all of the ingredients. The consistency will be very thick. If you prefer a thinner smoothie, add water as needed.
Photo courtesy of the author