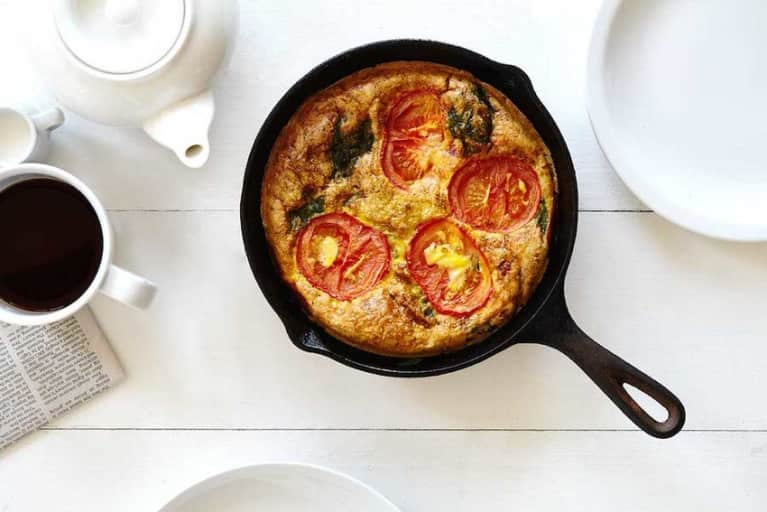 8 large eggs, lightly beaten
5 strips of turkey bacon (or regular or vegan), cut into 1-inch pieces
2 large tomatoes, sliced
1 clove garlic, minced
2 cups spinach
olive oil
salt + pepper
Preparation
1. Pre-heat oven to 425ºF.
2. Place a 10-inch cast-iron skillet over medium high heat. Add the turkey bacon pieces and cook until brown, about 5 minutes. Add the garlic and spinach and about a tablespoon of olive oil. Season with salt and pepper and cook about 5 minutes until the spinach is wilted and garlic is soft and fragrant. Add the eggs and season with salt and pepper. Stir once to combine, then add the tomato slices evenly over the top. Cook without stirring for about 2 minutes, until the edges are set.
3. Place skillet in oven and bake for about 10-12 minutes frittata is set. Serve warm or at room temperature.
Photography by Vanessa Rees
Recipes + Styling by Christina Liva