Carrot, Turmeric + Ginger Soup
mbg Food Contributor
By Christina Liva
mbg Food Contributor
Christina Liva is a writer, recipe developer, and former mbg food editor. She founded Yay Lunch and is currently based in Virginia.
Carrot, Turmeric + Ginger Soup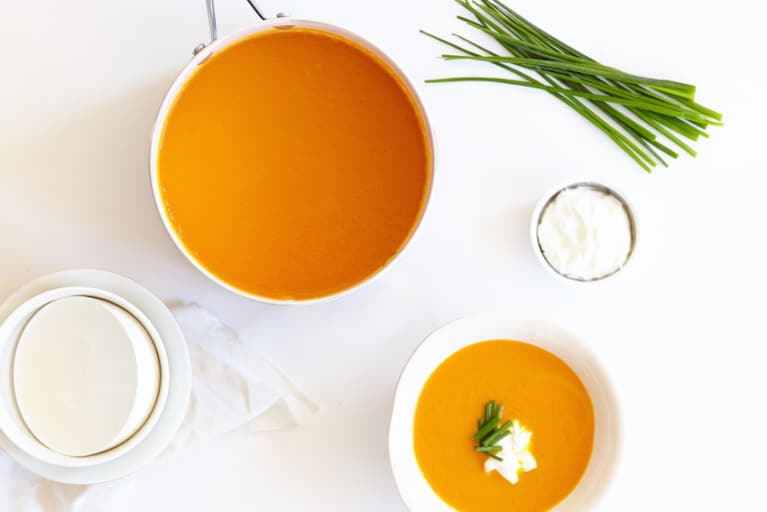 4 cups low-sodium vegetable broth
1 yellow onion, chopped
2 cloves garlic, finely chopped
2 teaspoons freshly grated ginger
1 pound carrots, coarsely chopped
2 teaspoons turmeric, ground
1 teaspoon lemon juice
1 tablespoon sliced fresh chives
4 tablespoons coconut yogurt
olive oil
Preparation
1. Add olive oil to a large stockpot (just enough to just coat the bottom). Add onions and garlic with salt, pepper and turmeric and sauté for about a minute until fragrant. Add carrots. Add veggie broth and bring to a boil. Reduce to a simmer and cook for around 20-25 minutes until carrots are tender.
2. Allow the soup to cool slightly, then blend either in a blender or with an immersion blender until smooth. Re-heat as desired and top each bowl with a tablespoon of coconut yogurt and chives.
Photos by Vanessa Rees
Recipes + Styling by Christina Liva