Italian-Asian Soba Noodles
Ever have one of those days where you've been so focused you forget to prepare a delicious meal? More often than you'd like to admit? Don't let that ruin your relationship with your tummy. This recipe was born out of me staring at my shelves knowing I had to work with what was in front of me and voila! Italian-Asian Noodles were born. Olive oil and red wine aren't the first two thoughts when soba noodles come to mind, but trust me—it works. Feel free to add a protein such as tofu or chicken to make for a hearty meal.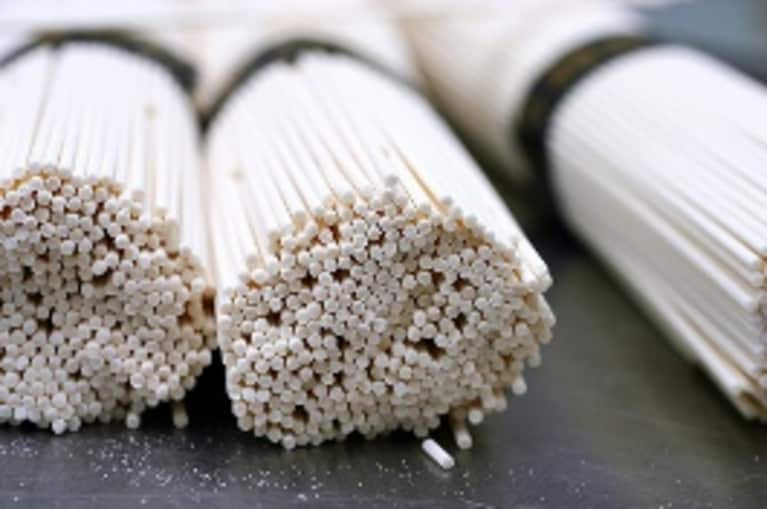 1 package pre-cooked soba noodles*
1 T red chili infused extra virgin olive oil
2 T soy sauce
2 T red wine (suggested Pinot Noir)
1 t fresh grated ginger
1 t garlic powder
1 t Sriracha Sauce
1 fresh egg
drizzle sesame oil
cilantro for garnish
Using a non-stick saute pan, place olive oil and noodles into the pan on medium heat to break up the soba. Add 2 T of soy sauce and 1 T of red wine plus the ginger**. Continue to mix, covering the noodles until they loosen. Let the red wine burn off and add garlic powder and Sriracha Sauce. Add extra T of red wine and let cook for 1 minute. Crack egg over the noodles and mix quickly to cover everything. Turn off the heat once the egg is cooked placing a drizzle of seasme oil over top. Place in bowl and add additional soy sauce if desired and garnish with cilantro.
*pre-cooked soba noodles can be found at most grocery stores in the refridgerated section
** handy trick to peeling ginger. Forget the peeler, grab a spoon. Drag the top edge of the spoon face down along the root and the skin will peel right off!