Mediterranean Quinoa Bowl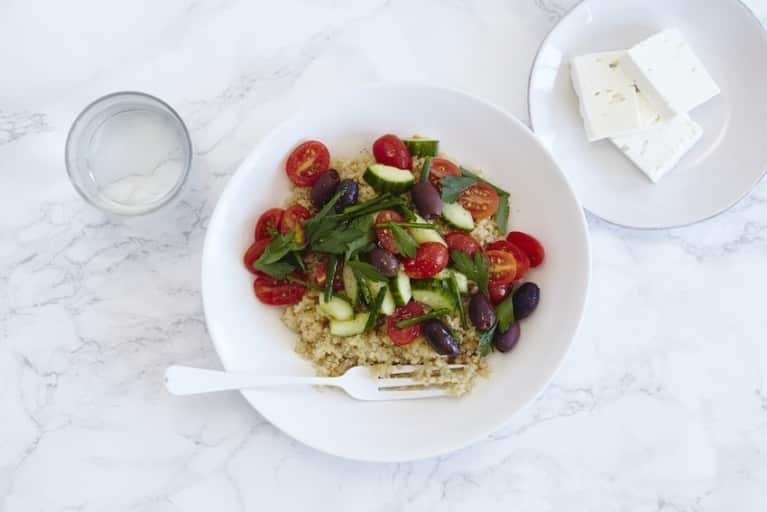 10 grape tomatoes, halved
2 small cucumbers, seeded and sliced
10 olives
3-4 chives, roughly chopped
2 small chunks of feta (optional)
2 cups of prepared quinoa
olive oil
salt + pepper
For the Lemon Parsley Vinaigrette
1 lemon, juiced
3 tablespoons olive oil
1 tablespoon white wine vinegar
handful of parsley, chopped
salt + pepper
Preparation
1. Combine the tomatoes, cucumber, olives and feta in a mixing bowl. Season with salt and pepper and drizzle with about a tablespoon of olive oil. Mix to combine.
2. To make the dressing: add the lemon and vinegar to a small mixing bowl. Slowly whisk in the olive oil until incorporated. Add the parsley and season with salt and pepper.
3. Divide the quinoa between two bowls (or containers). Evenly distribute the veggie mixture and top with dressing (or pack the dressing in a separate container if you're taking it with you.
Photography by V.K. Rees
Recipes + Styling by Christina Liva