Warm Up Your Salad With This Sriracha Vinaigrette
I've recently been slathering Sriracha on my raw veggies, sautéed veggies, salads, using it as a cracker dip — you name it. One night while eating dinner, I realized I needed to create a salad dressing using this versatile hot sauce. Go ahead and try this quick dressing to heat things up!
Sriracha Vinaigrette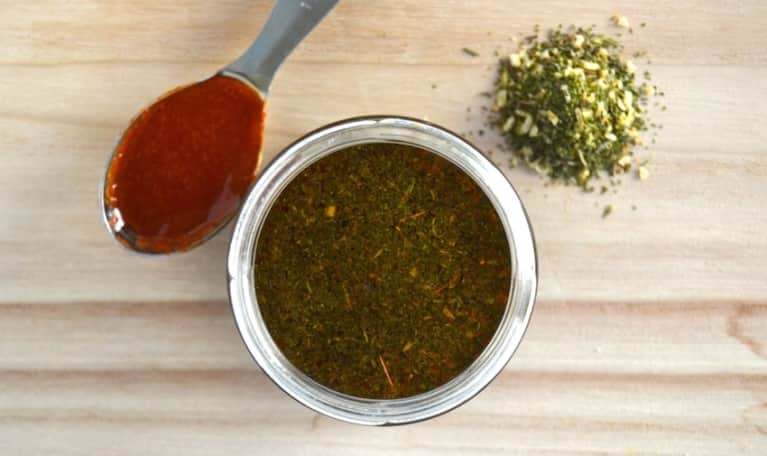 ½ cup balsamic vinegar
4 tablespoons olive oil
2 teaspoons coconut aminos
2 teaspoons Sriracha (add more or less to your liking)
1 teapoon Dijon mustard
1 teapoon all-purpose seasoning
pepper to taste
Preparation
1. Combine all ingredients in a recycled salad dressing bottle or jar. Shake well.
2. Serve on favorite salads or greens.
Photo courtesy of the author