Bruschetta With Seared Red Peppers, Olives & Capers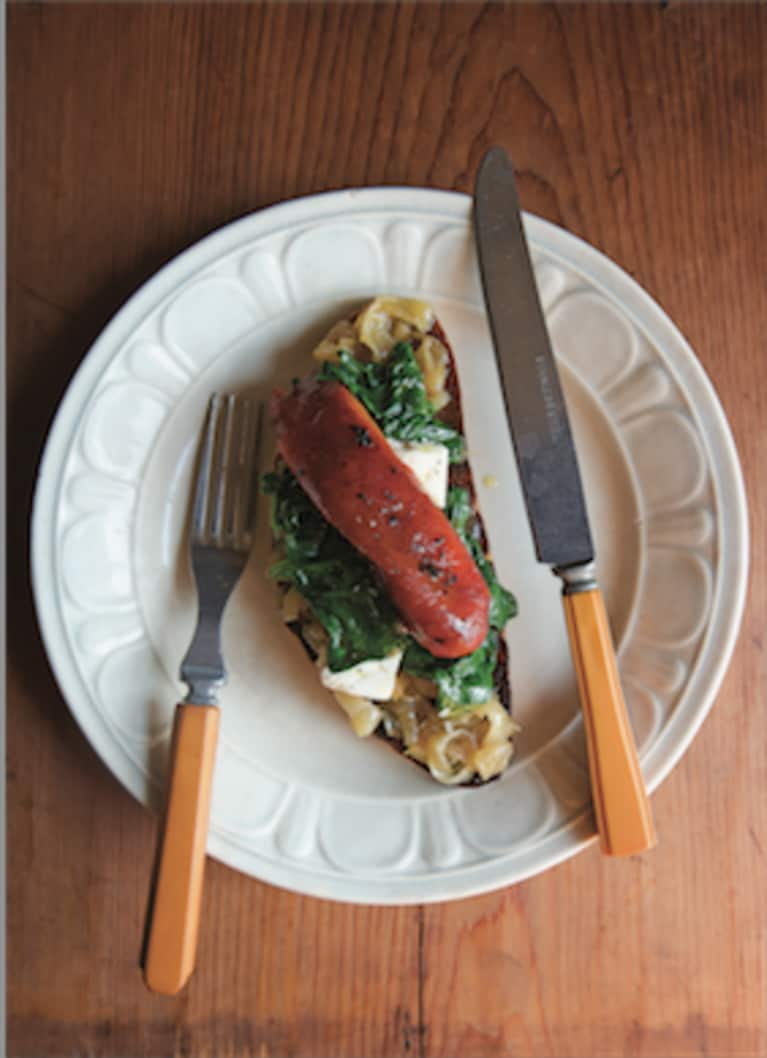 Emily Swantner, a traveler and cook with a pop-up supper club, served this at one of her dinners. She uses sundried tomatoes, but I prefer fresh, so take your choice. I'm nuts about halloumi, that durable white cheese from Cyprus that you can sauté or grill. Smother it with seared late-summer peppers and nothing is better.
Bruschetta With Seared Red Peppers, Olives & Capers
For 2 as a main course or 4 as a first course
Ingredients
Large handful of halved or quartered cherry or other fruit

tomatoes

12 K

alamata olives, pitted and halved

1 large clove garlic, minced

2 tablespoons capers, rinsed

3 tablespoons olive oil

6 pimientos or 2 red, yellow, or orange bell peppers, seeded

and cut lengthwise into 1/2-inch-wide strips

8 slices halloumi cheese (8 ounces), 1/2 inch thick

1 tablespoon chopped mint

1 tablespoon chopped parsley

Sea salt and freshly ground pepper

Warm crusty country bread or pita bread, for serving
Directions
Combine the tomatoes, olives, garlic, and capers in a bowl and moisten with 4 teaspoons of the olive oil.
Heat 1 tablespoon of the oil in a skillet over high heat. When the oil is hot, add the peppers and sauté until softened and seared, 3 to 4 minutes. Add them to the bowl.
Return the pan to medium-high heat and add the remaining 2 teaspoons oil. When the oil is hot, add the cheese and cook, turning to color both sides golden. This takes only a few minutes.
Return the pepper mixture to the pan and cook for about 1 minute, then turn off the heat and add the mint and parsley. Season with salt and pepper. Serve sizzling from the pan with the warm bread.
With Salad: Add crisp, undressed salad greens and a spoonful of harissa to each plate.
With Frying Peppers: Instead of the meaty bells or pimientos, use any of the frying peppers. They won't need to cook quite as long as the others to soften.
For more recipes like this, check out The New Vegetarian Cooking for Everyone by Deborah Madison.
Enjoy!
This post is presented by Ten Speed Press