Why a Salad Costs More Than a Big Mac (Image)
So why does a salad cost more than a McDonald's Big Mac? Because of federal subsidies. This eye-opening image says it all. Meat and dairy account for a whopping 73.80% of federal food subsidies compared to 0.37% for vegetables and fruit. Ouch.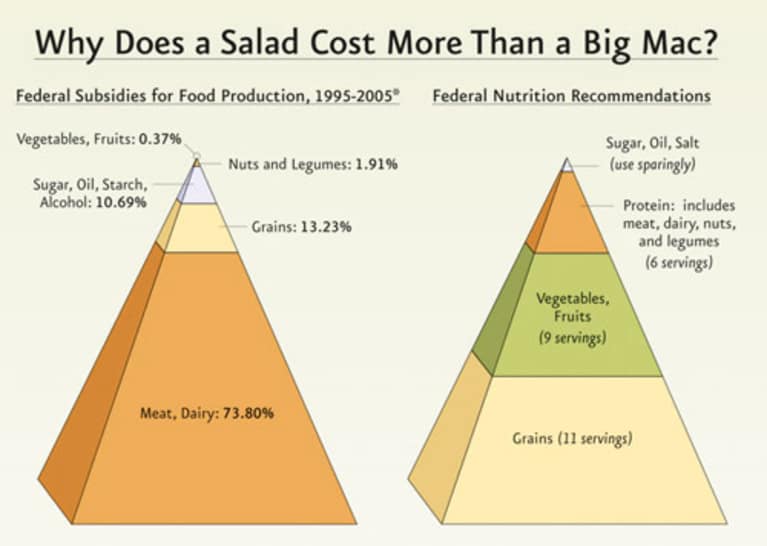 Thanks to PCRM for the great graphic.