Pomegranate-Peach Barbecue Sauce (It's Vegan!)
Our editors have independently chosen the products listed on this page. If you purchase something mentioned in this article, we may
earn a small commission
.
Tired of your same old veggies-and-grains recipes? This spicy sauce will reinvigorate your palate, and remind you how diverse and delicious a vegan diet can be. Take a little extra time on Sunday to make it at home, and for the rest of the week simply add it to any of your normal weekday meals. You'll be surprised by how easy (and delicious) it is to reinvent your vegan routine!
Pomegranate-Peach Barbecue Sauce
This is a fun, fruity variation on barbecue sauce that still retains the traditional tomatoey, tangy, and sweet flavors of the classic. Try it tossed with vegetables, as a marinade for tofu, or cooked with beans.
Yield: about 2 ½ cups
Ingredients
3 Tbsp. extra-virgin olive oil
½ cup finely chopped red onion
¼ tsp. coarse sea salt
1/8 tsp. cayenne pepper
1 large clove garlic, minced
1 cup diced peeled peaches
1 cup tomato sauce
¼ cup water
¼ cup red wine vinegar
¼ cup pomegranate molasses
3 Tbsp. freshly squeezed lime juice
2 Tbsp. tamari
2 Tbsp. tomato paste
1 to 3 Tbsp. chopped chipotle chile in adobo sauce
2 tsp. minced fresh sage
Directions
Warm the oil in a small saucepan over medium heat. Add the onion, salt, and cayenne and sauté until the onion is soft, 5 to 7 minutes. Add the garlic and sauté until fragrant, 2 to 3 minutes.
Transfer to a blender. Add the peaches, tomato sauce, water, vinegar, pomegranate molasses, lime juice, tamari, tomato paste, and chipotle chile and process until smooth.
Pour the sauce back into the saucepan and simmer over medium-low heat, stirring occasionally, until thick, about 20 minutes. Stir in the sage and simmer for 1 to 2 minutes. Taste and season with more salt if desired. Use immediately or store in a tightly sealed jar in the refrigerator for up to 1 week.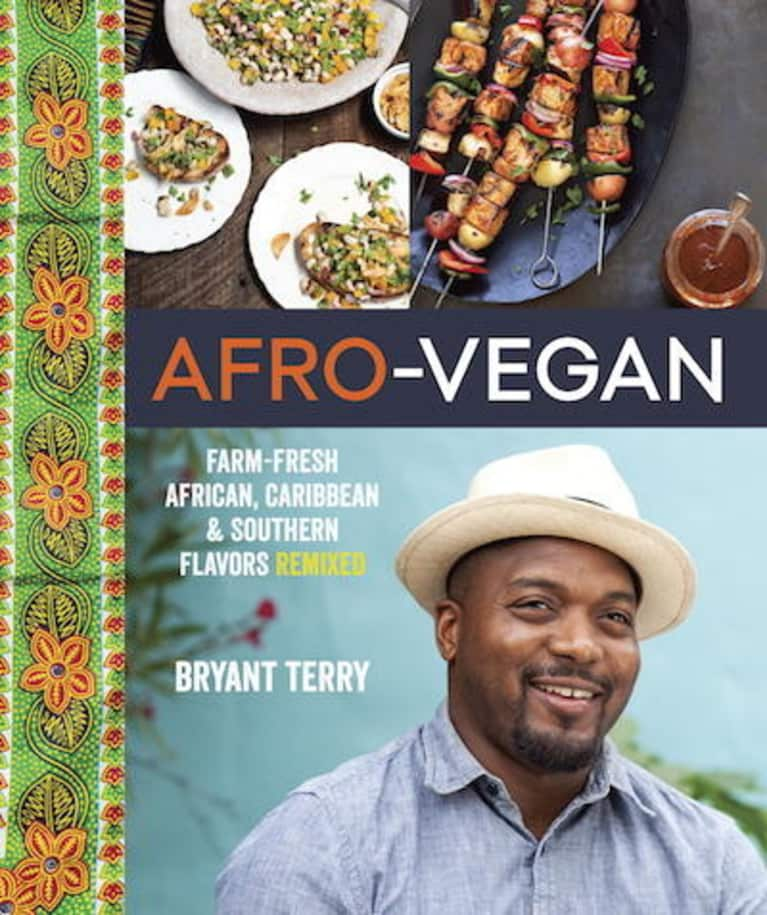 Inspired by Afro-Vegan by Bryant Terry (Ten Speed Press, 2014).