You Say Tomato, I Say -- Roast 'Em!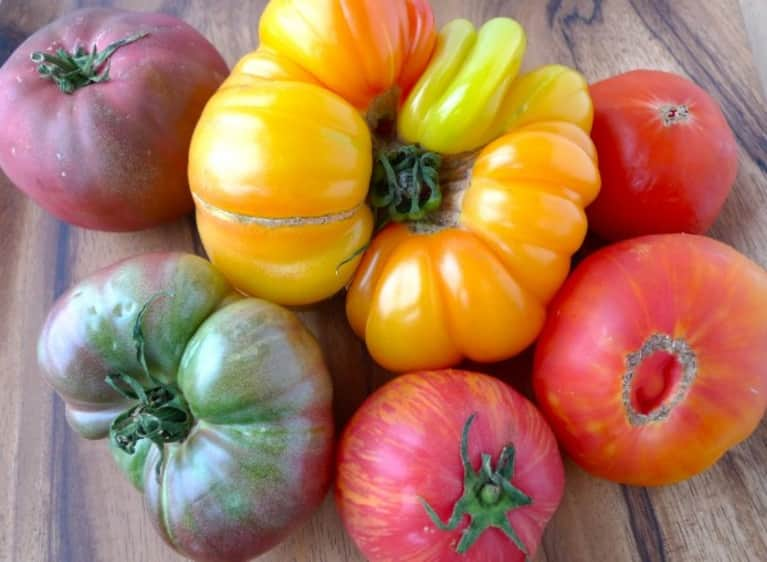 August is here and tomatoes are in their prime! We're not talking about any grainy beefsteak tomato that you'd find sadly wasting away veggie platter—I'm talking gorgeous, multi-colored, unpredictably shaped heirloom tomatoes straight from heaven's garden. You could bite straight into one of these bad boys and never look at an apple again—completely delicious. Basically, go get your re-usable grocery bag (you have them, right??) and head down to your local farmers market. Ask for heirloom tomatoes and don't be shocked. These aren't your genetically altered, perfectly shaped tomatoes. These beauties range in size, shapes and colors—think purple, yellow, dinosaur (yes, I'm calling that a color). Stock up on an array of shades and head home to the kitchen. Like I said, straight up heirloom tomato is divine, but here are a few other options for the perfect summer treat.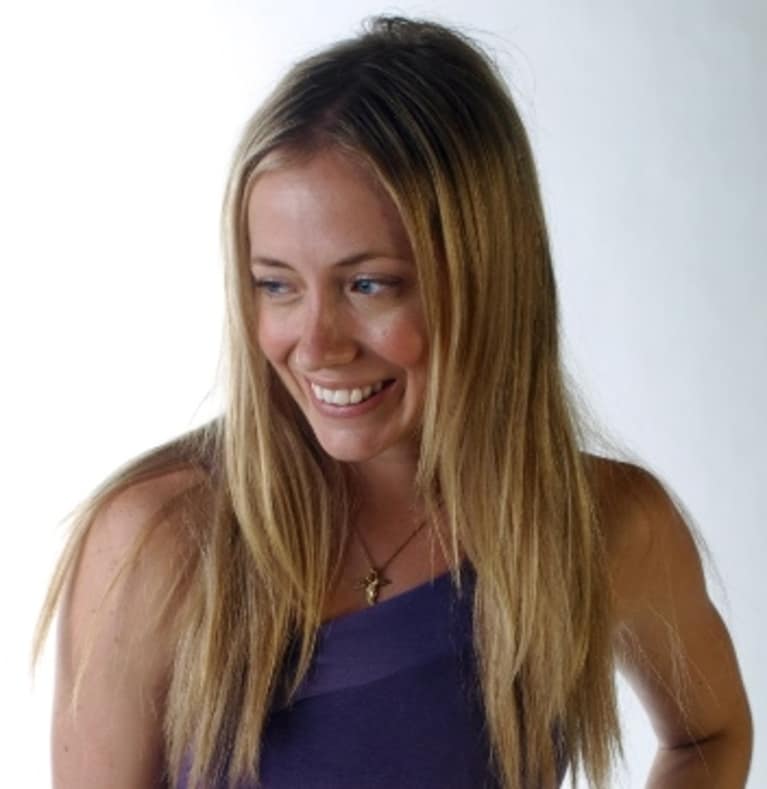 Oven-Roasted Tomatoes with Herbed Garlic Breadcrumbs
I found myself a bit over-zealous at the farmers market with too many tomatoes to eat before they spoiled. After staring them down in deep contemplation I decided their fate—to the oven! Roasting tomatoes brings out their natural sweetness and provides an instant pop to the taste buds. I mixed up a little extra something-something to provide myself with a perfect Sunday afternoon treat.
Ingredients:
* 3-4 large heirloom tomatoes, varied colors, halved
* 1/2 cup extra virgin olive oil (ex. Lucini)
* 1 T dried Italian herbs (rosemary, thyme, red pepper,sage, basil)
* 3-4 cloves garlic, minced
* 1/2 cup Italian style breadcrumbs
* 1 t brown sugar or sucanat (fabulous all natural b. sugar replacement)
* fresh ground sea salt and black pepper to dust on top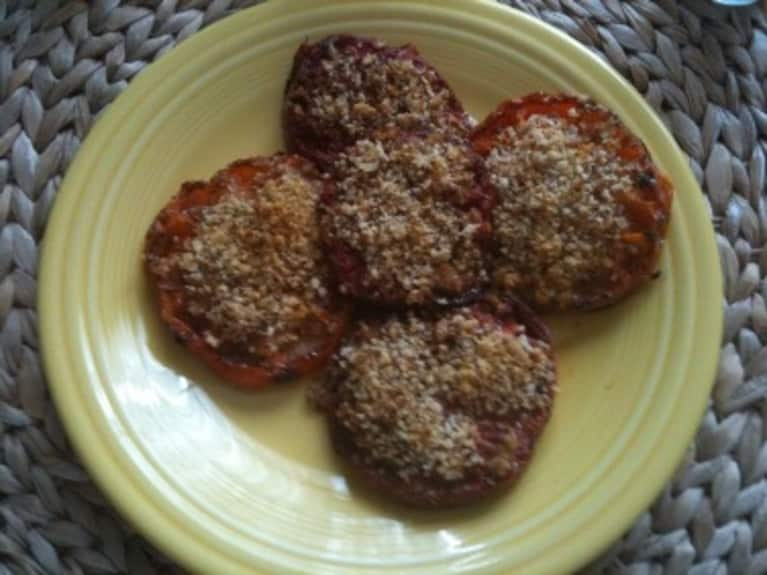 Directions:
Pre-heat the oven to 350°F. Line cookie sheet with aluminum foil and set aside. Halve the tomatoes cutting out the stem. In a large bowl mix olive oil, brown sugar or sucanat and Italian herbs. Place the tomato one piece at a time into the oil mixture until fully coated and place face up on the cookie sheet. Add breadcrumbs and diced garlic to the remaining oil and mix well. Sprinkle this mixture onto of each tomato creating a light dusting on top. Hit each tomato with a bit of fresh sea salt and pepper and place in oven. Roast up to an hour and a half or until the tomatoes have significantly wilted and the breadcrumbs have lightly browned.
Fresh Tomato and Goat Cheese Strata with Herb Oil (recipe courtesy Giada de Laurentiis)
I've been working with Giada de Laurentiis for 3 years now and trust me, when it comes to food—this woman can do no wrong. I've gotten lost in her refrigerator a few times drunk on her cooking and lust to find more. Enjoy her divine interpretation of the sacred tomato!
Ingredients:
* 8 ounces goat cheese, room temperature
* 1/4 cup cream
* Pinch salt and freshly ground black pepper
* 3 fresh tomatoes, sliced 1/2 to 3/4-inch thick
* 1 cup chopped toasted walnuts, for garnish
Herb Oil:
* 3/4 cup fresh mint
* 3/4 cup fresh basil
* 1 cup olive oil
* Pinch salt and freshly ground black pepper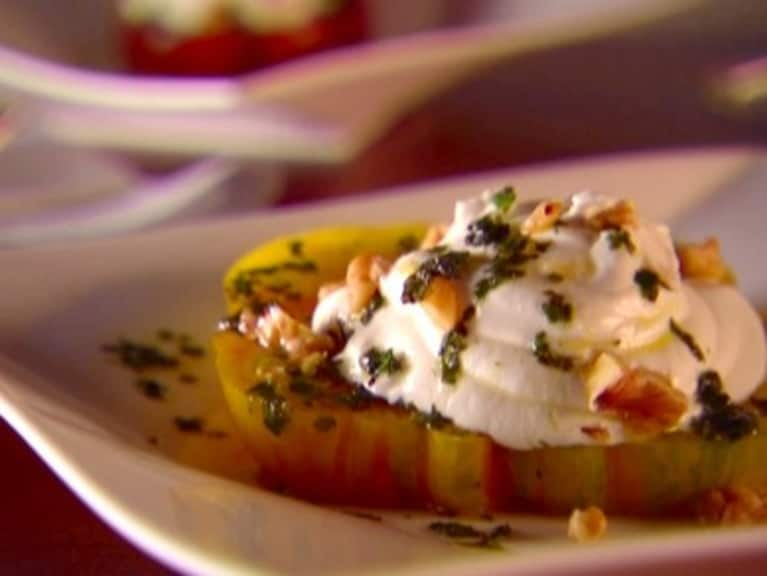 Directions:
For the Filling: Combine the goat cheese and cream in a medium bowl. Using an electric mixer, whip together the cheese and the cream. Season with salt and pepper. Set aside.
For the Herb Oil: Combine the herbs in a food processor and pulse to chop the herbs. With the machine running add the oil, salt, and pepper. Transfer to a small bowl, cover with plastic wrap and set aside.
To serve: Using a serrated knife, cut the tomatoes. Top each tomato with a spoonful of the goat cheese mixture. Place a few tomatoes on a serving plate, drizzle with herb oil, and sprinkle with walnuts. Serve.