"Stop the madness. Recognize that food addiction has taken over your ability to modulate food and a "cell to soul" approach is needed. Allow the wisdom of Dr. Sara and functional medicine to come to your rescue, and heal your food addiction once and for all. It's time to reset your hormones with your fork and learn to be lean naturally."
"If I could consult with only one person in the field of women's health, unequivocally, I would choose Dr. Sara Gottfried. She blends together the best of integrative and conventional medicine in brilliant and individualized ways. Her whip-smart intelligence, Harvard training, and constant careful research bring us the latest and best in women's health. Add her extraordinary care, not only for her clients but for Mother Earth (She is the quintessential green organic gynecologist.), and she leaves the rest of us in the dust. All of these exceptional qualities make her the best integrative gynecologist in the U.S. Having worked with such greats as Dr. Christiane Northrup, I do not give such a recommendation lightly. Dr. Sara is here to bring greatness to our health world; we are fortunate to be on the receiving end of her wonderful gifts and expertise."
"Dr. Sara Gottfried's ability and willingness to utilize all that integrative medicine can offer has been a powerful catalyst for a fundamental shift in the quality of my life. She has used her creativity and training as a physician collaboratively with me every step of the way… as a result, at 54, I feel younger and healthier than I have in decades. From revitalized energy and stamina to the coveted verve that often quiets before we are ready, Dr. Gottfried's dedication to self-knowledge, understanding, and teaching of self-advocacy have helped me reclaim my edge… it is, to say the least, no less than glorious."
How It Works
LECTURES
You'll have unlimited access to hours of video content, all from the comfort of your own home. Lifetime access to the program allows you to establish an expert level of understanding, at your own pace.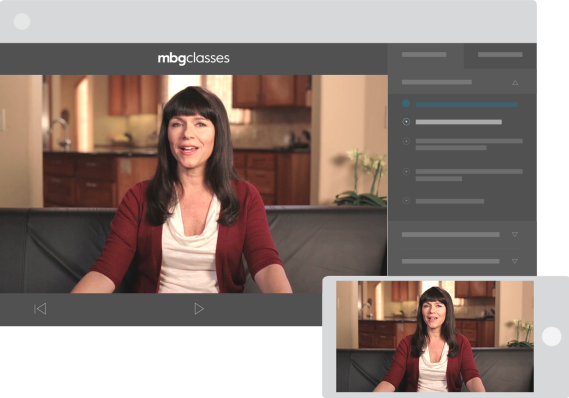 PRACTICE
You'll take what you've learned in the lectures and put it into practice. With effective tactics and recommendations from your instructor, you'll deepen your knowledge, lead a healthier lifestyle, and feel like a better version of yourself.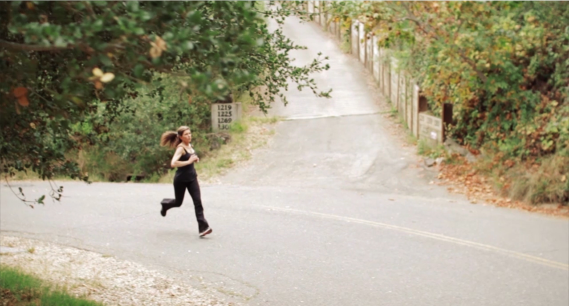 DISCUSSIONS
Interactive discussion boards allow you to discuss what's on your mind with instructors and fellow students. Get your questions answered, while joining a community of other wellness enthusiasts.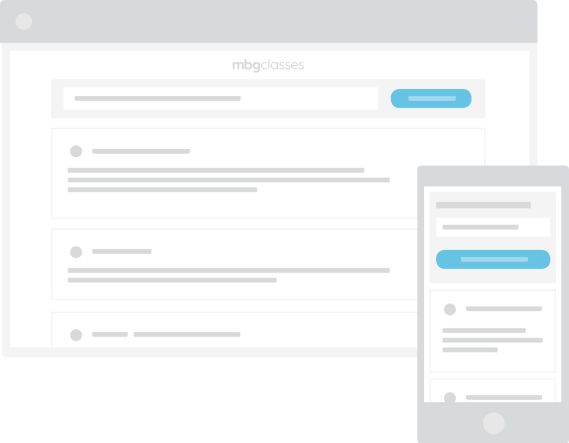 Find your happiest, healthiest self.
Our classes are designed to give you a simple and effective educational experience so you can focus on "you". Whether you're at home or on the go, you'll have access to world-class experts and a thriving community of wellness enthusiasts - all here to help you along the way.
Classes FAQS
Is the class delivered as a DVD or do I need to download it?
All you need is WiFi or a direct internet connection - no downloads or DVDs required! All classes stream directly to the device of your choosing.
When does the class begin?
Whenever you're ready! There's no set start (or end) date here.
Is there a specific schedule I need to follow?
Learn at your own pace. Some classes have a suggested timeline, but you are free to adjust to fit your own schedule.
What happens when I complete the class? Can I watch it again?
Yes! Watch as much as you'd like, and for as long as you'd like. Once you've completed the class, it's yours to keep!
What if the class is too difficult or it doesn't meet my needs?
No problem - let us know and we will work with you personally to find another class that suits you better.
What if I don't like the class?
We really hope you love it! Unfortunately, we're not able to offer refunds for the programs. If you're on the fence, we strongly recommend that you watch the preview videos to get a sense of what the class is like before you buy.
Didn't find the answer you're looking for?
Email us at support@mindbodygreen.com. We're happy to answer all of your questions.
Try This Class For Free
Enter your email and get FREE access to preview this class.