The Doctor's Guide To Hormonal Imbalance
How To Treat PCOS, Endometriosis & More
24 VIDEO LESSONS
By expert instructor Taz Bhatia, M.D.
COMMUNITY
Get guidance and connect with fellow classmates
LIFETIME ACCESS
View on your computer, phone tablet, or stream to your TV
How To Treat PCOS, Endometriosis & More
$69.99 USD
What you get:
A step-by-step guide for how to eat, move, and supplement to balance your hormones
A Qigong routine to reduce stress
Error message
Start free trial
Who Is This Class For?
This Class Is Perfect For You If:
You're a woman—because all women have hormonal fluctuations and need to learn how to protect, preserve and OWN them.
You're frustrated and struggling to understand your hormones.
Painful periods are all too common for you, including heavy bleeding, clots or cramping.
The bloating and weight gain around your cycle has you fed-up.
Getting or staying pregnant is a struggle for you.
Your hair is thinning, falling out or balding in certain areas on your head.
Your periods are irregular or you suffer from PCOS or endometriosis.
Menopause has completely changed your life and you're ready to find relief and balance again.
Your sex life is struggling because you are suffering with low libido.
You have acne and nothing is providing relief and lasting healing.
The mood swings or anger and depression around your cycle are impacting you and those whom you love most.
You cannot seem to get a good night's sleep.
The Doctor's Guide To Hormonal Imbalance
By enrolling in this class, you'll gain imperative knowledge on how to:
1.

The world of Traditional Chinese Medicine (TCM).

2.

Achieving hormone balance at every stage of your life.

3.

How hormones are not just lab values but a manifestation of the orchestra of the body.

4.

How your diet, sleep, lifestyle and passions can affect your hormones.

5.

How to use qi to solve or balance any hormonal issue.

6.

Herbs and formulas that can help you achieve boundless energy, glowing skin, a peaceful mind, better sleep, sex, and so much more.
Meet The Instructor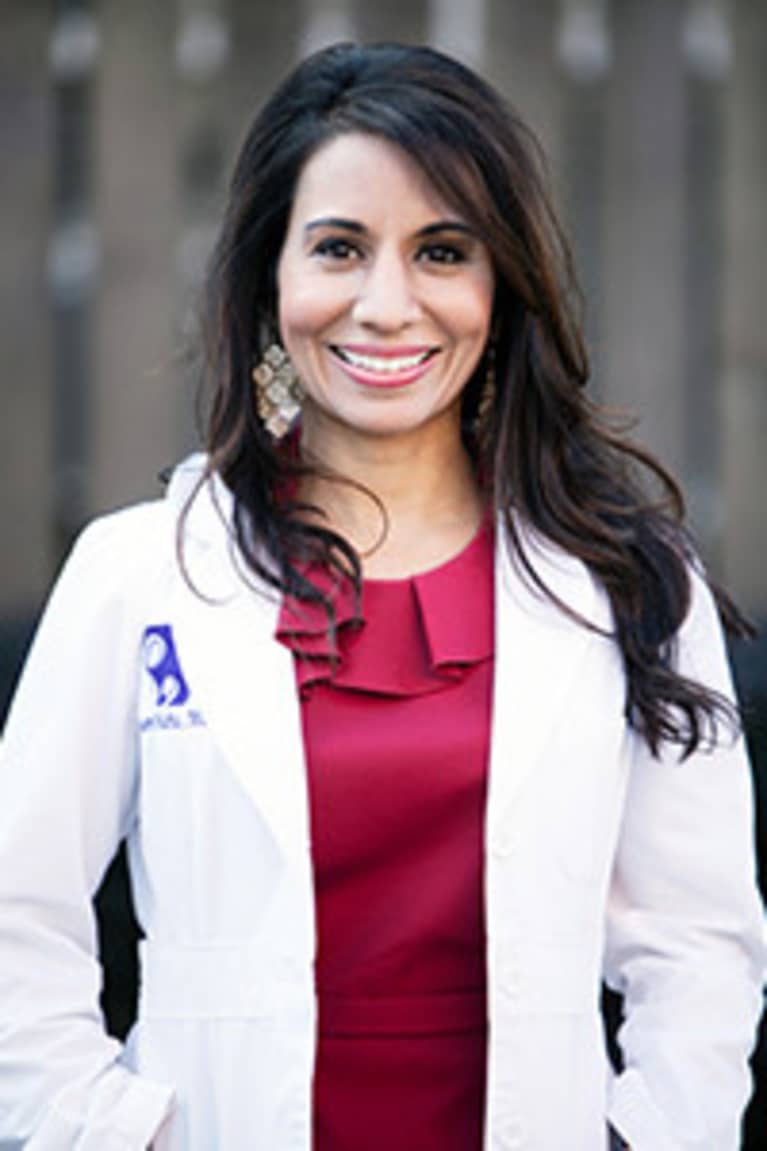 Taz Bhatia, M.D.
Dr. Taz Bhatia, MD, is a board-certified physician, specializing in integrative and emergency medicine, pediatrics and prevention, with expertise in women's health, weight-loss, hormone balance and nutrition. She is the author of the best-selling books "What Doctors Eat" and "The 21-Day Belly Fix." Personal health challenges in her twenties combined with a broken health care system motivated Dr. Taz to pursue an alternative definition of health and healthy living. As a young resident, she was sick and without answers, and began searching for help to heal her health issues. Studying various systems of medicine including Chinese Medicine, Acupuncture and Ayurveda, she found a wealth of information not yet taught in conventional medical schools. It led her to opening her now nationally-recognized practice, CentreSpring MD (formerly Atlanta Center for Holistic and Integrative Medicine). Today, Dr. Taz and her team work relentlessly to find a patient's core health problems, their centre, in order to spring them forth in health, pulling from multiple systems of medicine, including integrative, functional, Chinese and holistic medicine.

Testimonials
"
I've officially been a patient at Dr. Taz's practice for one year now, and when I first came to her, I was sick and discouraged. Dozens of doctors had dismissed my debilitating digestive issues and hormonal imbalances for years, throwing expensive (and ineffective) prescription medication at my symptoms without understanding the root cause. But Dr. Taz didn't. She really took the time to listen to me, to understand what I was going through and to develop a comprehensive plan that would reverse my PCOS, leaky gut and hypothyroidism naturally. After following her advice to eat an anti-inflammatory diet, taking the natural and safe supplements she recommended and making some minor, but impactful, lifestyle changes, I am now proud to say that I live a near symptom-free life and have never felt better. Dr. Taz changed my life!
"
"
Before I found Dr. Taz I was searching for the right way to approach my PCOS. Searching for a doctor who could see my full picture and tailor a plan to fit my specific needs. Once I found her, I began healing. With supplements, acupuncture and making big changes in my life, I began physically healing from the painful inflammation that had taken over my body. And I began emotionally healing from the doubt that I would ever become a mother. Four years later, and with my beautiful little girl by my side, I'm still healing. But I'm no longer searching.
"
"
When working with Dr. Taz, I've found that she takes her time to understand the issues a person is dealing with and applies a whole body and mind approach to develop a treatment plan tailored to each individual. She is kind, caring, and the most attentive physician I have ever dealt with personally.
"
What's Included
Secure your spot in The Doctor's Guide To Hormonal Imbalance for these enrollment benefits:
8 modules and 24 video lessons, filled with all the information you need
A step-by-step guide for how to eat, move, and supplement to balance your hormones
A Qigong routine to reduce stress
Lifetime access to stream from your computer, phone or tablet
Take This Class
How To Treat PCOS, Endometriosis & More
$69.99 USD
What you get
A step-by-step guide for how to eat, move, and supplement to balance your hormones
A Qigong routine to reduce stress

PAY AS LOW AS
ADD TO CART
Unlock all mbg classes for $549
instructor credentials
Integrative Medicine Doctor
Watch Anywhere. Always.
Stream this class on your computer, phone or tablet, from anywhere with an internet connection.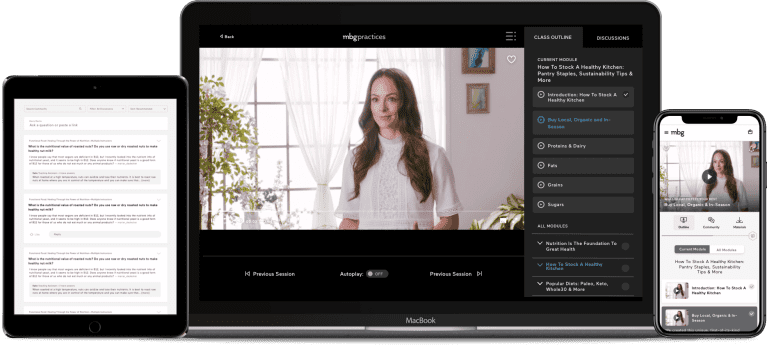 The Doctor's Guide To Hormonal Imbalance
$69.99 USD
How To Treat PCOS, Endometriosis & More

PAY AS LOW AS
ADD TO CART
Unlock all mbg classes for $549
Frequently Asked Questions
What are mbg Classes?
mbg Classes come to you from the team at mindbodygreen.com! Our goal is to provide you with world-class instructional video classes with the best wellness teachers around. These classes are streamed so you can watch anywhere in the world with an internet connection. You can also watch them as many times as you like!
Is this class sent to me on a DVD or is it downloadable or streamed?
All mbg classes are streamed so all you need is an internet connection! You can watch anywhere, any time, on any device. You can watch classes on a computer, tablet, or smart phone. You can watch the classes as many times as you like and you can go at your own pace!
What if I live outside of the United States?
No problem - all you need is an internet connection! Even though you can live anywhere in the world to take these classes, please keep in mind that class prices are in US Dollars.
What do I get for my money?
Each class includes video lessons, notes, helpful worksheets, tips, recipes, discussion boards, and exercises to get going on your own. You can watch these classes as many times as you like!
Will I get personalized instruction?
Through our Discussion Boards, you'll be able to ask the instructor questions and interact with other students taking the class with you. It's a great way to connect with your classmates and support each other!
What do I need to take the class?
Once you register and purchase your class, you'll have immediate access to all class video, discussions and associated tools available on your desktop, tablet, and mobile device.
Are closed captions available?
Yes, closed captions are available for all classes. Look for the
icon in the video player control bar to enable closed captions. (Currently offered in English only.)
HELP! What if I have feedback or technical questions?
Please email us at support@mindbodygreen.com and we'll get back to you as soon as possible. We love hearing from our community so please let us know if there's anything we can do better or if you have suggestions for future classes!
Have a question about mindbodygreen classes? Call
1-877-624-9355
from 10am to 5pm Eastern Monday through Friday.
Get FREE Access To Preview This Class Now
Enter your best email and get FREE access to instantly preview this class for the next 10 minutes.