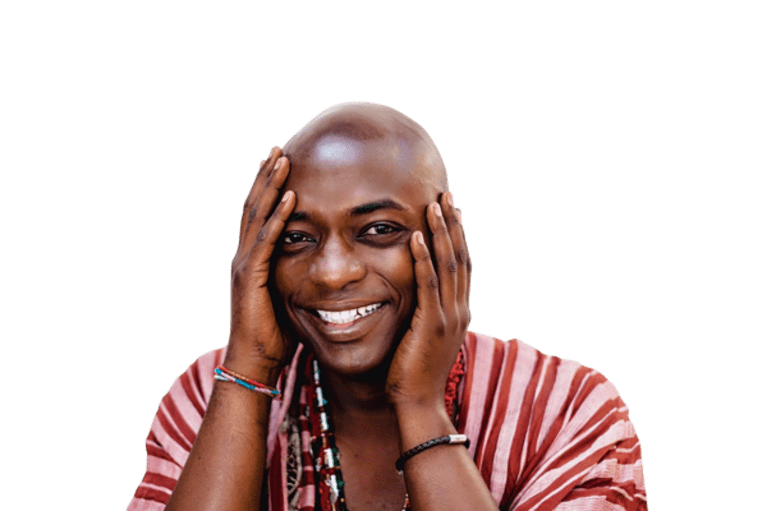 Shaman Durek
6th Generation Shaman & Spiritual Guide
Shaman Durek is a sixth-generation shaman who has devoted decades of study and practice to become a thought leader and spiritual enthusiast for people all over the world. His focus is educating people on how to make shamanism a lifestyle choice for evolutionary adaptation. He is an author, activist, and women's empowerment leader.
Durek acts as mediator or "bridge" between the spiritual and physical planes and applies ancient spiritual wisdom, coupled with decades of devoted study and practice, to help bring success, happiness, and healing into clients' lives. Shaman Durek comes from a long lineage of spiritual practitioners including ministers, oracles, and healers.
He works with clients on a one-on-one basis as well as in group sessions. A gifted guest speaker and inspirational teacher, Durek has worked with many diverse public figures and leading organizations in conflict areas around the world. Shaman Durek's dedication comes from seeing people consciously living their lives more authentically and realizing happiness is attainable in this life.
Articles
Q&A
What is your wellness philosophy?
I believe that all wellness starts in the spirit and mind. Your perception of how you see the essence in all life and nature allows you to understand the intricate balance required for both inner and outer sustained wellness and harmony in any culture or environment.
What brought you into wellness?
When I was young teenager training as a shaman I worked with Dr. Da Vid of the San Francisco medical research foundation in Mill Valley, California. I learned about wellness from him. I grew in a meat-eating family with a father who loved steak and fast food, and I always felt heavy and sick. Meeting a holistic doctor who could educate me on health and wellness gave me the courage to stop eating meat, make my own Kombucha, and juice my greens.
What does You. We. All. mean to you?
In today's culture, with the social climate at an all-time high with all the fear-based news and conflicts happening, shared information is needed for a conscious global reform. We need to rise out of the victim behavior that is ripping the fabric of society and leaving people impotent in their ability to see how they can enact change on earth. If you operate from a "me" mentality, you're dismissing all the other components that make it possible to bring things into fruition for community growth. However from a "we" and "all" mentality you conduct life as open conversation. This creates a platform for action to occur and makes it possible for movements to be started to support these global issues and bring about concrete solutions.
What inspires you?
I'm inspired by spirits of the unseen world, by magic hidden in the rivers and stones, and in the breath of life. I feel the expansion of spirit and I love its dance, its song, its conversation with everything.