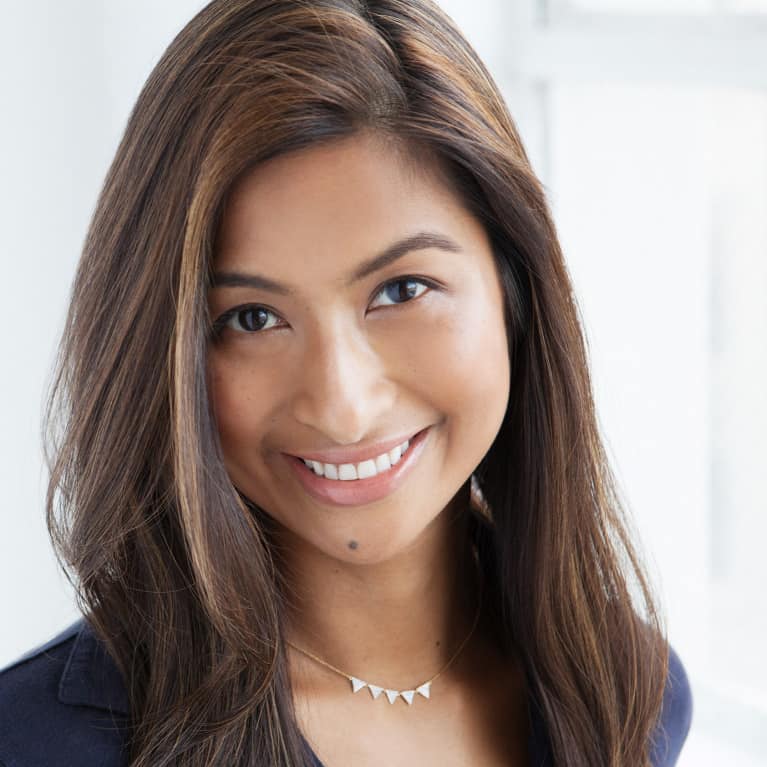 Yvette Jain
Registered Yoga Teacher
Yvette Jain, lives and thrives in the heart of NYC. A Certified Baptiste Yoga Teacher and a 200-hr Registered Yoga Teacher (RYT) through Yoga Alliance, she completed Level One, Level Two, and Level Three teacher trainings with Baron Baptiste. She is also certified to teach Hatha Yoga & Meditation, having trained under Yogi Charu and Savitri Yoga Shal. She credits her knowledge of hands-on assisting to Alanna Kaivalya. Yvette is filled with love and gratitude for all her teachers who have passed on their wisdom and guidance.
She is the mother of two young boys and a recognized yoga teacher with a background in corporate marketing. Yvette is no stranger to fast paced environments and knows first hand how important it is to keep calm in the midst of chaos. Yvette credits yoga, meditation and creative thinking with giving her the clarity, stamina, and patience to live with purpose and equanimity! She is a believer in the importance of consciously making time for quality time with a penchant for DIY and strives to help her students incorporate the tools of yoga, meditation and creative thinking into their daily lives. The best part of her job as a mother? The opportunity to lead by example. The best part of her job as a yoga teacher? Witnessing the awesome transformation of her students!
Yvette teaches a balanced and uplifting vinyasa yoga flow, based on the Baptiste Power Vinyasa Yoga method. She believes that yoga is a path of self-discovery and motivates her students to work to their potential and play to the best of their abilities. Sweetly, yet strongly, she encourages her students to find new possibilities of strength, flexibility & balance, while encouraging them to use their intuition and adapt the practice for their own bodies. Most importantly, she encourages her students to awaken to their personal power so that they are ready to make a positive impact on their lives off the mat. "What is possible for you in this moment?" she asks of her students.
She has supported various charities including the Africa Yoga Project, S.E.A.K. Foundation, Bent on Learning, Yoga Gives Back, Every Mother Counts, and the Heraion Foundation—organizations that promote physical and emotional health and teach communities how to create possibilities for inner peace.

Yvette graduated from Carnegie Mellon University with a B.S. in Business Administration & Economics, previously working in Brand Management and Consumer Insights Marketing with multinational beauty, personal care and wellness companies such as Unilever and Avon Products.