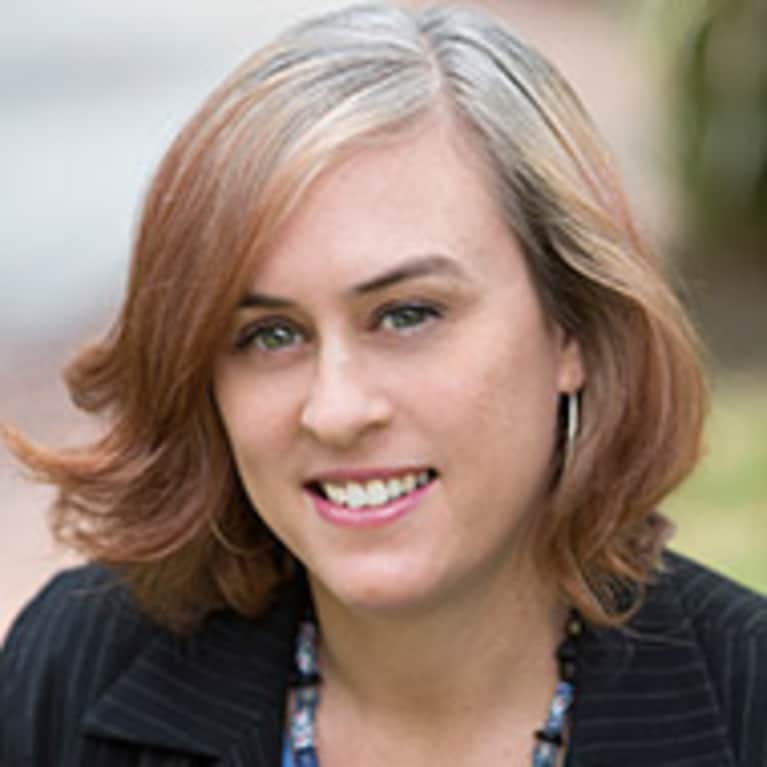 Aimee Noel
Aimee Noel, LCSW, is the clinical director of Sober College. Aimee is a native Angeleno who has joined the Sober College team after working in the non-profit family service field since 1996. She earned her Bachelor's degree in Developmental Psychology at California State University, Chico in 1995 and went on to study at Smith College School for Social Work in Northampton, MA where she earned her Master's degree in 2002.
Aimee has experience working in residential treatment, working with adults with co-occurring disorders, conducting therapy with children and families, and has strong ties in the recovery community. She has pursued specialized training in suicide risk assessment, family systems, trauma and mindfulness. Aimee's unique perspective allows her to look at individuals along a developmental continuum within a bio psychosocial context. "One of the things I love most about Sober College is that we are not just treating each resident's drug abuse issues, we are looking at all aspects of the individual's life and offering support to the whole person."
Aimee brings a strong clinical background, an entrenched understanding of the complexities of adolescent and young adults, and—most importantly—is entrenched within the professional network that exists in the Southern California community. Aimee's leadership and organizational skills are paramount in leading an internal Sober College team that includes Psychiatry, Neuropsychology, Internal Medicine, Individual and Group Psychotherapy, Somatic Mindfulness Experiencing, Urban Experiential Activities, and much more. Additionally, she will coordinate the delivery of specialized therapies and treatments when necessary.