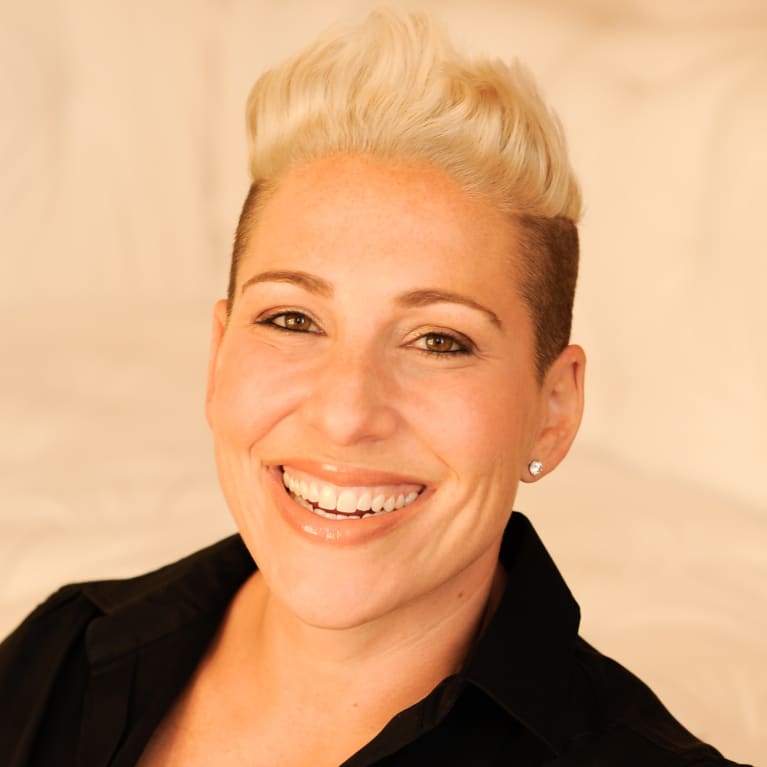 Frankie Bashan, Psy.D.
Throughout Dr. Frankie Bashan's life people have referred to her as an "old soul." She has a gifted sense of intuition and emotional intelligence. She was drawn to the field of psychology so she could reach out to others who were searching for a better way of life.
Dr. Frankie Bashan has nearly 20 years of specialized experience working with women and specifically with couples and individuals with relational difficulties. After nine years of clinical experience, Dr. Frankie Bashan sought a less formal and more dynamic setting to apply her talents. She followed her passion of connecting people and bringing happiness to their lives by becoming a professional matchmaker and dating/relationship coach. Dr. Frankie Bashan launched Little Gay Book in 2009 and quickly became the premiere lesbian matchmaking service in the San Francisco Bay Area, Los Angeles, New York, Boston, San Diego, Hawaii, Denver, Portland, Seattle, Austin, Houston, Washington DC (and growing).

Dr. Frankie is also the CEO/Founder of Little Black Book Matchmaking, which specializes in matchmaking for heterosexual singles.

Dr. Frankie Bashan stands out amongst her peers and is so much more than simply an online matchmaker. Her ease and personal touch can bring even the biggest introvert out of her shell.

Dr. Frankie Bashan is an optimist. She believes that everyone deserves to love and be loved, but has seen how challenging this can be. Dr. Frankie Bashan has a warm and generous spirit; she is energetic, focused and driven. Dr. Frankie Bashan, the premier online matchmaker is here to help!

Dr. Frankie Bashan resides in the San Francisco Bay Area with her 14-year-old twins and their 15-year-old Jack Russell and Miniature Daschund.

You can learn more about Dr. Frankie's work at drfrankie.com and follow her on Instagram, Twitter, and Facebook.