"Caley has the unique ability to make even the hardest poses and concepts relatable, enjoyable, and possible. Her teaching has helped me grow my physical practice as well deepen my knowledge of yoga philosophy and mindfulness. These tools help me feel better in my day-to-to life and I can't recommend Caley or her teaching highly enough. She's made a world of difference in my life."
"I have known Caley for many years as we teach at the same yoga studio in Santa Monica. From the moment she came to our community, students have been drawn to her like bees to honey. Her teaching is an effortless blend of physicality and spirituality. Not only is her class filled with many new students that may have never been drawn to yoga otherwise, but she also has a devoted followed of old school yogis. On any given day, there are at least a handful of yoga teachers that practice with her as well. I personally love Caley's class and her attention to detail. It is always inspiring to me how much I can learn from her interpretation of classic ideals."
"Caley is one of the most intelligent, dedicated, creative, and inspirational people I have ever met. These qualities are apparent in everything she does, and especially in her teaching. Her classes are my favorite in Los Angeles!"
How It Works
SESSIONS
You'll have unlimited access to hours of yoga, all from the comfort of your own home. Lifetime access to the class allows you to return to the videos whenever you're looking to move, bend, and ease your mind.

PRACTICE
You'll take what you've learned in the videos and put it into practice. Return to any session as often as you'd like, or use what you've learned and apply it on your own.

DISCUSSIONS
Interactive discussion boards allow you to discuss what's on your mind with instructors and fellow students. Get your questions answered, while joining a community of other wellness enthusiasts.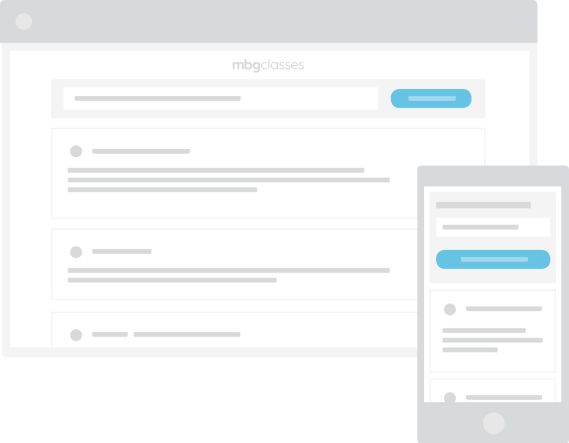 Find your happiest, healthiest self.
Our classes are designed to give you a simple and effective educational experience so you can focus on "you". Whether you're at home or on the go, you'll have access to world-class experts and a thriving community of wellness enthusiasts - all here to help you along the way.
Classes FAQS
Is the class delivered as a DVD or do I need to download it?
All you need is WiFi or a direct internet connection - no downloads or DVDs required! All classes stream directly to the device of your choosing.
When does the class begin?
Whenever you're ready! There's no set start (or end) date here.
Is there a specific schedule I need to follow?
Learn at your own pace. Some classes have a suggested timeline, but you are free to adjust to fit your own schedule.
What happens when I complete the class? Can I watch it again?
Yes! Watch as much as you'd like, and for as long as you'd like. Once you've completed the class, it's yours to keep!
What if the class is too difficult or it doesn't meet my needs?
No problem - let us know and we will work with you personally to find another class that suits you better.
What if I don't like the class?
We really hope you love it! Unfortunately, we're not able to offer refunds for the programs. If you're on the fence, we strongly recommend that you watch the preview videos to get a sense of what the class is like before you buy.
Didn't find the answer you're looking for?
Email us at support@mindbodygreen.com. We're happy to answer all of your questions.
Try This Class For Free
Enter your email and get FREE access to preview this class.