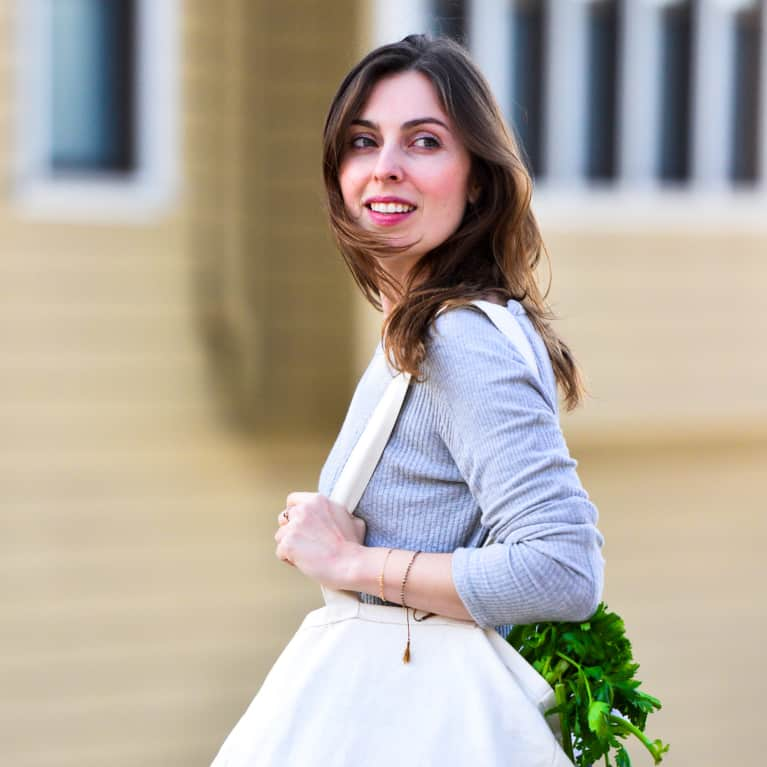 Marie Reginato
Marie Reginato is a food photographer in San Francisco and the author of 8thandlake.com, a popular health food blog that shares tips and recipes for having fun in the kitchen and not taking food too seriously.
Marie started 8thandlake after her boyfriend at the time suffered from eight years of unexplained stomach pains. He left SF to work abroad, and she wanted another way to connect with him while in different countries. What started out as a way to share delicious foods that would heal his body turned into a space for creating hardly strictly veggie recipes that are loosely focused on bringing veggies to the center of the plate, fresh fish (she's a butcher's daughter), and a lot of dark chocolate—food that makes you enthusiastic not frustrated.

Since then, Marie has held cooking classes and worked with Jamba Juice, the FeedFeed, TheChalkboardMag, Best Foods, Peta, the June Oven, and many more.