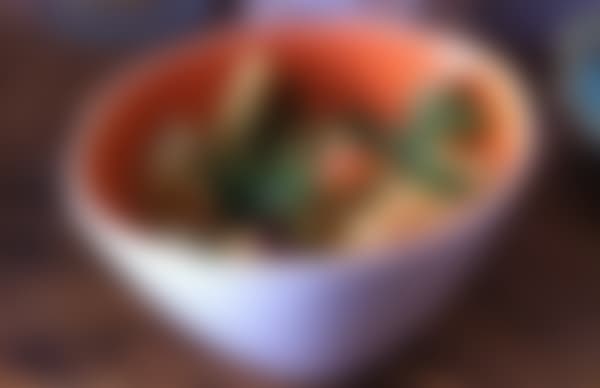 It's funny, because our love affair didn't start out so well. Growing up in Kansas, I'm not even sure I knew what an avocado was, and if I had one there -- it certainly wasn't tasty. Southern California is the mecca for avocados (Haas are the superior breed) and these little green monsters not only pack an amazing omega-3 punch (yes, good fat) they add attitude to anything you eat. Enjoy this incredibly simple guacamole that will pair well with chips, over a warm bowl of
quinoa
, or wherever your creative mind takes you.
Perfect Guacamole
2-3 just ripe Haas avocados, diced
1/2 vine ripe tomato, diced
1 lemon, juiced
1 T Cholula hot sauce
1 fist full cilantro, chopped
1 T Maldon sea salt
Cut your avocados in half. Taking a small knife, run thin lines horizontally and vertically into the meat. Use a spoon to drag around the perimeter to scoop out into a bowl. To remove the pit on the other side, take a sharp knife and give the seed a good whack. Keeping the blade in the seed, pivot to the left and the seed will remove -- voila!
Add all other ingredients to the diced avocado and lightly mix. Serve as a dip or on top of a bowl or warm
quinoa
or brown rice!