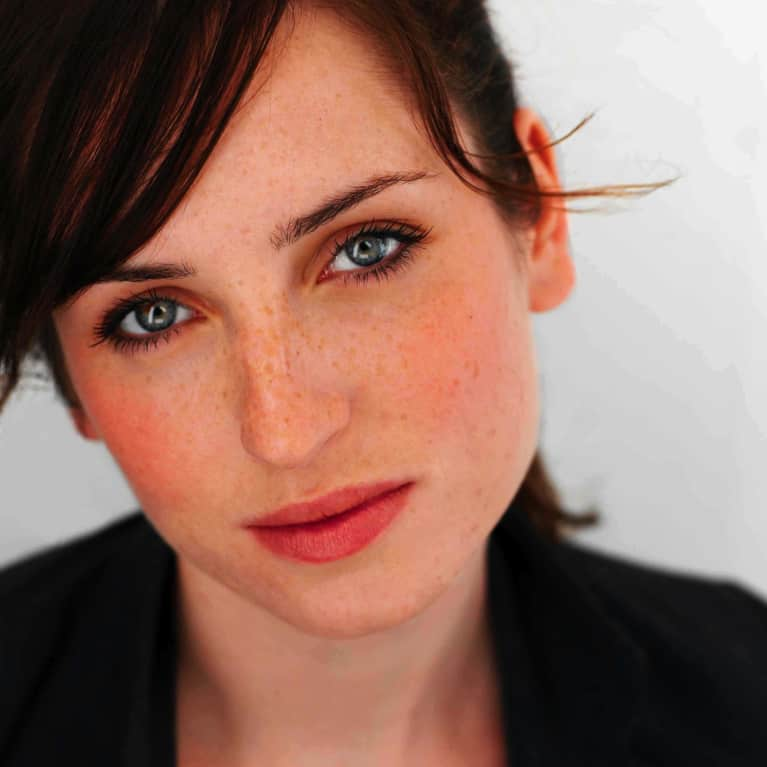 Zoe Lister-Jones
Zoe Lister-Jones grew up in Brooklyn, New York. As the only child of two artists, she was exposed to the New York art scene at an early age, eventually leading her to the NYU Tisch School of the Arts and the Royal Academy of Dramatic Arts in London.

Lister-Jones is an actor, writer, and producer who is currently starring opposite Colin Hanks on CBS' Life In Pieces, the top-rated new comedy of the season. She can next been seen in Rick Famuyiwa's Confirmation for HBO, about the controversial confirmation hearing of Supreme Court nominee Clarence Thomas. She portrays Carolyn Hart, an aide to then Senator Biden (played by Greg Kinnear) and the film will premiere on April 16, 2016.

Most recently, she wrote and produced Consumed, in which she also stars opposite Danny Glover and Victor Garber—a dramatic thriller set in the complex world of GMOs. Consumed premiered at the LA Film Festival in June 2015 with a limited theatrical run with Gathr Films and will be available on VOD starting March 22, 2016. Lister-Jones also wrote, executive produced and starred in the Fox Searchlight feature, Lola Versus and co-wrote, produced and starred in the indie comedy, Breaking Upwards.

Additional feature film credits include The Other Guys, Salt, State of Play, Shadows and Lies, Stuck Between Stations, Armless and Arranged. Lister-Jones' past television credits include co-starring roles in Friends With Better Lives, Whitney, Delocated, and guest appearances in The Good Wife, The Class, Bored To Death and Kidnapped. She most recently had a recurring role on New Girl as Councilwoman Fawn Moscato.
In addition to her screen credits, Lister-Jones starred on Broadway opposite Jeff Goldblum in Seminar, and opposite Johnny Galecki in The Little Dog Laughed, a role which she originated at New York's Second Stage Theater. Her off-Broadway credits include, in The Marriage of Bette and Boo, The Accomplices, and in her one-woman show Codependence is a Four Letter Word, which she produced, wrote and starred in, and was a New York Times Critics Pick.
Lister-Jones now resides in Los Angeles. Follow her on twitter and Instagram @ZoeListerJones.