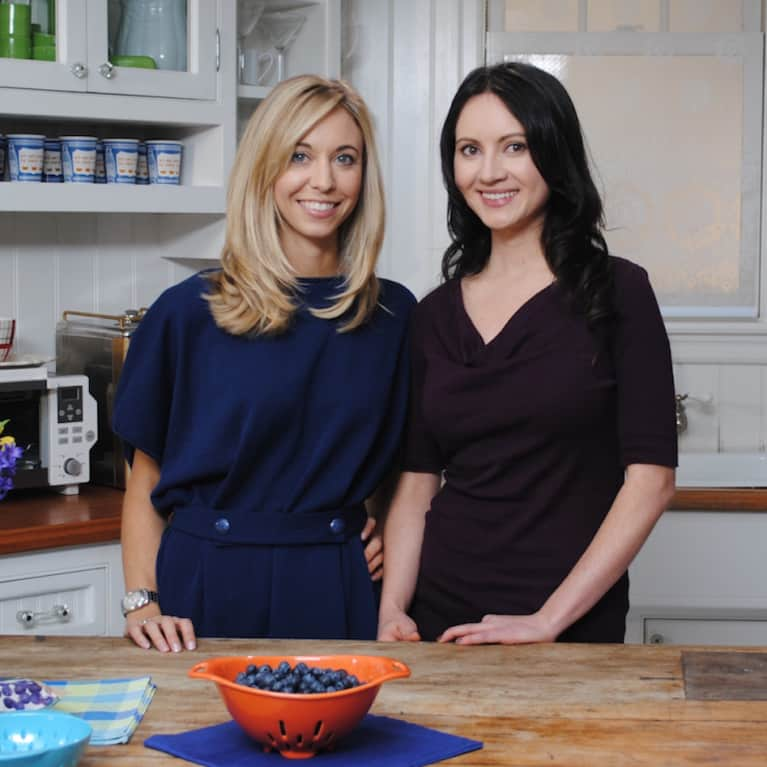 Willow Jarosh, M.S., R.D.
Stephanie Clarke, M.S., R.D., and Willow Jarosh, M.S., R.D., are the co-founders of C&J Nutrition, a health communications and nutrition consulting firm founded in 2006, and the co-authors of Healthy, Happy Pregnancy Cookbook. Stephanie and Willow are both registered dietitians nutritionists, authors, and experts for the media. They've been featured as experts in hundreds of magazines, appear regularly on television, including national spots on the TODAY Show and Fox & Friends, have authored over 100 nutrition articles for national magazines, developed recipes and diet plans for best-selling books, blog for the Huffington Post, and are often speakers at regional and national conferences.
Stephanie and Willow have been contributing nutrition experts for SELF magazine since 2010 and author a monthly column. C&J Nutrition also works with clients across many platforms, including the food industry, publishing, online/digital media, and TV. They also maintain a private nutrition counseling practice in their Manhattan office, and provide workplace wellness programming to companies across the country.
C&J's Instagram provides a glimpse into what they eat each day and they also offer healthy eating tips via Facebook. Stephanie and Willow both love to cook, travel, and get outdoors. When they're not planning their next business adventure, Stephanie enjoys showing her 2 year old daughter the DC sights (especially the farmers markets!) and Willow will likely be meandering around the Central Park reservoir or searching Manhattan for the least crowded tennis courts.
Connect with Willow Jarosh, M.S., R.D.