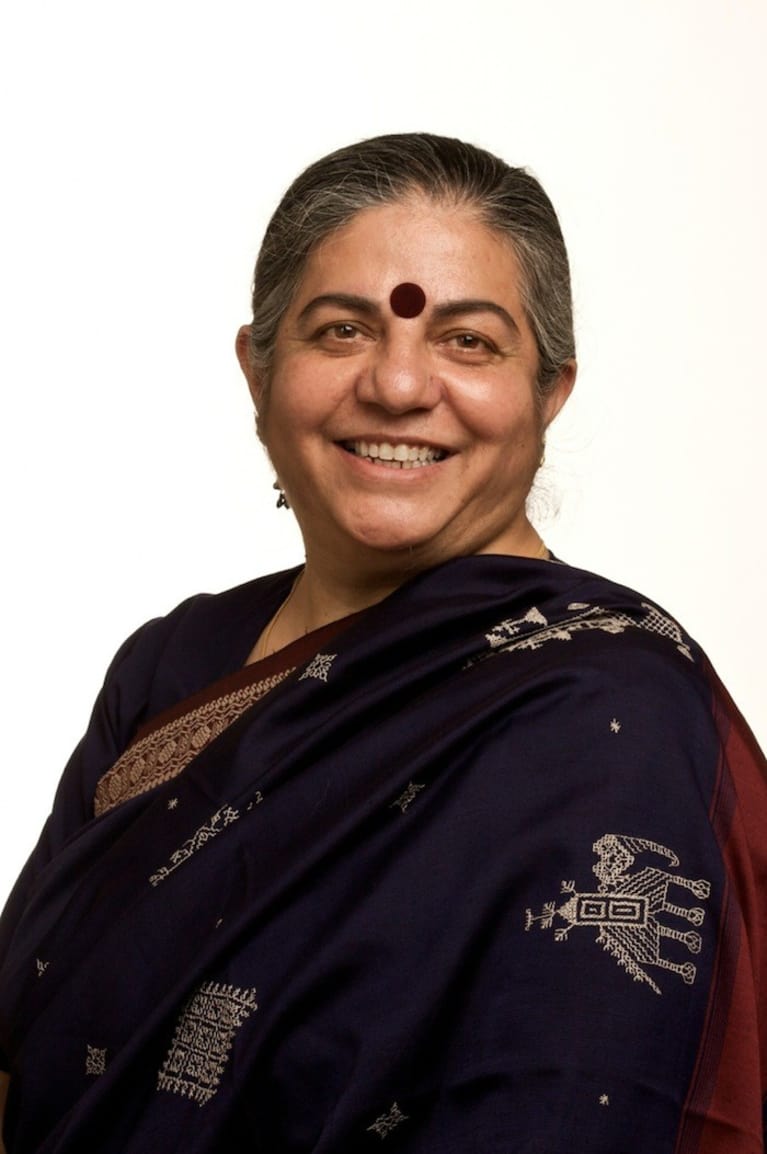 Vandana Shiva
Dr. Vandana Shiva has, over the past 35 years dedicated her life to the protection of nature and defense of people's rights to nature's resources – forests, biodiversity, water, land. She was born in 1952 in Uttarakhand, India. Her father was a conservator of forests, and her mother was a farmer with a deep love for nature. Her parents were staunch supporters of Mahatma Gandhi, and Gandhi remains a profound influence on her thought. Echoing Gandhi, she says, "I have tried to be the change I want to see."

Dr. Vandana Shiva combines the highest of holistic, systems science with activism; she joins resistance to giant corporations seeking to privatize and own seed and water with building alternatives so that the basis of life stays in the commons and supports all life.

She is the author of more than 300 papers in leading scientific and technical journals, and her book-length publications include: Soil Not Oil (2008), Staying Alive: Women, Ecology, and Development (2010), Violence of the Green Revolution (2011).