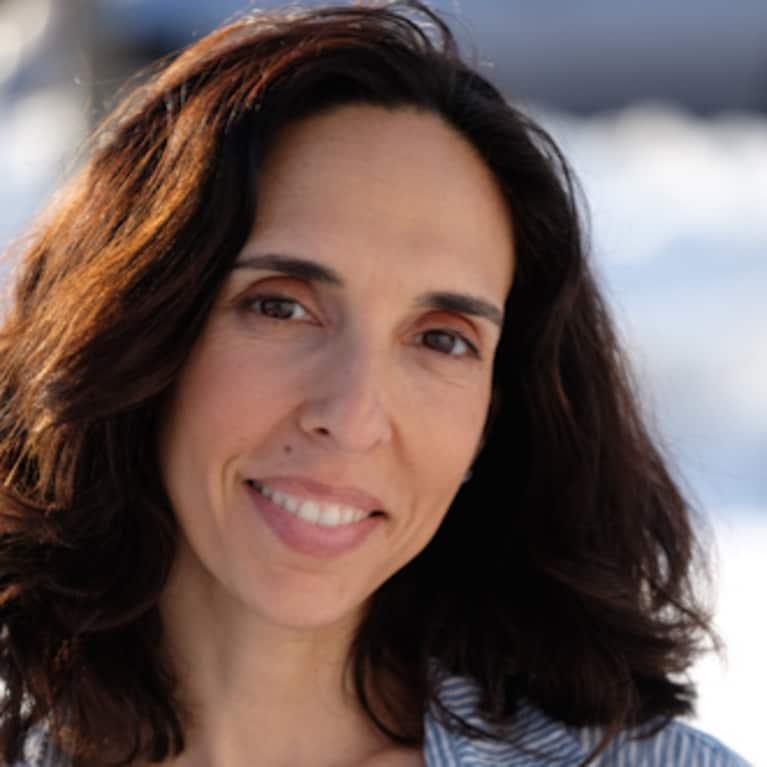 Susan Verde
Susan Verde grew up in a brownstone in the heart of Greenwich Village in New York City with her older brother Michael. She spent much of her time as a child clad in bell bottoms and rainbow suspenders, roller skating up and down her block with a skate key around her neck and a piece of chalk in her pocket (for spontaneous hopscotch).
Susan's household was filled with books, music and the smell of mocha chip pies, which her mother made for their neighborhood restaurant. Susan could always be found writing stories and poetry and even a song or two. Her love of literature began in utero (according to her mother) and never dwindled.
Susan moved to the Hamptons where she earned a Bachelor's degree in Elementary Education and a Master's in reading remediation and become an elementary school teacher at a private school in Bridgehampton. In addition to having her own personal yoga practice she ultimately became certified to teach yoga and mindfulness to children has been doing so for the last 6 years.
Susan is currently living in East Hampton, New York with her twin boys Joshua and Gabriel and her daughter Sophia where she writes children's books and teaches kid's yoga and mindfulness. Her children, her practice and the ocean at her doorstep keep her constantly connected and inspired. She is the author of the picture books The Museum, You and Me, I Am Yoga, The Water Princess, and the forthcoming, "My Kicks," due out by Abrams Young Readers this Spring, 2017.